EUR/USD: pending US retail statistics
14/02/2019
Futures on the dollar index DXY, reflecting its value against a basket of 6 major world currencies, is traded on Thursday almost unchanged before the publication of US reports on inflation and retail sales, near the mark of 97.00. The DXY dollar index has been growing for the second week in a row.
On Wednesday, the growth of the dollar was supported by positive macro statistics, which indicated a rise in inflation in the US + 1.6% in January, which turned out to be better than the forecast + 1.5%. The base consumer price index (excluding food and energy) in January increased by 2.2% (the forecast was + 2.1%). The data indicated that inflation in the US is near the target Fed level of 2%. If inflation continues in the coming months, the likelihood of another interest rate increase in the United States will increase, making the dollar more expensive and attractive to investors.
At the same time, European macro statistics released on Thursday indicated a slowdown in the European economy at the end of 2018.
According to the data of the Federal Bureau of Statistics of Germany, published on Thursday, the country's GDP grew in the 4th quarter of 2018 by only 0.1% after a decrease in the 3rd quarter of 2018 by 0.8% (year-on-year).
The German economy in the 4th quarter of 2018 for the first time in six years was on the verge of recession.
Eurozone GDP in the 4th quarter rose by + 0.2% (+ 1.2% in annual terms), which coincided with the forecast and the first estimate. Eurozone GDP growth in 2018 was 1.8% versus 2.4% in 2017, which once again indicated a slowdown in the growth of the European economy.
The Eurodollar reacted negatively to the publication of statistics on Wednesday and Thursday, updating the 3-month low near the 1.1249 mark.
On Thursday, market participants will follow the publication of US retail sales data at 1:30 pm (GMT). Retail sales in the US are expected to increase by + 0.4% in December (against + 0.9% in November and + 0.3% in October).
In general, the indicators can be considered positive. However, their relative decline may adversely affect the dollar quotes. Data better than the forecast will resume the growth of the dollar.
*)An advanced fundamental analysis is available on the Tifia Forex Broker website at tifia.com/analytics
Currently, EUR / USD is trading near 1.1270, below key resistance levels of 1.1530 (ЕМА200 on the daily chart), 1.1480 (ЕМА144 and the upper line of the downward channel on the daily chart). Downward dynamics prevail. A further decline is likely with targets at support levels of 1.1215 (November and year lows), 1.1200, 1.1000 (bottom line of the downward channel on the weekly chart).
Support Levels: 1.1270, 1.1215, 1.1120, 1.1000
Resistance Levels: 1.1335, 1.1380, 1.1480, 1.1530, 1.1680, 1.1780
Trading recommendations
Sell ​​Stop 1.1245. Stop-Loss 1.1310. Take-Profit 1.1215, 1.1120, 1.1000
Buy Stop 1.1310. Stop Loss 1.1245. Take-Profit 1.1335, 1.1380, 1.1480, 1.1530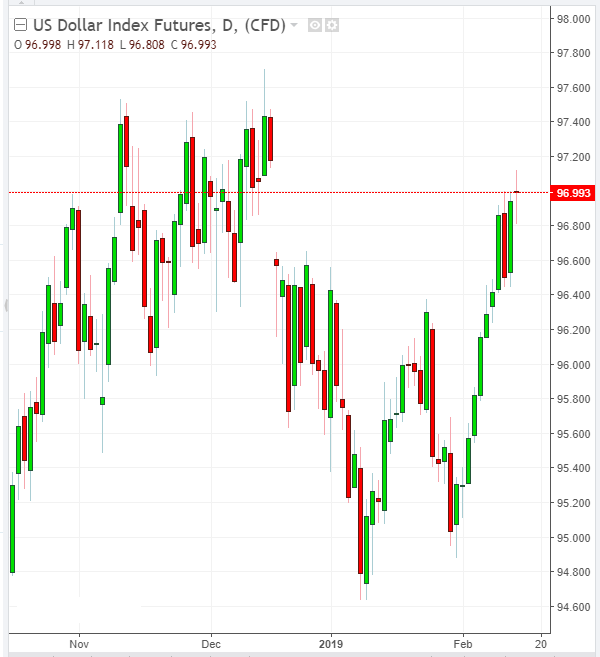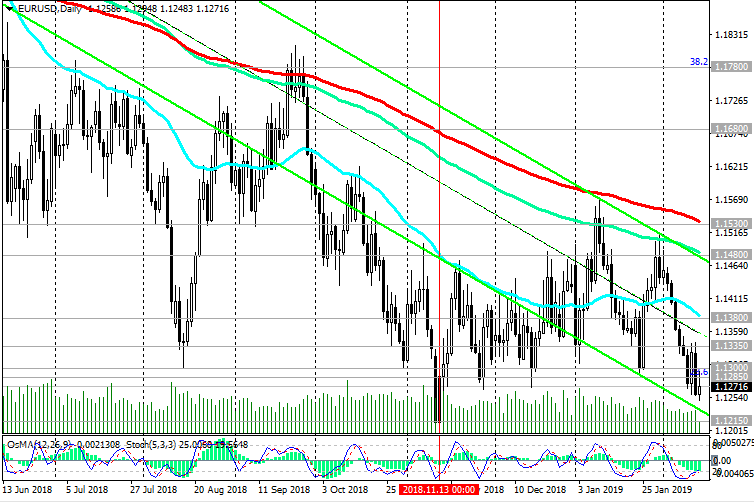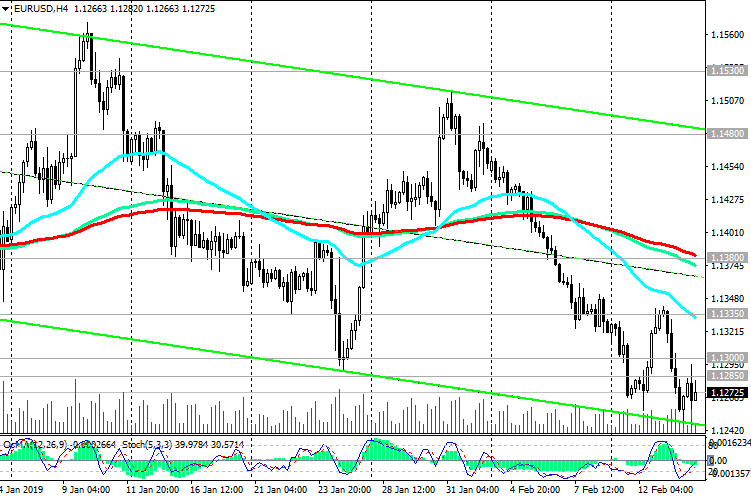 *) For up-to-date and detailed analytics and news on the forex market visit Tifia Forex Broker website tifia.com