XAU/USD: Current Dynamics
05/20/2019
At the beginning of the European session, the XAU / USD pair attempts to break through the strong and key support level of 1277.00 (Fibonacci level 61.8% of the correction to the wave of decline since July 2016 and ЕМА200 on the daily chart).
In case of a successful breakdown of this level, the targets for further decline will be the support levels of 1248.00 (Fibonacci 50%), 1197.00 (November lows), 1185.00 (Fibonacci 23.6%), 1160.00 (2018 lows), which will mean the return of gold prices in a bearish trend.
An alternative scenario involves the breakdown of the short-term resistance level of 1287.00, above which the upward trend will resume. The XAU / USD growth targets are resistance levels of 1312.00, 1323.00, 1345.00 (highs of February and 2019).
On Monday, market participants will closely monitor the performance of Fed Chairman Jerome Powell, which will begin at 23:00 (GMT). If he signals about the likelihood of a soon decrease in the interest rate, then the dollar may sharply decline, and the price of gold will rise.
Some Fed leaders are concerned about weak inflation. According to them, it is possible that the central bank will have to take measures to speed up inflation, and that they will be ready to lower interest rates. Although Jerome Powell believes that low inflation in the United States is a "temporary phenomenon".
In the current situation, market participants prefer the dollar. The American economy as a whole is in a better condition than the economies of other countries amid the escalation of the trade conflict between the United States and China.
Support Levels: 1277.00, 1268.00, 1248.00
Resistance Levels: 1287.00, 1296.00, 1312.00, 1323.00, 1345.00, 1357.00, 1365.00, 1370.00
Trading recommendations
Sell ​​Stop 1272.00. Stop Loss 1282.00. Take-Profit 1268.00, 1248.00, 1234.00, 1220.00, 1197.00, 1185.00, 1160.00
Buy Stop 1282.00. Stop Loss 1272.00. Take-Profit 1287.00, 1296.00, 1303.00, 1312.00, 1323.00, 1345.00, 1357.00, 1365.00, 1370.00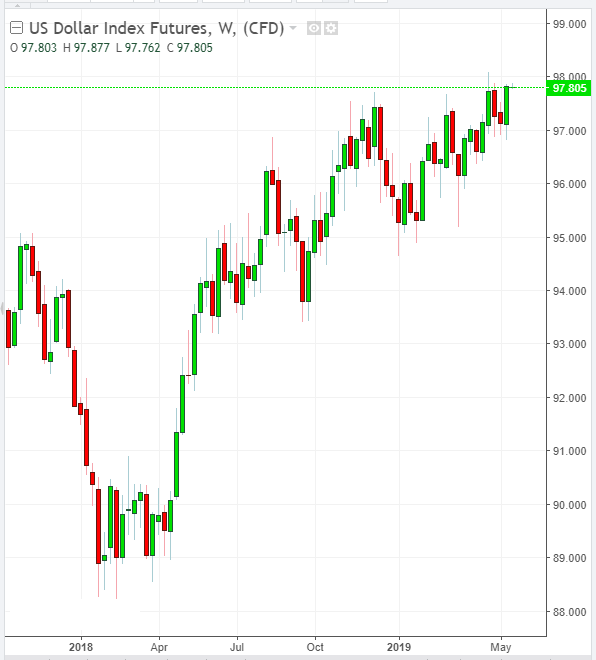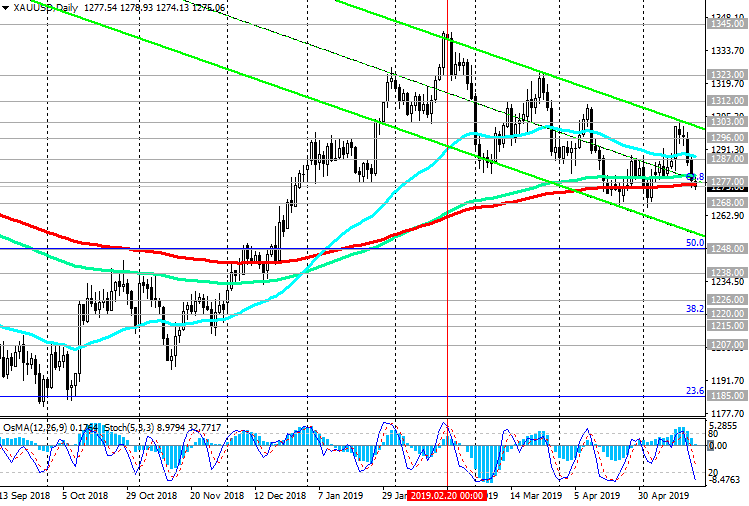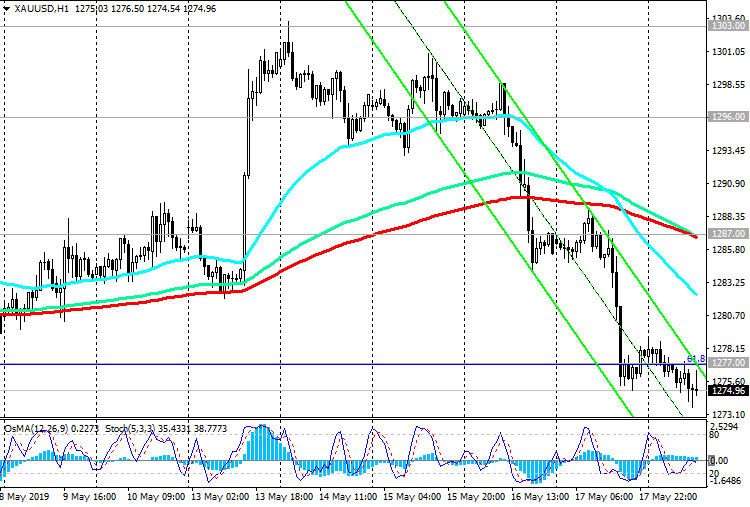 *) For up-to-date and detailed analytics and news on the forex market visit Tifia Forex Broker website tifia.com