EUR/USD: Eurodollar is likely to continue to decline
08/01/2019
The dollar rose sharply, and the Eurodollar fell last Wednesday after the Fed's decision regarding monetary policy became known. Fed cuts interest rate by 25 bp up to 2.25%. In general, such a decision was expected by market participants, although some of them counted on a 50 bp cut in interest rates.
The Fed decided to lower the rate by 0.25% to protect the economy from the effects of the global slowdown and the escalation of trade tension. According to the Fed, "uncertainty about the prospects remains". At the same time, there was no clear signal from the Fed about a further rate cut, which caused disappointment among dollar sellers. At a subsequent press conference, Fed Chairman Jerome Powell also refrained from statements aimed at further easing the Fed's policies.
According to the CME Group and according to the quotes of futures on Fed rates, market participants on Tuesday estimated at 87% the probability of another rate cut at the end of 2019, but now they believe that the probability of such a development is only 60%. As for the cycle of lowering rates, "at present we do not expect this", Powell said.
The dollar went on the offensive, and the EUR / USD pair continued to decline during the Asian session on Thursday. At the beginning of the European session, the EUR / USD pair reached a new annual low near 1.1030 (the lower line of the downward channel on the weekly chart) amid expectations of further easing of the ECB's monetary policy.
In the current situation, short positions in EUR / USD are preferable. Below the key resistance levels 1.1320 (ЕМА200 on the daily chart), 1.1285 (ЕМА144 on the daily chart and the Fibonacci level 23.6% of the correction to the fall from the level of 1.3900, which began in May 2014), long-term negative dynamics prevail.
You can return to purchases only after the breakdown of the short-term resistance level of 1.1145 (ЕМА200 on the 1-hour chart), which will mean the beginning of an upward correction with a target near the resistance level 1.1210 (ЕМА50 on the daily chart and ЕМА200 on the 4-hour chart).
There are no prerequisites for a more confident growth of EUR / USD. At the same time, long-term reduction targets are located near 2015 and 2017 lows and marks 1.0600, 1.0500. After the breakdown of the support level of 1.1030, the immediate goal will be the support level of 1.0900.
Support Levels: 1.1030, 1.1000, 1.0900, 1.0500
Resistance Levels: 1.1145, 1.1180, 1.1210, 1.1285, 1.1320
Trading Recommendations
Sell ​​in the market. Stop-Loss 1.1080. Take-Profit 1.1000, 1.0900
Buy Stop 1.1080. Stop-Loss 1.1020. Take-Profit 1.1145, 1.1180, 1.1210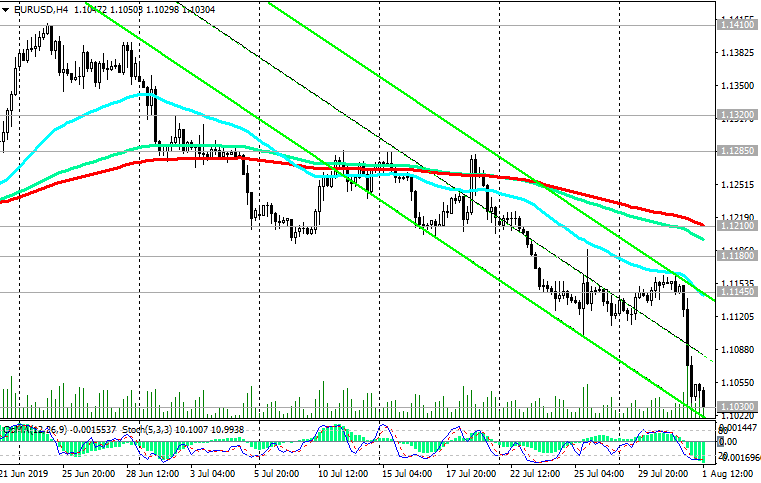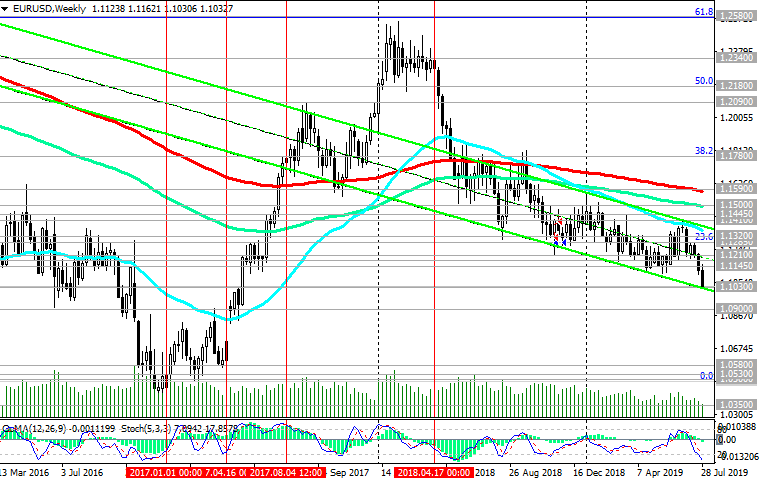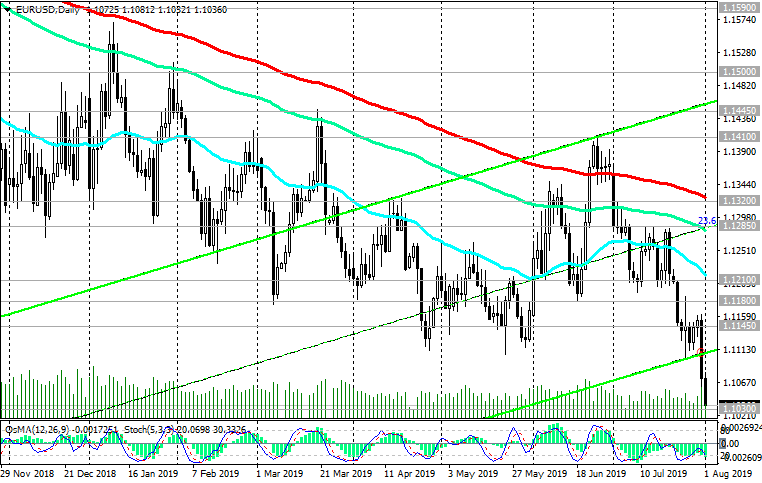 *) For up-to-date and detailed analytics and news on the forex market visit Tifia Forex Broker website tifia.com