DJIA: trade negotiations support buyers
11/05/2019
In the middle of last month, DJIA again approached the level of absolute and annual highs near the level of 27400.0. However, for the breakdown of this level of resistance, the positive impulse was not enough and the DJIA fell again.
Market participants continue to follow any comments by the US and Chinese authorities regarding trade negotiations.
The deterioration of prospects in this direction may again bring down stock indices. Conversely, a warming or easing in trade disputes between the US and China will support stock indices.
So, a new portion of positive information about the course of trade negotiations, which arrived at the beginning of this week, gave new strength to the bulls in the US stock market.
As Myron Brilliant, Executive Vice President of the US Chamber of Commerce, said last Monday, "the parties have really come close to an agreement". There is also information that representatives of the United States and China are actively considering the abolition of some duties. Moreover, it is expected that the US-China trade agreement of the "first phase" will be signed in November.
The Fed's propensity to maintain soft policy, as well as the revival of economic activity in the US, which is signaled by exceeding expectations GDP data for the 3rd quarter and the improvement of the US labor market in October, according to data presented last week, are also of positive importance for American stock indices.
Last Monday, the DJIA price broke through the resistance level of 27400.0 and rushed up, maintaining a positive trend, which speaks in favor of DJIA purchases.
In an alternative scenario, after the breakdown of the short-term support level of 27150.0 (ЕМА200 on the 1-hour chart) and in case of resumption of decline, the targets will be support levels 26460.0 (ЕМА144 on the daily chart), 26260.0 (ЕМА200 on the daily chart).
Above these support levels, there is the long-term positive dynamics of US stock indices and the DJIA index, including.
From the news for today it is worth paying attention to the publication (at 15:00 GMT) of the index of business activity (ISM) in the US services sector, which assesses the state of the services sector in the economy.
The growth rate and the result above 50 are considered as a positive factor for US stock indices. At the same time, a relative decrease in the indicator or data worse than the forecast may have a short-term negative impact on the US indices. Forecast: 53.4 in October (against 52.6 in September).
Support Levels: 27400.0, 27150.0, 26900.0, 26700.0, 26460.0, 26260.0, 25270.0, 24600.0
Resistance Levels: 27600.0, 28000.0
Trading Scenarios
Buy Stop 27610.0. Stop-Loss 27350.0. Take-Profit 28000.0
Sell ​​Stop 27350.0. Stop-Loss 27610.0. Take-Profit 27150.0, 26900.0, 26700.0, 26460.0, 26260.0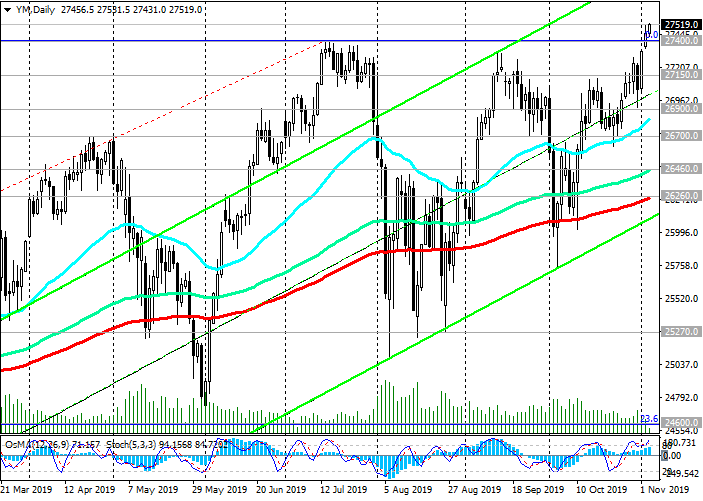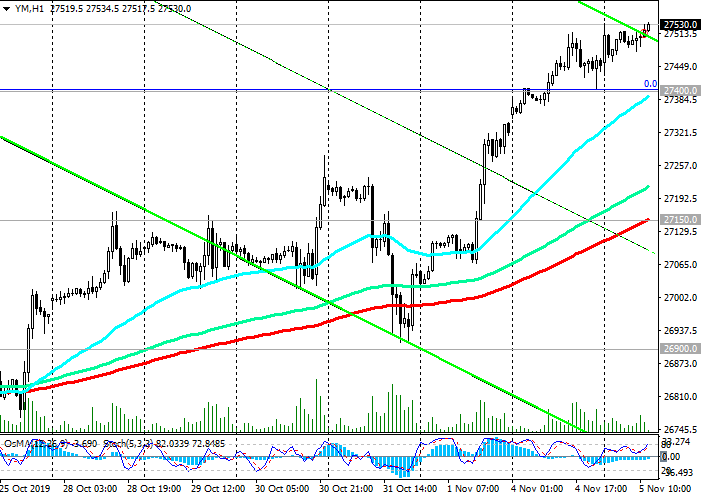 *) For up-to-date and detailed analytics and news on the forex market visit Tifia Forex Broker website tifia.com