USD/CAD: strong positive momentum
19/03/2020
Given the strengthening US dollar, as well as expectations of a further drop in oil prices, the USD / CAD pair, which reached on Thursday a new high since February 2016 near 1.4668, is likely to maintain positive momentum, at least this week.
Last Friday, the Bank of Canada unexpectedly lowered its key interest rate by 0.50% to 0.75%.
The Bank of Canada said that "lowering the key rate between meetings is necessary due to the coronavirus pandemic, falling oil prices". At the same time, the Bank of Canada has confirmed that it is ready to continue to adjust the monetary policy, "if necessary".
Speaking on Wednesday at a joint press conference with Finance Minister Bill Morneau, Bank of Canada head Stephen Poloz said he did not rule out the possibility of another urgent cut in the key interest rate or any other measures aimed at protecting the economy from the effects of the coronavirus pandemic.
Thus, it cannot be ruled out that before the end of this week the Bank of Canada will again lower its interest rate, bringing it as close as possible to zero.
At the same time, the US dollar continues to strengthen against other major currencies, taking advantage of the status of a protective asset against the backdrop of the coronavirus pandemic. And, the demand for the dollar is likely to continue for the time being, despite the energetic actions of the Fed and the White House aimed at supporting the US economy and weakening the dollar.
Above the short-term support level of 1.4000 (EMA200 on the 1-hour chart), only long positions should be considered.
Despite being overbought, in the event of a breakdown of the local resistance level of 1.4665, USD / CAD growth is likely to continue.
Support Levels: 1.4370, 1.4300, 1.4200, 1.4100, 1.400, 1.3790, 1.3660, 1.3560, 1.3520, 1.3380, 1.3330, 1.3300
Resistance Levels: 1.4600, 1.4665, 1.4700
Trading Scenarios
Sell ​​Stop 1.4360. Stop-Loss 1.4520. Take-Profit 1.4300, 1.4200, 1.4100, 1.400, 1.3790, 1.3660, 1.3560, 1.3520, 1.3380, 1.3330, 1.3300
Buy Stop 1.4675. Stop-Loss 1.4360. Take-Profit 1.4700, 1.4800, 1.4900, 1.5000, 1.6000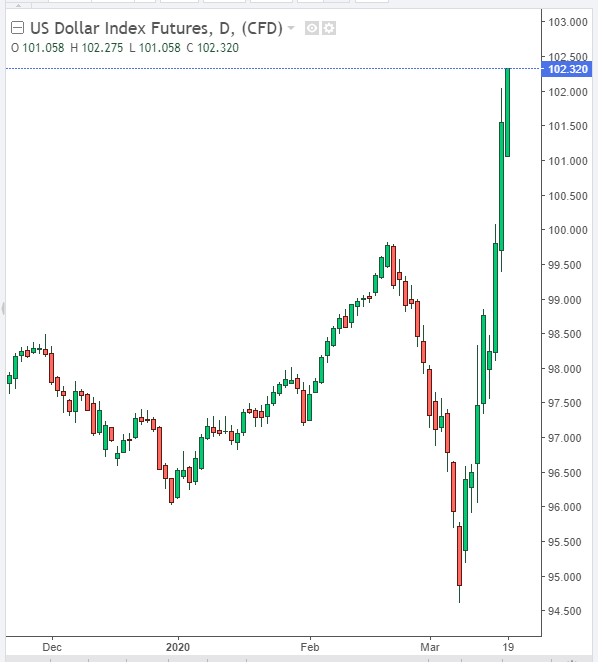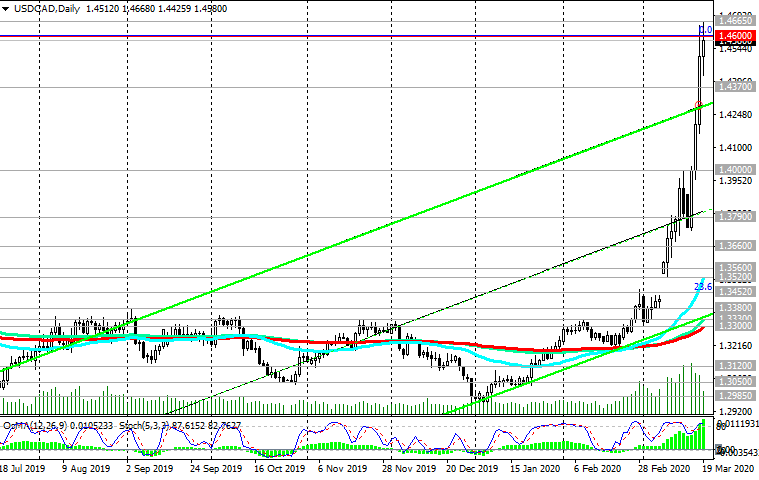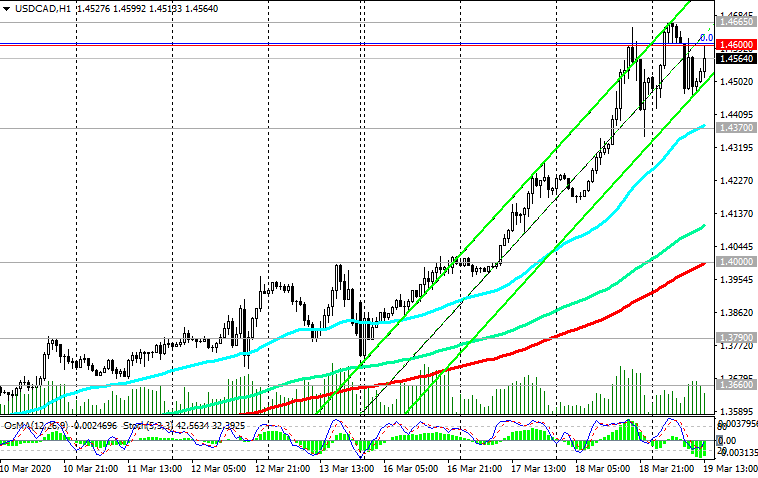 *) For up-to-date and detailed analytics and news on the forex market visit Tifia Forex Broker website tifia.com