EUR/USD: short positions
25/02/2020
Amid continued investor concerns about the spread of coronavirus in China and its impact on the European economy, the decline in EUR / USD resumed on Tuesday. According to economists, in the 1st quarter of Germany's GDP growth may slow due to a reduction in exports and supply shortages, including from China and to China. 10% of intermediate goods for German factories come to Germany from China, while China accounts for about 6% of German exports. In China, the coronavirus epidemic has already affected production, export, and consumption levels. Now the virus has reached northern Italy, where more than 50,000 local residents were quarantined last Sunday.
The coronavirus epidemic directly threatens global economic growth, since the supply chain of many international enterprises depends on the supply of intermediate and finished products from China. Economists have warned that the global economy could miss $1 trillion of GDP.
For this reason, the dollar is likely to win, as many investors pay attention to it as a defensive asset along with traditional defensive assets (government bonds, gold).
Published at the beginning of yesterday's European session, the positive macro data on Germany could not decisively change the negative attitude towards the euro by investors.
At the beginning of today's European session, the EUR / USD broke through the short-term support level of 1.0843 (EMA200 on the 1-hour chart) and continues to decline towards recent multi-year lows near the 1.0775 mark reached last week.
Several factors of a fundamental and technical nature speak in favor of a further decline in EUR / USD towards the lows of March 2015 and the level of 1.0480 (Fibonacci level 0% of the upward correction to the fall of the pair from 1.3870 in May 2014 to 1.0480 reached in March 2015)
In this situation, short positions are preferable, even if the upward correction starts again. A signal for her will be a return to the zone above the resistance level of 1.0843.
Support Levels: 1.0800, 1.0775
Resistance Levels: 1.0843, 1.0873, 1.0900, 1.0945, 1.0990, 1.1100
Trading Recommendations
Sell ​​by market. Stop-Loss 1.0880. Take-Profit 1.0775, 1.0700, 1.0600
Buy Stop 1.0880. Stop-Loss 1.0790. Take-Profit 1.0900, 1.0945, 1.0990, 1.1100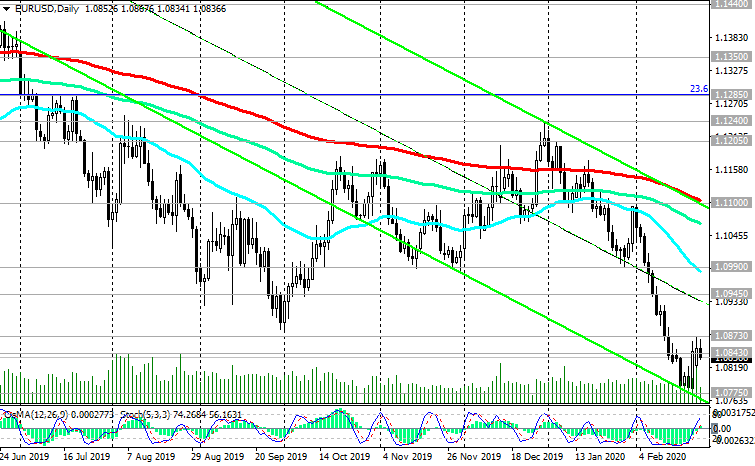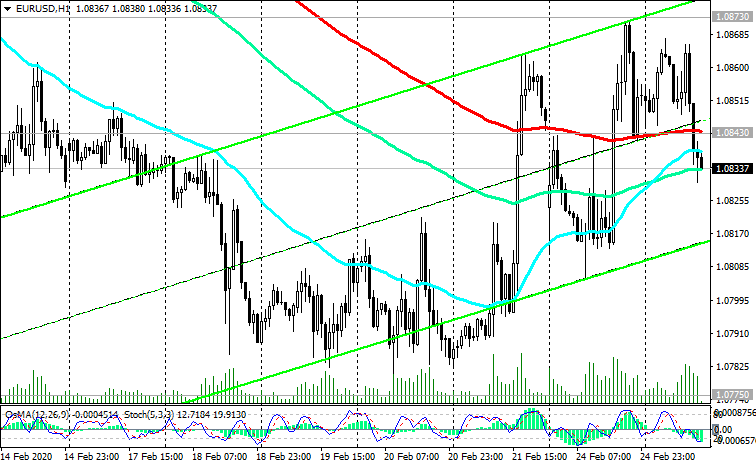 *) For up-to-date and detailed analytics and news on the forex market visit Tifia Forex Broker website tifia.com