EUR/USD: Current Dynamics
27/01/2020
The number of infected people with coronavirus in China has already exceeded 2,700, and the number of deaths has reached 80. The situation threatens to get out of control, and traders began to take into account the inevitable slowdown in China's GDP growth, which causes a decrease in world stock indexes.
Amid concerns about the spread of coronavirus and rising fears of a slowdown in the global economy, demand for safe haven assets (such as gold, yen) and the dollar are growing again.
At the same time, the euro resumed falling against the dollar at the beginning of today's European session after the publication of disappointing macro data (at 09:00 GMT). According to the IFO, the business climate worsened in Germany in January. The current situation assessment indicator published by the CESifo research group came out with a value of 99.1, which is worse than the forecast of 99.4. The IFO Economic Expectations Index, which serves as an indicator of current conditions and expectations in the German business sector, came out with a value of 92.9, which is worse than the forecast of 95.0 and the previous value of 93.9. The slowdown in Germany's economic growth and the deterioration of sentiment in the country's business circles is a bearish factor for EUR.
EUR / USD continues to trade in the zone below the key resistance level of 1.1150 (ЕМА200 on the daily chart).
To resume growth, the price needs to break through the nearest resistance levels of 1.1064, 1.1082 (ЕМА200 on the 1-hour chart), 1.1105 (ЕМА200 on the 4-hour chart).
However, the growth of EUR / USD is likely to be limited by the resistance level of 1.1150.
In an alternative scenario, and after the breakdown of the resistance level, 1.1150 EUR / USD will go towards the resistance levels 1.1205, 1.1285 (Fibonacci level 23.6% of the upward correction to the fall of the pair from 1.3870 in May 2014 to 1.0480 reached in March 2015).
A breakdown of the local support level of 1.1015 (today's low) may trigger a deeper decline in EUR / USD. Below the key resistance level of 1.1150, the long-term negative dynamics of EUR / USD remains, and a decline to the zone below the support level of 1.1000 speaks in favor of short positions.
Support Levels: 1.1025, 1.0995, 1.0940, 1.0900
Resistance Levels: 1.1064, 1.1082, 1.1105, 1.1115, 1.1150, 1.1205, 1.1240, 1.1285
Trading Recommendations
Sell ​​Stop 1.1010. Stop-Loss 1.1040. Take-Profit 1.0995, 1.0940, 1.0900
Buy Stop 1.1040. Stop-Loss 1.1010. Take-Profit 1.1064, 1.1082, 1.1105, 1.1115, 1.1150, 1.1205, 1.1240, 1.1285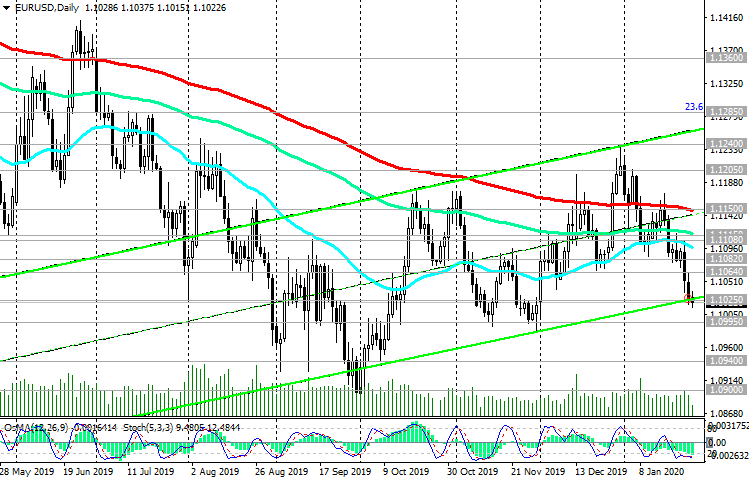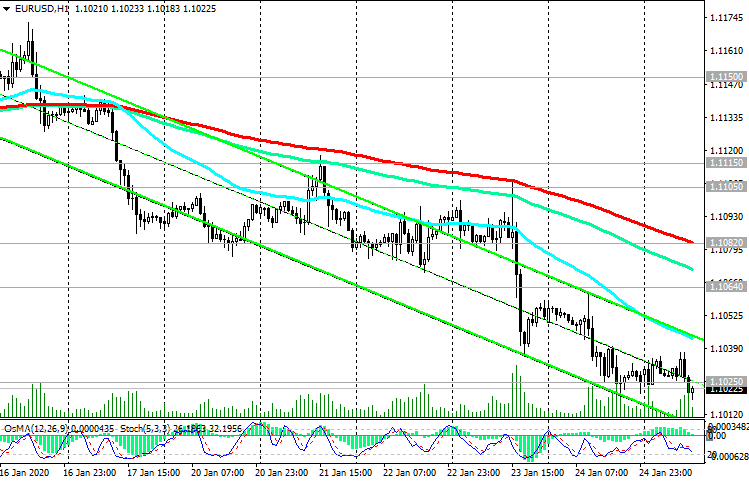 *) For up-to-date and detailed analytics and news on the forex market visit Tifia Forex Broker website tifia.com