USD/CAD: Current Dynamics
21/01/2020
In December, following a decision by the Bank of Canada not to change monetary policy, and amid a weakening US dollar, the USD / CAD pair fell sharply, breaking through the key support level of 1.3195 (ЕМА144 and ЕМА200 on the daily chart).
The Bank of Canada leadership is looking positively at the state of the country's economy and labor market. Back in November, Stephen Poloz said that "the current monetary policy remains appropriate in this situation" and, in his opinion, it still "largely remains stimulating".
The regular meeting of the Bank of Canada on monetary policy issues will be held on Wednesday, and the decision on the rate will be published at 15:00 (GMT).
As expected, the Bank of Canada will not change the current interest rate, which is at the level of 1.75%, and will give a moderately positive assessment of the state of the Canadian economy. At 16:15, the bank's press conference will begin, which can also cause sharp fluctuations in the Canadian dollar quotes if unexpected statements are made by the head of the Bank of Canada Stephen Poloz.
USD / CAD reached 1.2957 mark in January. Nevertheless, the breakdown of the support level of 1.2930 (EMA200 on the weekly chart), which would indicate a break in the bull trend, has not occurred, so far, and the USD / CAD is growing again, breaking through the short-term resistance level 1.3052 (EMA200 on the 1-hour chart).
The immediate goal in case of continued growth of USD / CAD will be the resistance level 1.3096 (ЕМА200 on the 4-hour chart), and in case of its breakdown, the growth will accelerate to the key resistance level 1.3195. Growth into the zone above this resistance level will indicate a restoration of the bullish trend of USD / CAD.
You can return to sales if USD / CAD falls into the zone below the support level of 1.3027.
Below this level, short positions will again become preferable.
Support Levels: 1.3052, 1.3027, 1.3000, 1.2960, 1.2930
Resistance Levels: 1.3096, 1.3120, 1.3195, 1.3300, 1.3325, 1.3345, 1.3380, 1.3400, 1.3452
Trading Scenarios
Sell ​​Stop 1.3025. Stop-Loss 1.3100. Take-Profit 1.3000, 1.2960, 1.2930
Buy Stop 1.3105. Stop-Loss 1.3025. Take-Profit 1.3120, 1.3190, 1.3300, 1.3325, 1.3345, 1.3380, 1.3400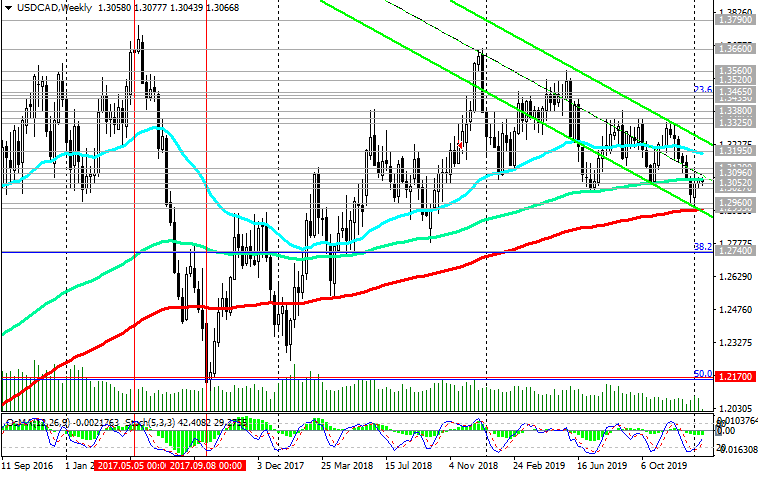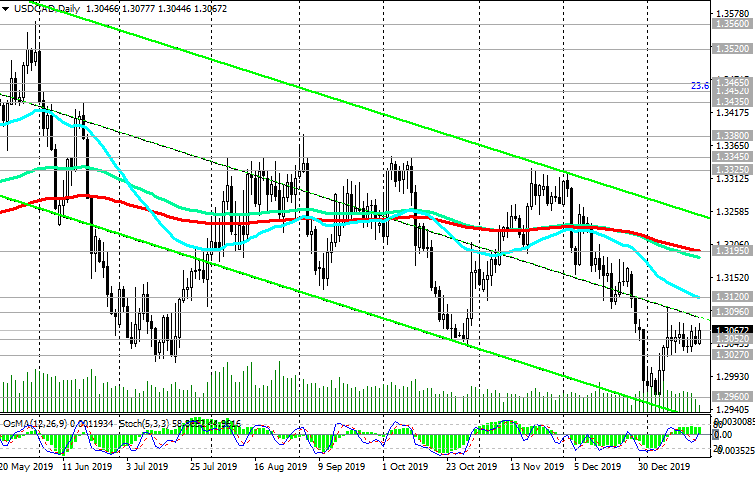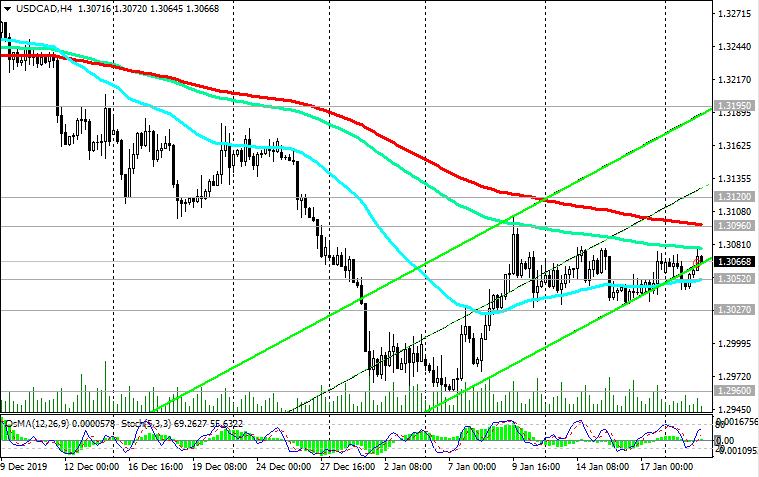 *) For up-to-date and detailed analytics and news on the forex market visit Tifia Forex Broker website tifia.com