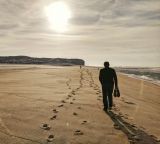 Finally for the EURUSD I put here a study on the situation when this year's minimum is exceeded, according to the previous Short analysis.I am perfectly sure of the targets I will indicate here. This is because one of them lies over the extension of fib 127.2 and the other at 161.8.What represents the first target is the still open GAP of 23 April 2017 (French elections) and the second target is the projection of the shoulder-based neckline.So we have OpenPrice at 1.08700 and tp = 1.07300 and tp = 1.05460.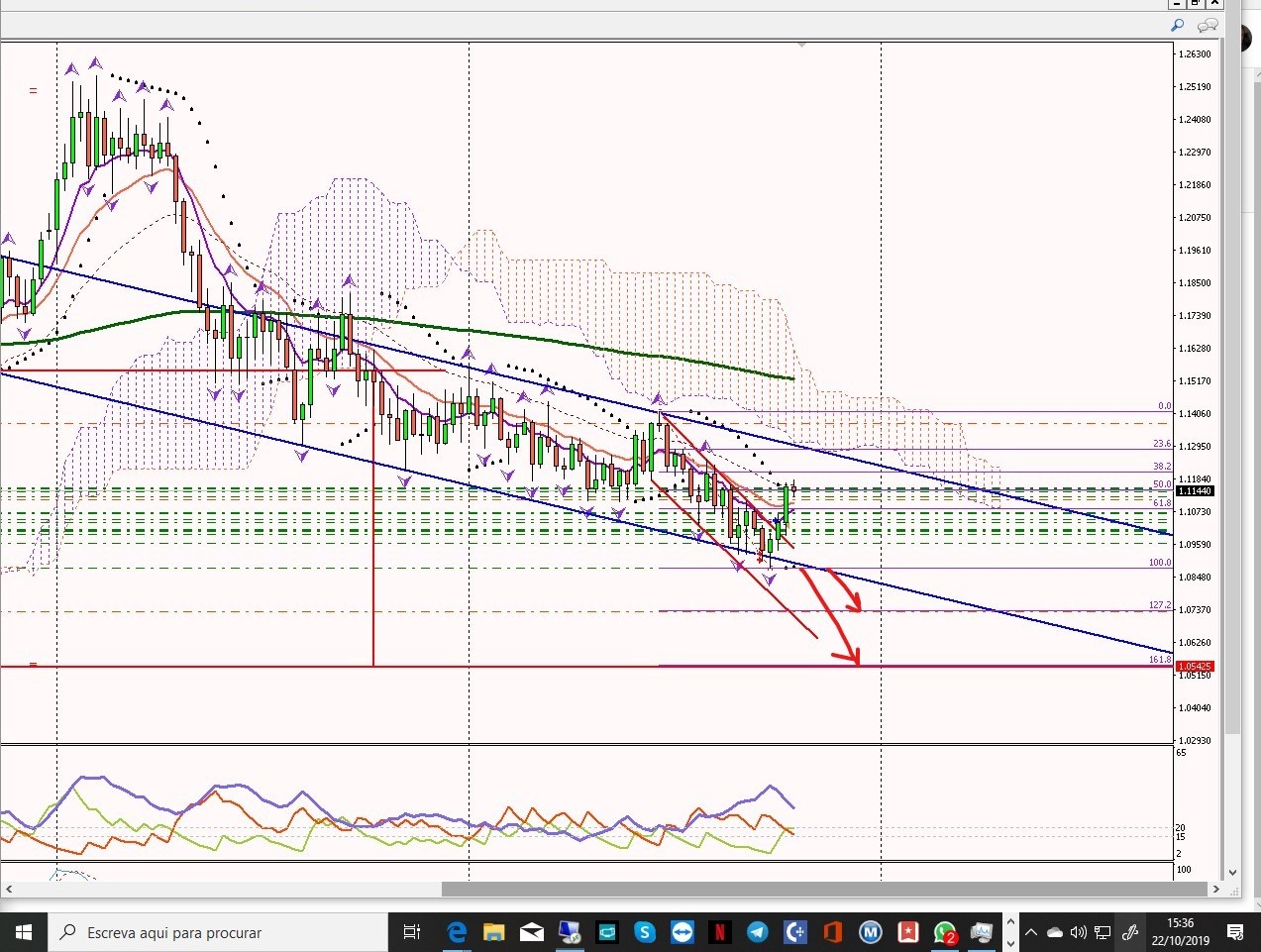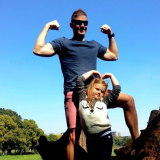 Daily 8EMA Gap
Good day. Possible gap close on the daily 8EMA. Just had a retest of the 200EMA on the 15MIN. Will wait for continuation to the downside. BC below the 8EMA on the 1H TF. Then we can take the trade down to the 8EMA on the daily. If you want you can baby sit the trade to the 50EMA on the daily. If it takes to long to have continuation to the downside and keeps retesting the 200 EMA on the 15 min. I might not enter this trade. I am looking for clear momentum to the downside. Thanks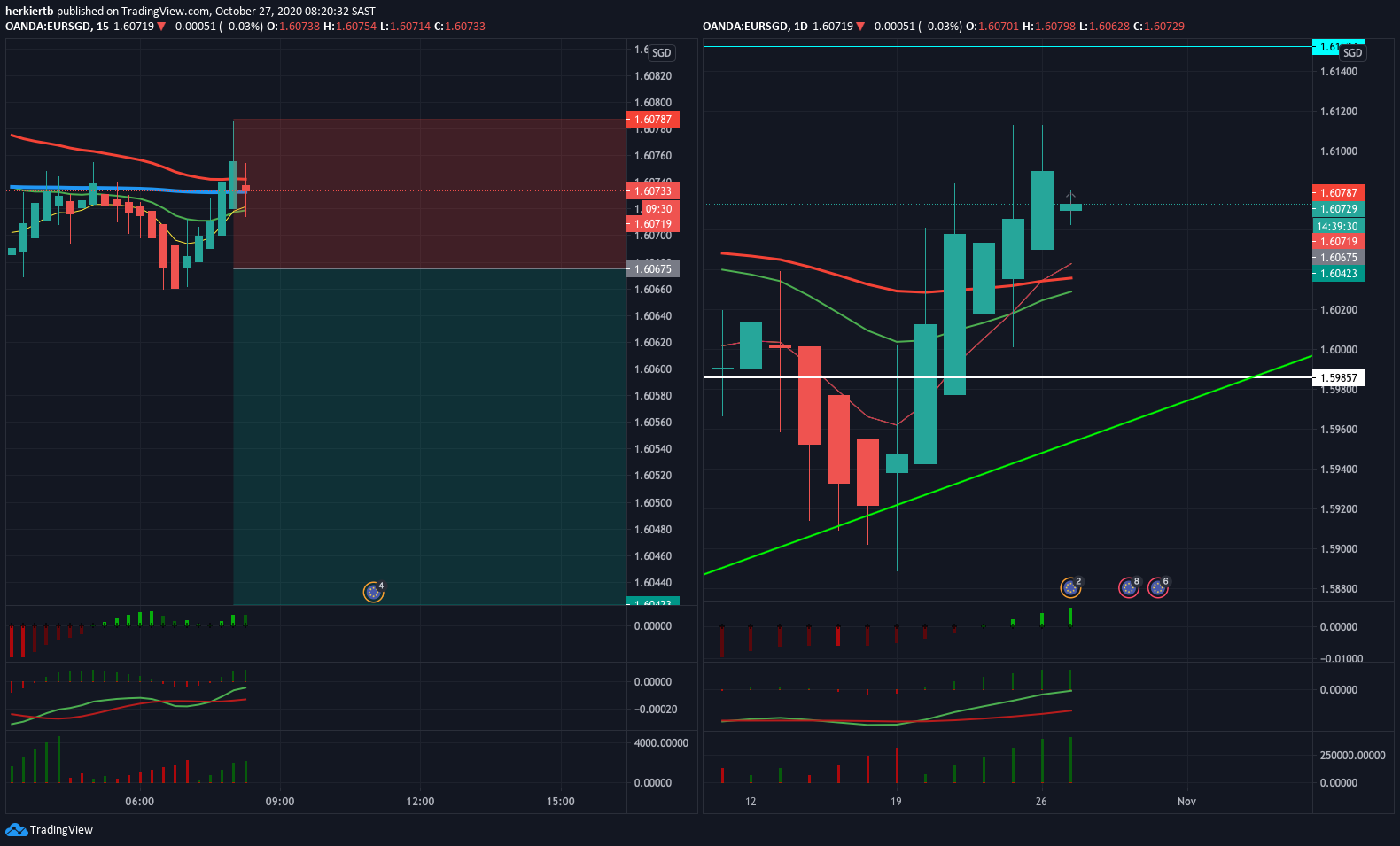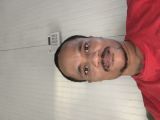 Renaldo holder
9 hours ago
Break Close Retest
Wait for Break close and retest of the trendline for confirmation to the down side. EJ has failed to break above the 50% pullback of the previous momentum downward. Also this level corresponds to a major daily resistance. With market sentiment in risk off mood, the bias is there to the downside to the TP of 122.400. Nice risk to reward ratio. Good luck guys.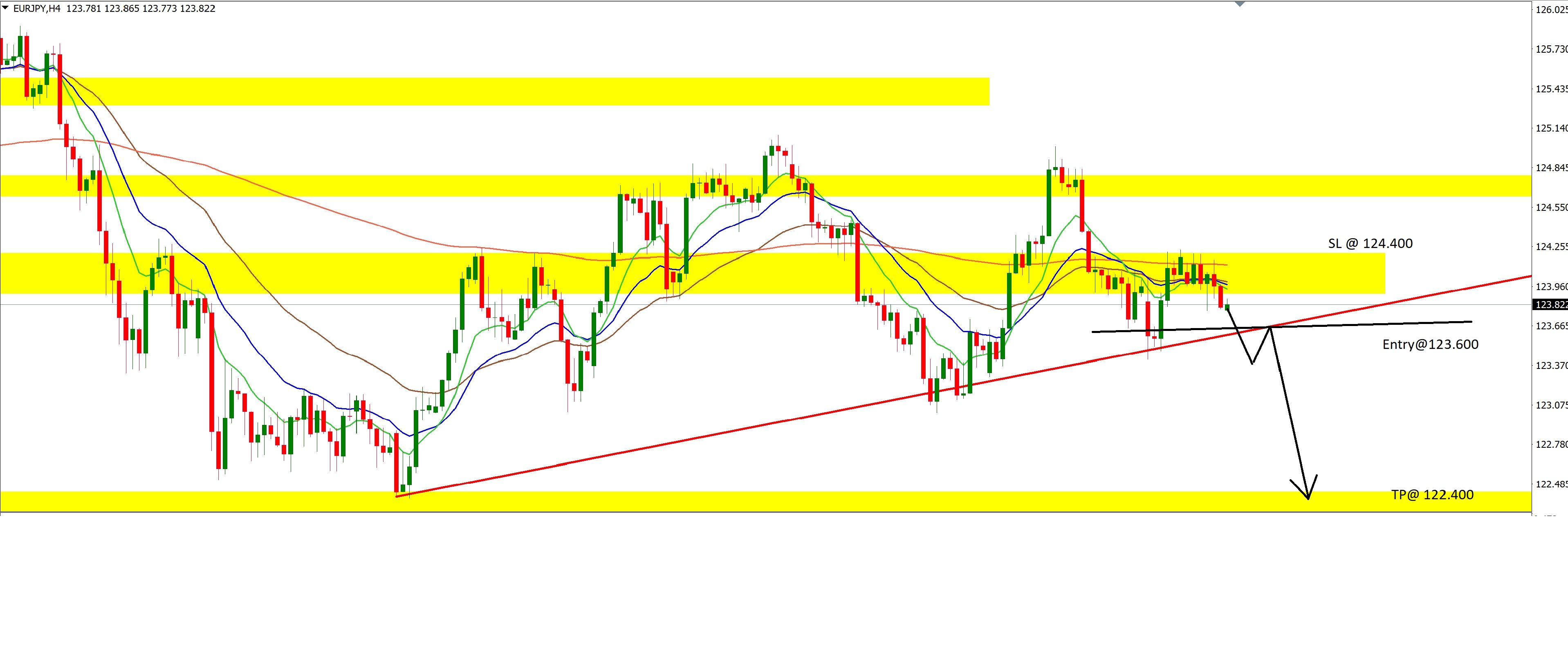 Daily 8EMA Gap

Break Close Retest

Possible Naked Trade