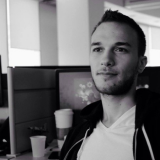 Hi Guys, I put this one as Other as I couldn't find Natural Gas on the list. So I see price formed a bullish candle in my buy zone (between 10 and 20 SMA) on daily. Price above 200SMA on daily and the other MAs are starting to fan out. MACD and RSI both make higher highs and higher lows (both on daily and weekly). Still room for a 1.2 : 1 R until the first resistance on previous highs @2.78 and until price hits the 200SMA on weekly. Aiming for a higher target for the second trade as usual. @2.89 Trades Take two trades TP1 to first resistance @2.78 and TP2 @2.89 and move stops to lower lows after TP1 is hit.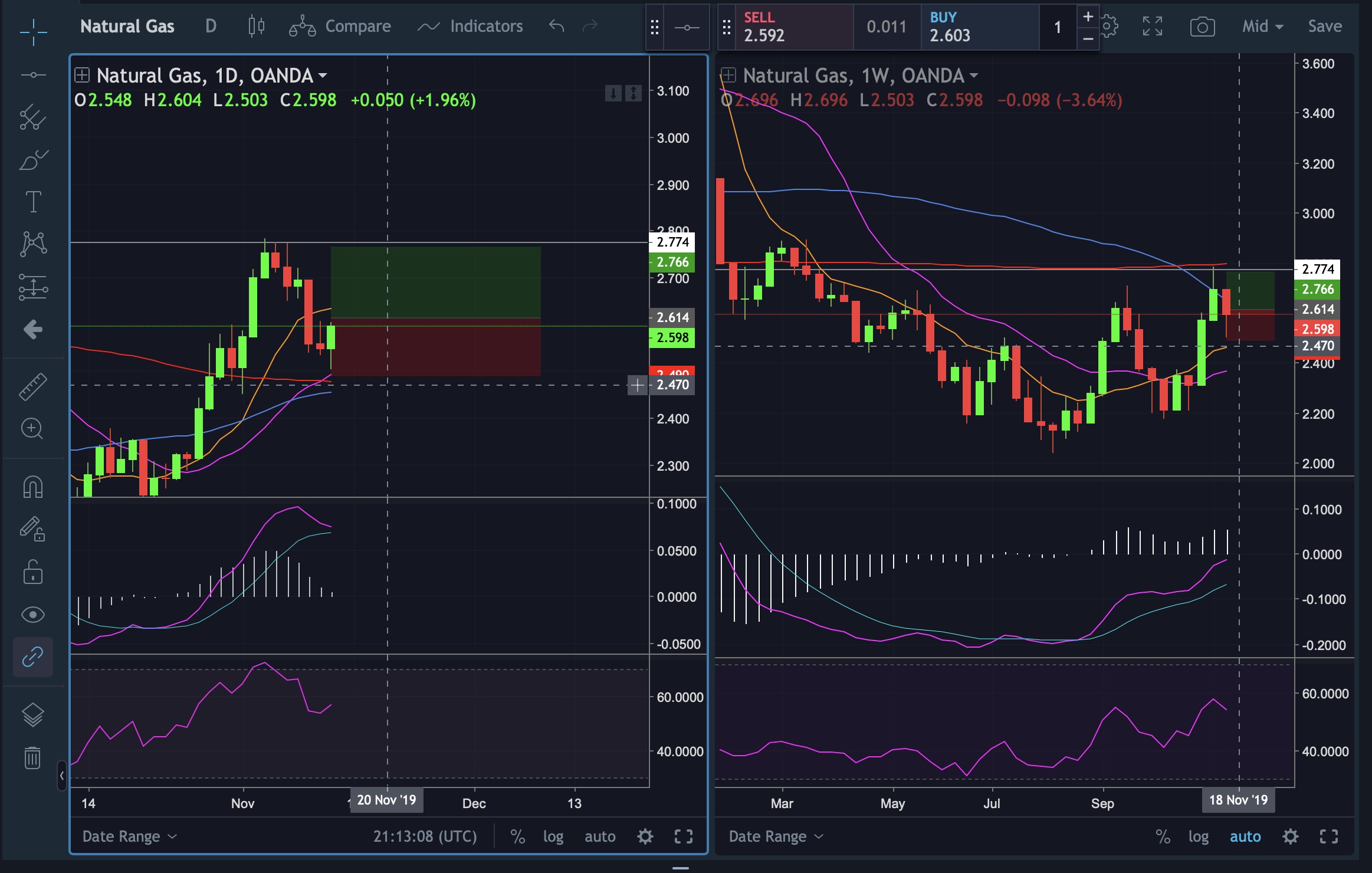 NAS 100 scaling in opportunity to the 1 month 8ema
Scaling in opportunity to close the monthly gap. Breaks and closes 200ema means price will be heading south. Fundamentals onside. Any positive or negative feedback welcomed 😎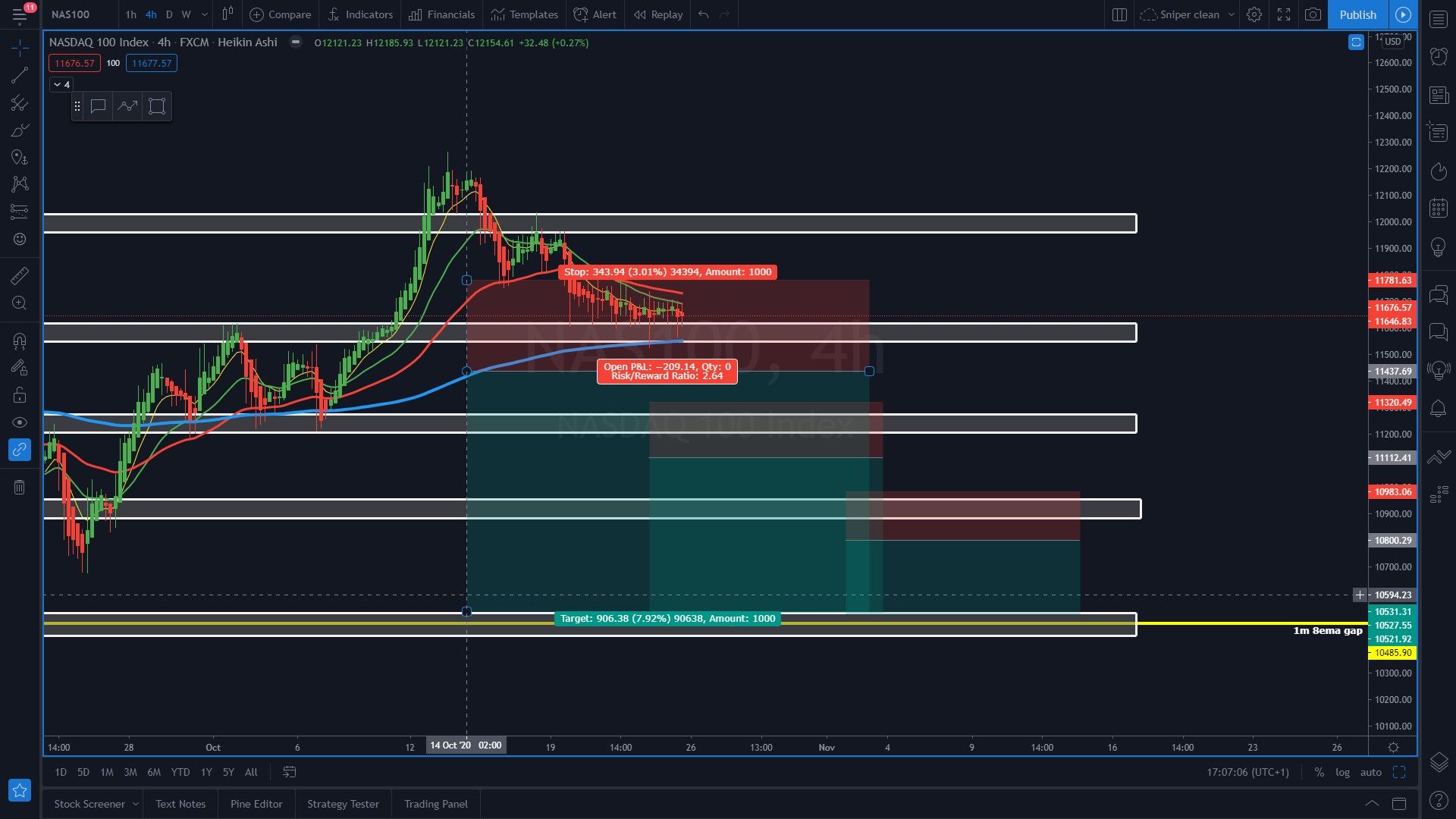 Precision Sniper idea
Break close and retest below the 200EMA on 1 Hour. Confirmed on 4 Hour and on a downtrend on the daily. Looks to me like price is retracing the upswing we had a couple of days back on the news that Brexit might just happen with a deal in November. Im looking at the TP target of 1.16860, which is the same entry we had a couple days ago on the Naked Trade strategy indication. What do you think?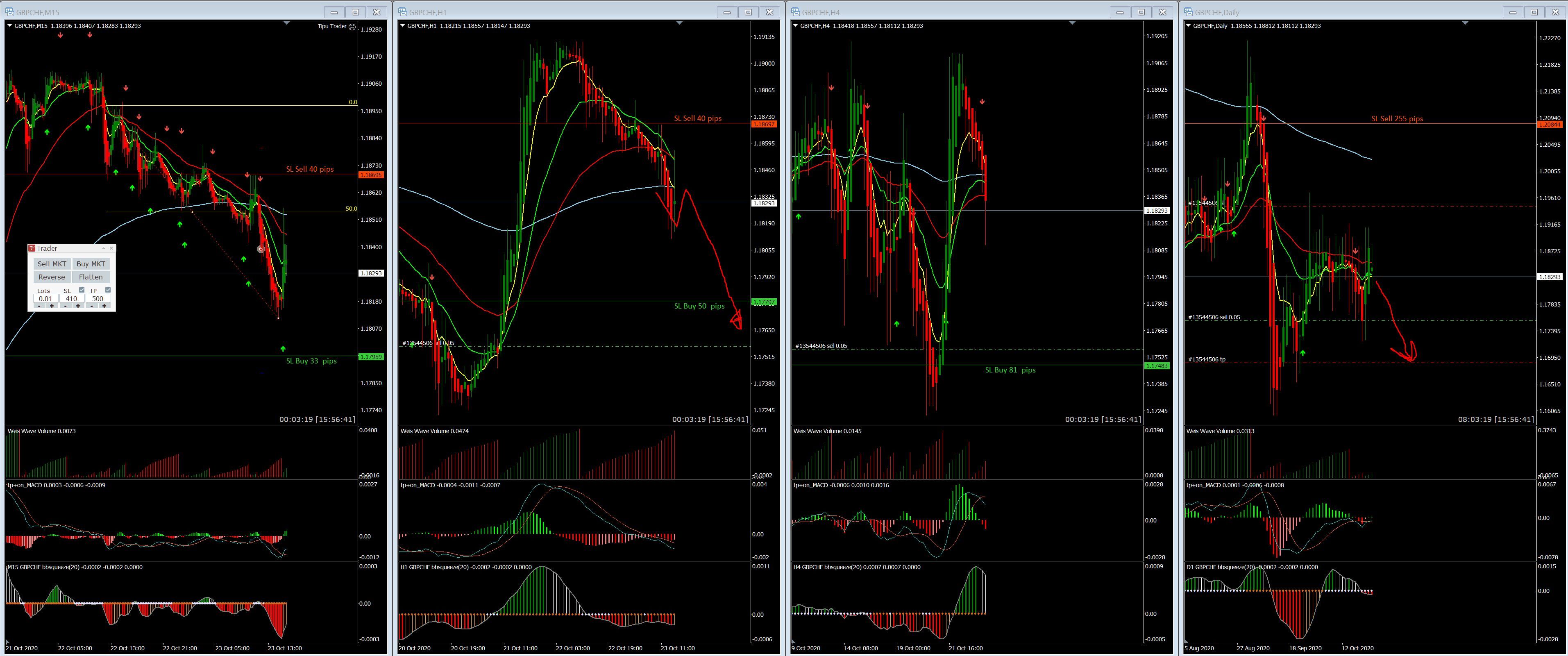 NAS 100 scaling in opportunity to the 1 month 8ema

Precision Sniper idea

NZDCHF SHORT