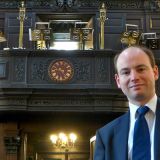 Okay folks! Well my first attempt early this morning to short this pair proved ill-fated. Price action initially went in my favour but soon rebounded and some bullish candles dented my confidence. To add to that, during his video, Andrew explained the bias on the pair should, by rights, be bullish. Certainly looking at the D1 chart, it's hard to argue otherwise. So I've reassessed the pair looking at the D1 with a bullish bias. I have drawn a fib from the last low which is on the magenta line signifying a point of S%R significance at the Monthly level, around 1.04801 up to the last high at 1.07521. Based on this, price has clearly retraced to the 38.2% level and is now clearly bullish today, confirmed on the H4 chart and H1 chart. The 50% fib will be reached shortly at 1.06125 where I will buy. I will place my stoploss just behind the 26.3 fib level at 1.05354 and set TP at the 161.8% fib level which is at 1.09237. With a daily ATR of 73 pips, my SL is around 1xATR but I'm content with that. All comments welcome.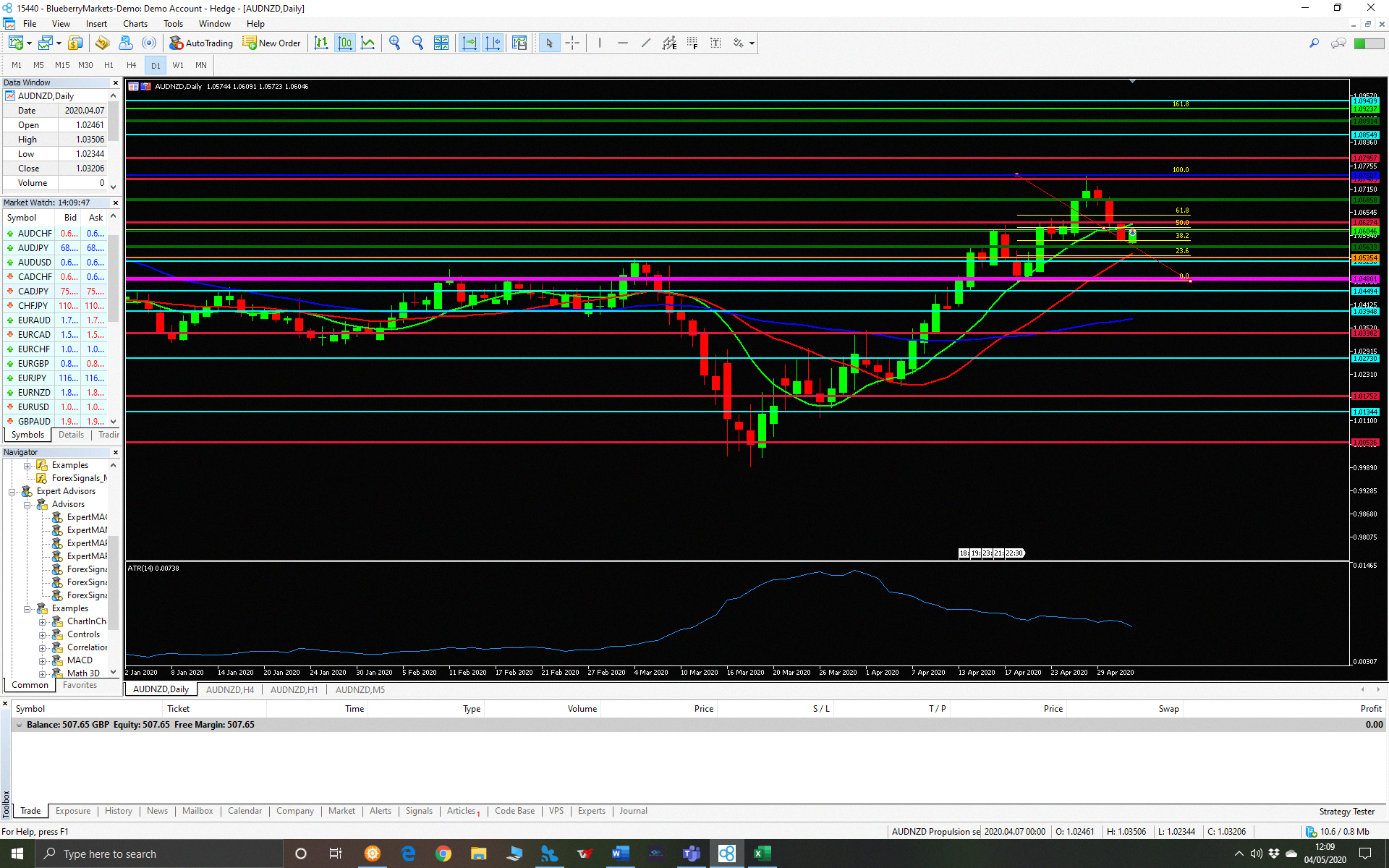 NAS 100 scaling in opportunity to the 1 month 8ema
Scaling in opportunity to close the monthly gap. Breaks and closes 200ema means price will be heading south. Fundamentals onside. Any positive or negative feedback welcomed 😎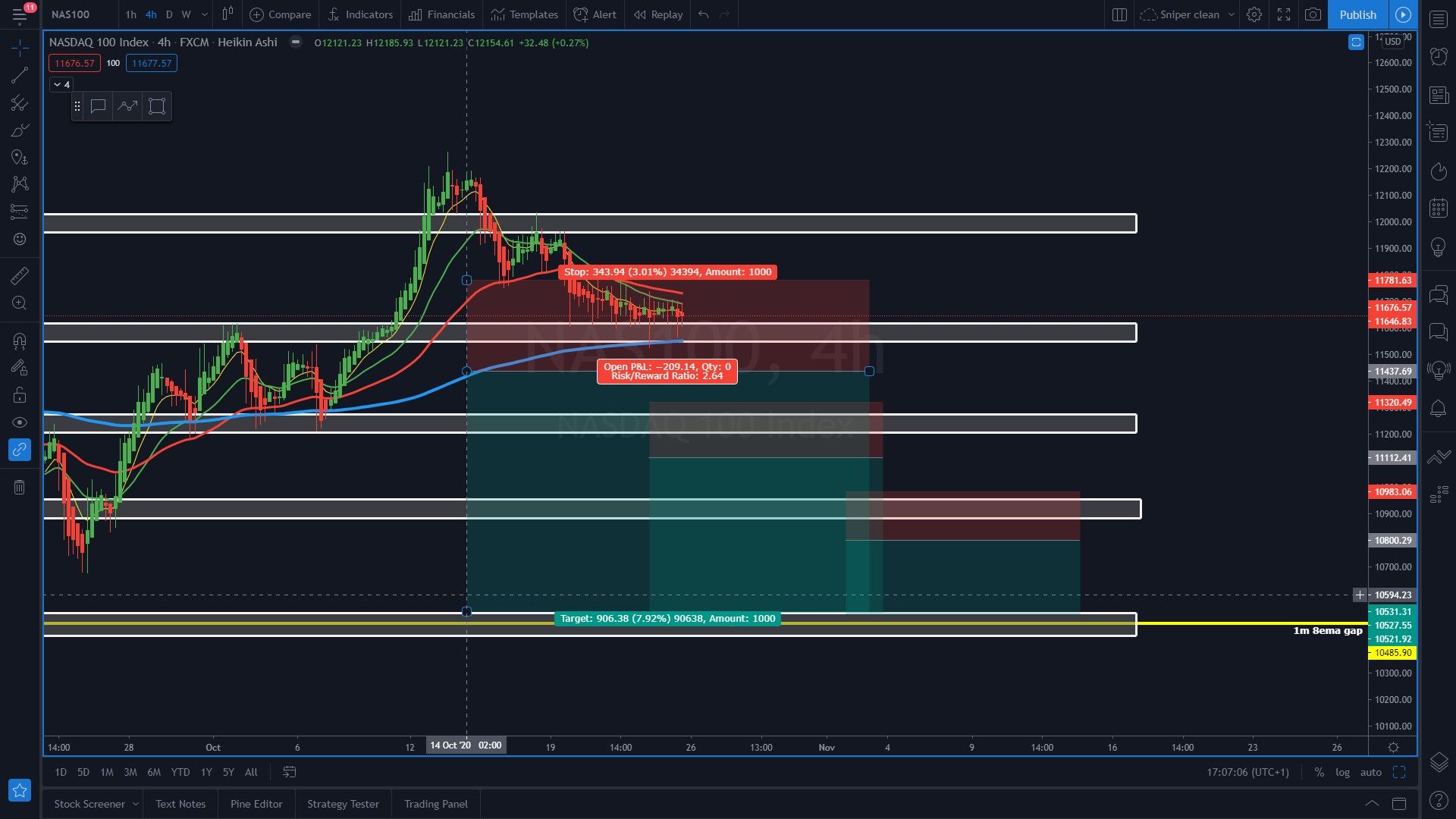 Precision Sniper idea
Break close and retest below the 200EMA on 1 Hour. Confirmed on 4 Hour and on a downtrend on the daily. Looks to me like price is retracing the upswing we had a couple of days back on the news that Brexit might just happen with a deal in November. Im looking at the TP target of 1.16860, which is the same entry we had a couple days ago on the Naked Trade strategy indication. What do you think?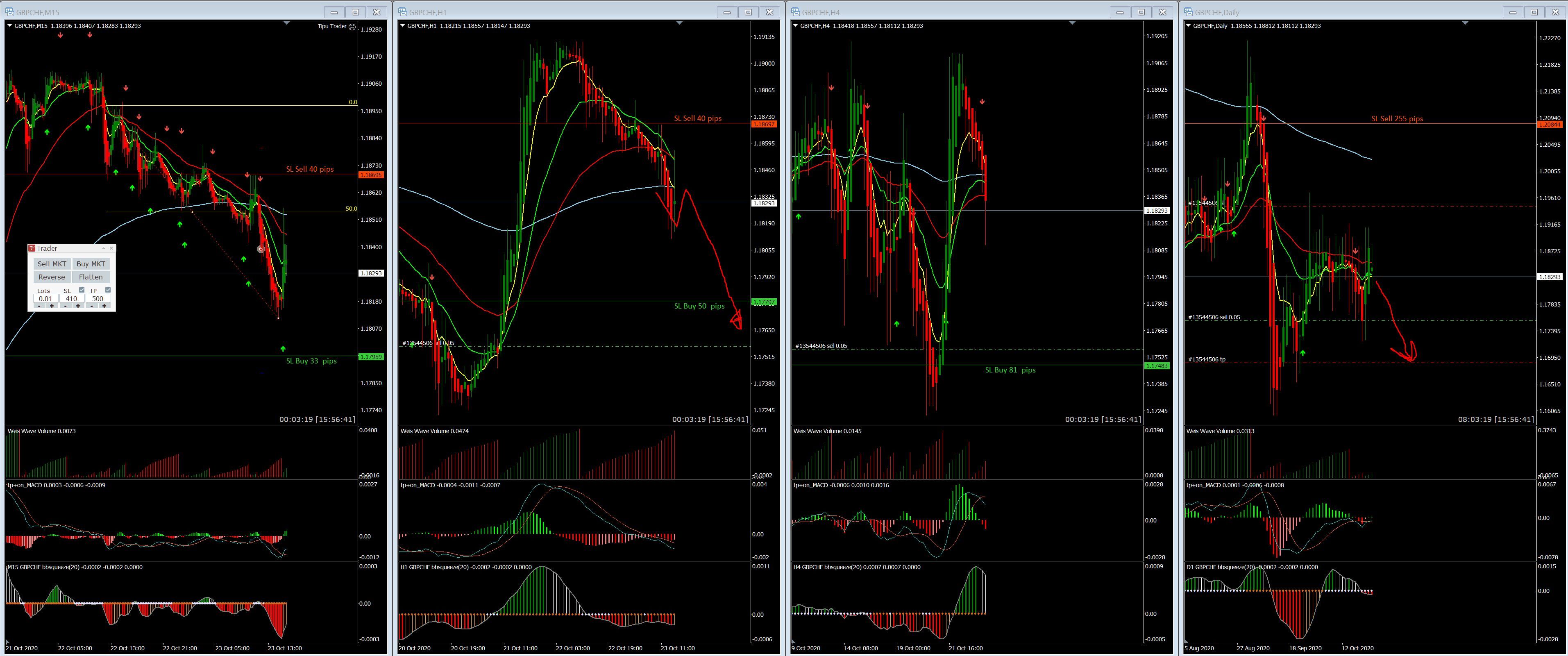 NAS 100 scaling in opportunity to the 1 month 8ema

Precision Sniper idea

NZDCHF SHORT