Wait for pull back Sell pending order - I am already in the one as you can see below as I already put a signal out for this, however another opportunity is arising to get involved at a level of support - looking for 50% pull back which is also 2xatr - gbp wealth and Aud strong - TP just before 161.8 and an area of psychological support All the best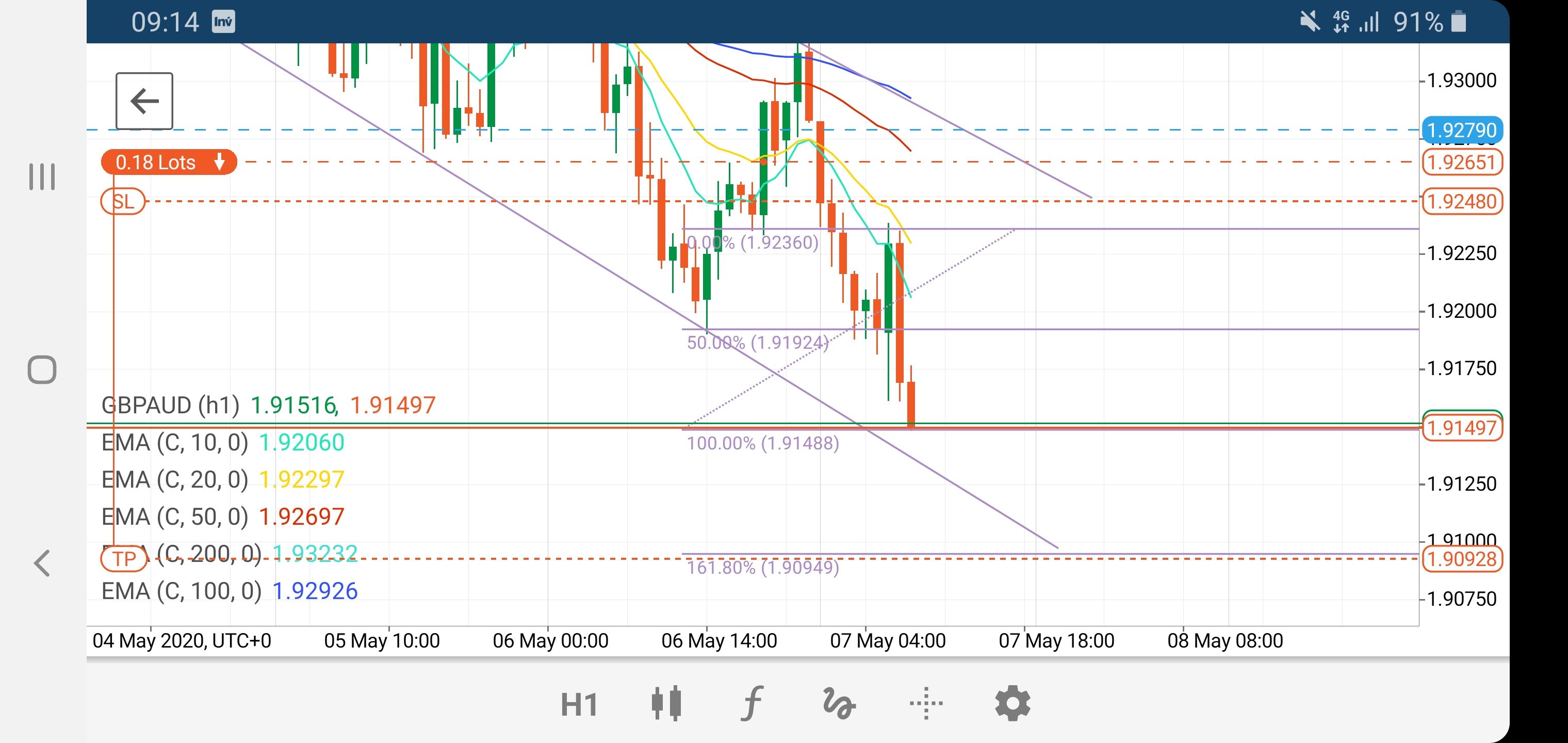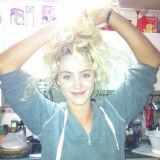 EURAUD Daily Gap Close
Howdy all, We have had a huge hike up to a level of major resistance at 1.68283 and have been pulling back for the past 24 hours or so to retest S&D at 1.65880. Yesterday we had a 4H Gap close which continued past its 8EMA and continues to drop. Currently we have broken beneath the 1H 50 EMA and are coming up for a retest. With the 15 minute moving averages beneath price, we want to wait for a BCR beneath the 15m 50 EMA and then two to three candles of continuation with sniper onside. Side note: We have a small 4H gap that needs to be closed first before any of the above can take place. Never trade away from a gap and always wait for sniper to be onside, We could get a nice 1.5 RR with this one, but patience is key. Trade safe folks and good luck!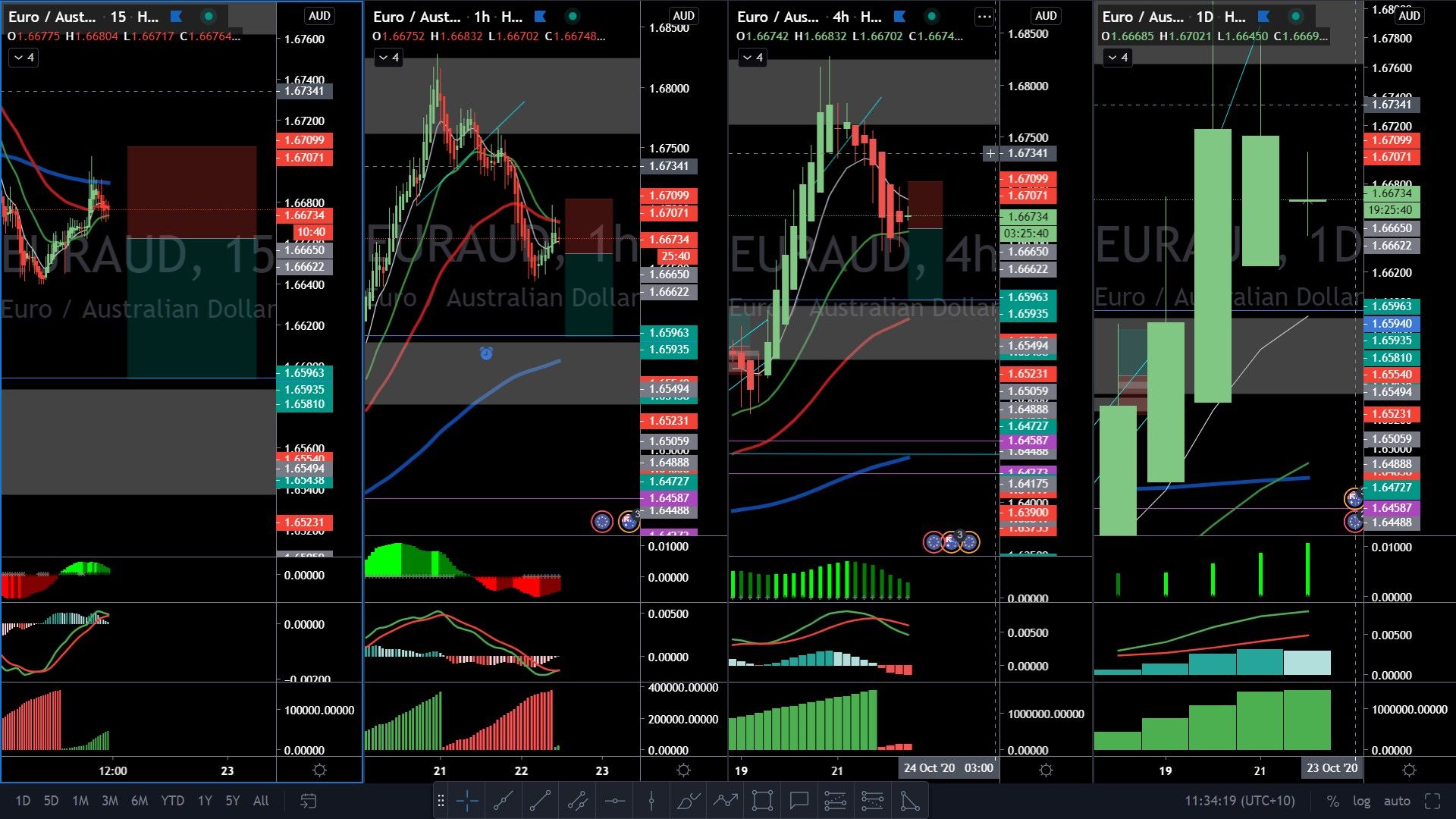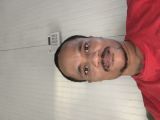 Renaldo holder
11 hours ago
50% pullback trend continuation
A break out of resistance and a retest of it acting now as support. It is also 2 X ATR pullback back into support. A good risk to reward ratio. Goodluck guys. I love the technicals on this trade.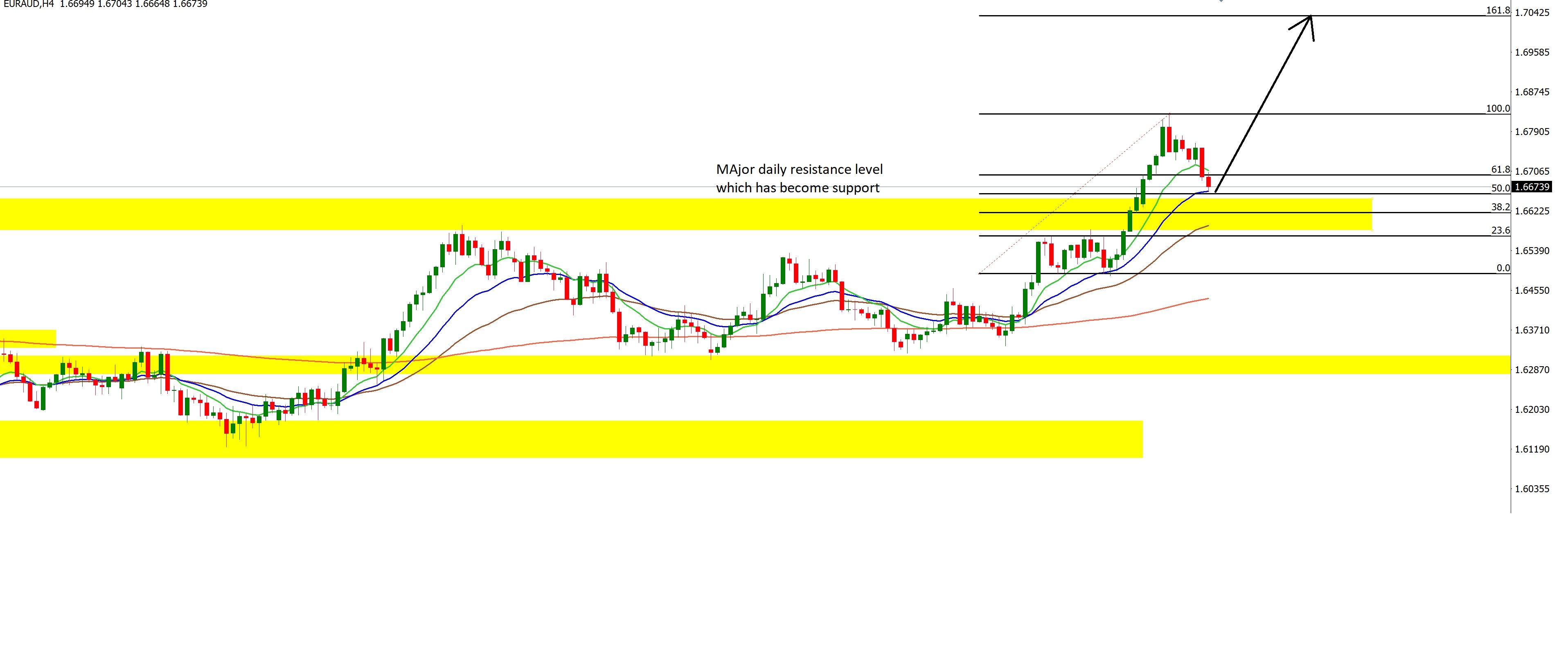 EURAUD Daily Gap Close

50% pullback trend continuation

EURJPY SHORT