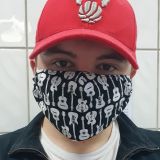 HeadShotSniper
153 days ago
OPPORTUNITY - WAIT FOR CRITERIA Entry price TBC R / R approx 1.25 H4 BCR fully confirmed of 50EMA with a nice continuation BCR also of newly confirmed supply and demand zone Pull back to 40-60 zone for added confluence WeisWave volume back onside WAIT FOR SQUEEZE RELEASE H1 BCR confirmed of 200EMA All indicators are onside POLR to the upside 15m BCR of 200EMA confirmed and continuation strong All 3 indicators onside WAITING FOR: SQUEEZE RELEASE ON 4 HOUR CHART Stops BELOW previous low. Targeting the daily 200EMA Multiple timeframe confirmation. Textbook. Be patient. If R / R drops below 1.0, the trade becomes void. #Don'tFollowBlindly. Right I'm off for a walk in the sunshine!


NAS 100 scaling in opportunity to the 1 month 8ema
Scaling in opportunity to close the monthly gap. Breaks and closes 200ema means price will be heading south. Fundamentals onside. Any positive or negative feedback welcomed 😎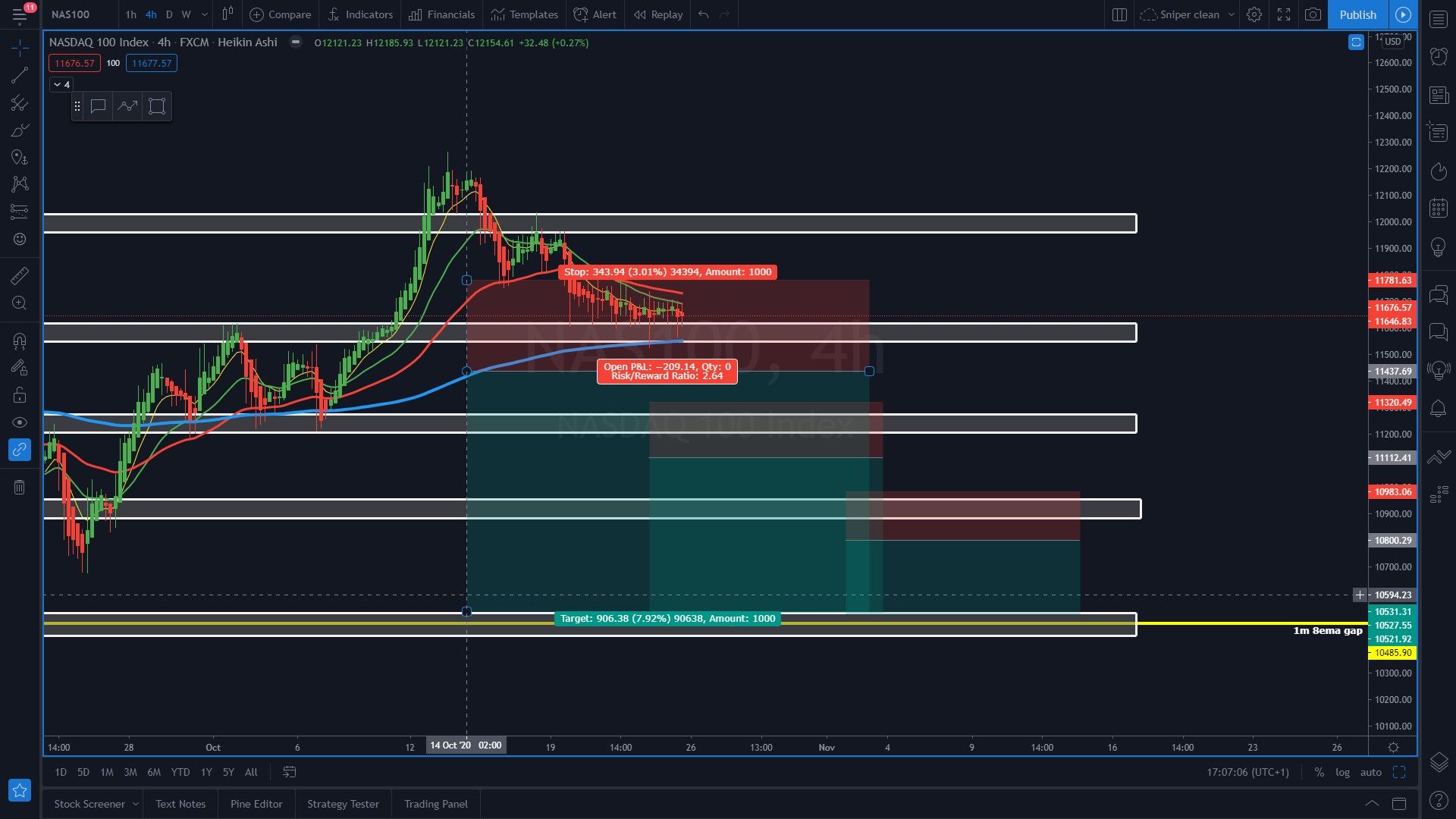 Precision Sniper idea
Break close and retest below the 200EMA on 1 Hour. Confirmed on 4 Hour and on a downtrend on the daily. Looks to me like price is retracing the upswing we had a couple of days back on the news that Brexit might just happen with a deal in November. Im looking at the TP target of 1.16860, which is the same entry we had a couple days ago on the Naked Trade strategy indication. What do you think?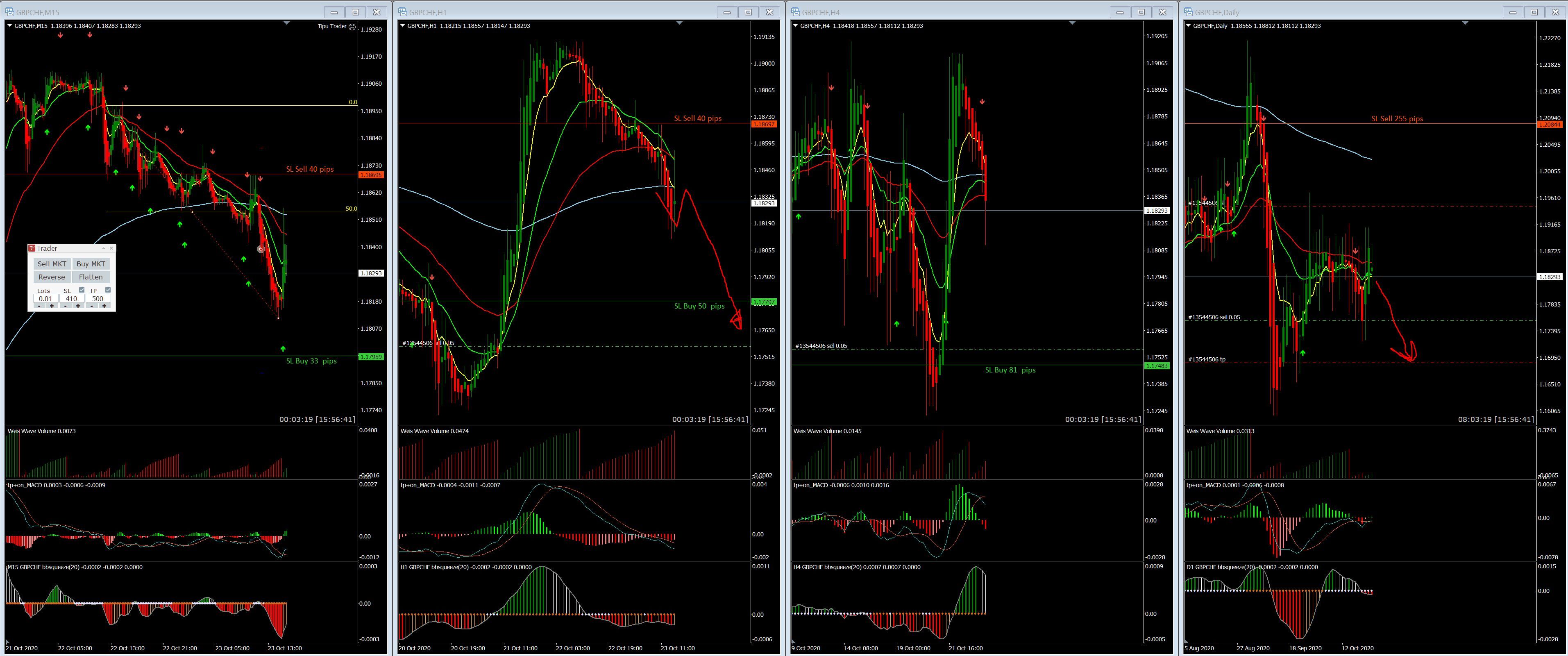 NAS 100 scaling in opportunity to the 1 month 8ema

Precision Sniper idea

NZDCHF SHORT