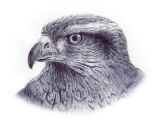 Propulsion Strategy, trend continuation ******LONG TERM******* EUR/NZD Short trade Idea Entry: 0.74000 (wait for pull back to enter) SL: 0.76500 TP 1: 0.71300 TP 2: 069000 I have been short the EUR/NZD since last week and the trade closed last evening at my pre-set TP level of 1.72245 which was Andrew's recommended fib extension level of 1:618 for the Propulsion Strategy. That level worked a treat. I bagged a very pleasing 267 pips. Setting the TP for the propulsion strategy is all in the trading lab of course, but price only went a further 20 pips or so lower before rallying over 230+ pips to the upside today. I have now entered a sell with the same and thought I would share the idea as its longer term trade. I have not seen so many longer term Propulsion trade ideas by other members, and thought it worthwhile giving it a go. I have set the profit to be taken in two parts. This obviously has a larger than normal SL, and should be born in mind to manage rick with very appropriate lot size too. This should be interesting to learn from however it goes - even a stop out. Good RR As always take on demo, trade Idea only, don't flow blindly. Good luck!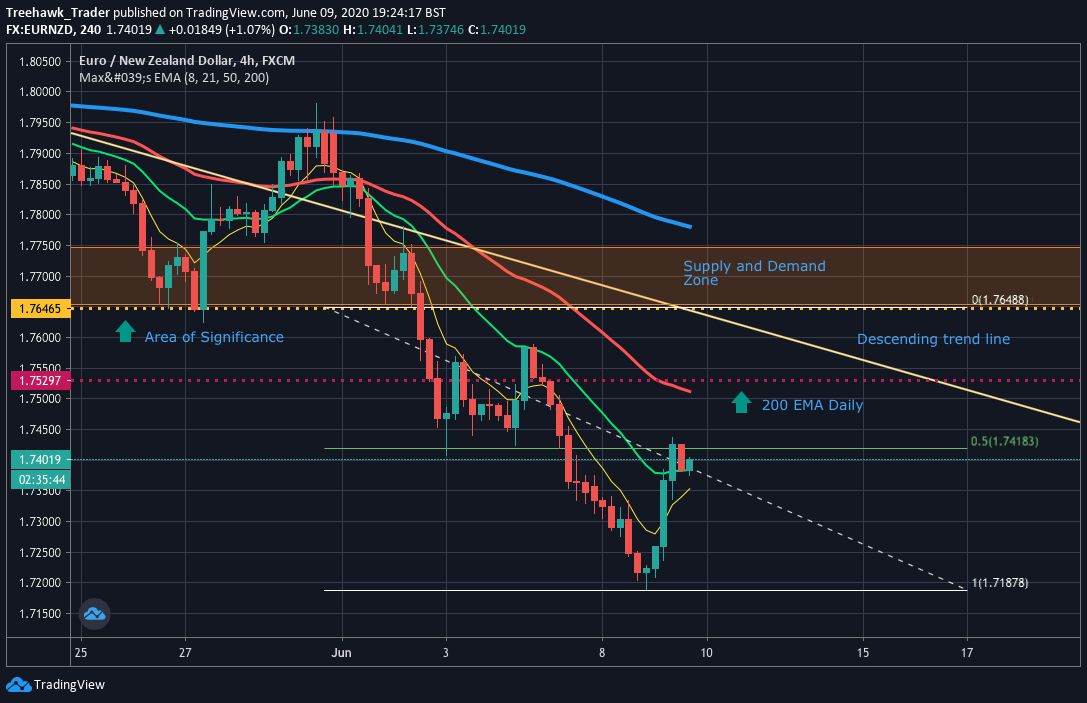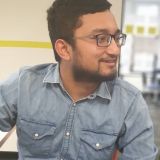 AUDCAD potential long 1:1 RR
Daily bounced off the 200 ema 4hr BC above 50 and 8 ema 1 hr shows v reversal with accumulation and possible golden cross 15 minutes has little snd zone BCR of the snd zone in 15 minutes with all sniper on side and golden cross in 1 hr time frame to take long to daily 200ema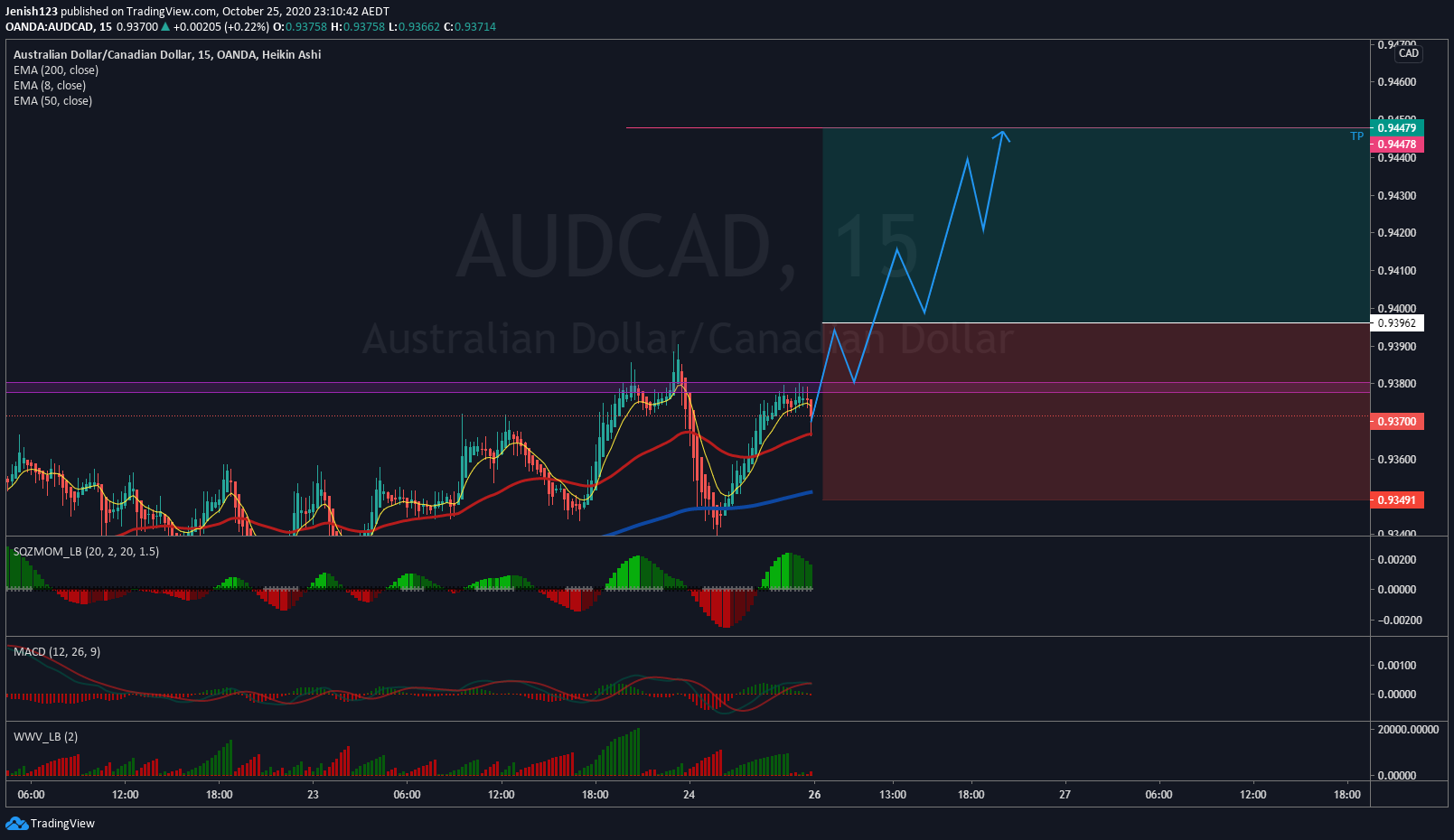 NAS 100 scaling in opportunity to the 1 month 8ema
Scaling in opportunity to close the monthly gap. Breaks and closes 200ema means price will be heading south. Fundamentals onside. Any positive or negative feedback welcomed 😎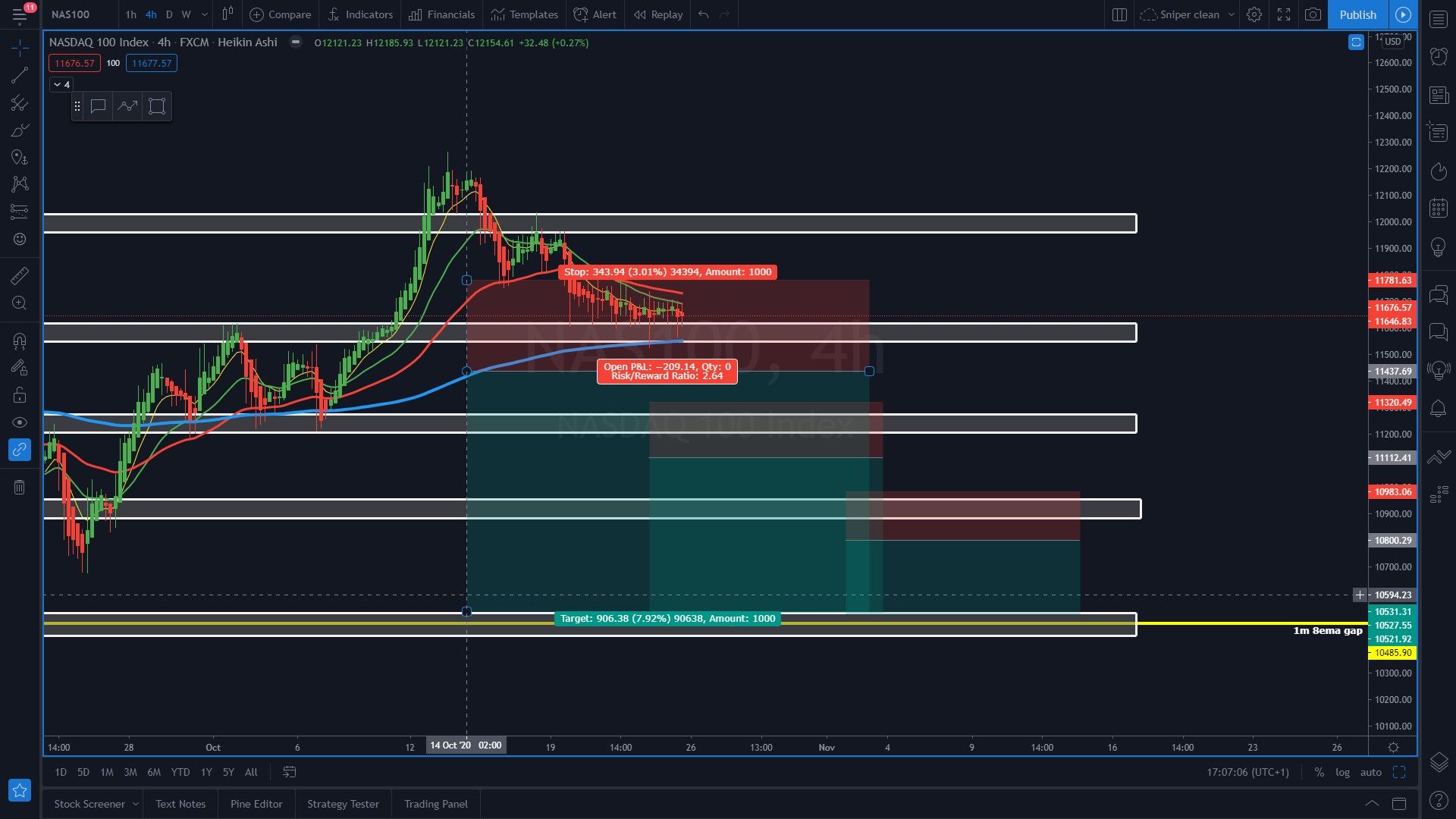 Precision Sniper idea
Break close and retest below the 200EMA on 1 Hour. Confirmed on 4 Hour and on a downtrend on the daily. Looks to me like price is retracing the upswing we had a couple of days back on the news that Brexit might just happen with a deal in November. Im looking at the TP target of 1.16860, which is the same entry we had a couple days ago on the Naked Trade strategy indication. What do you think?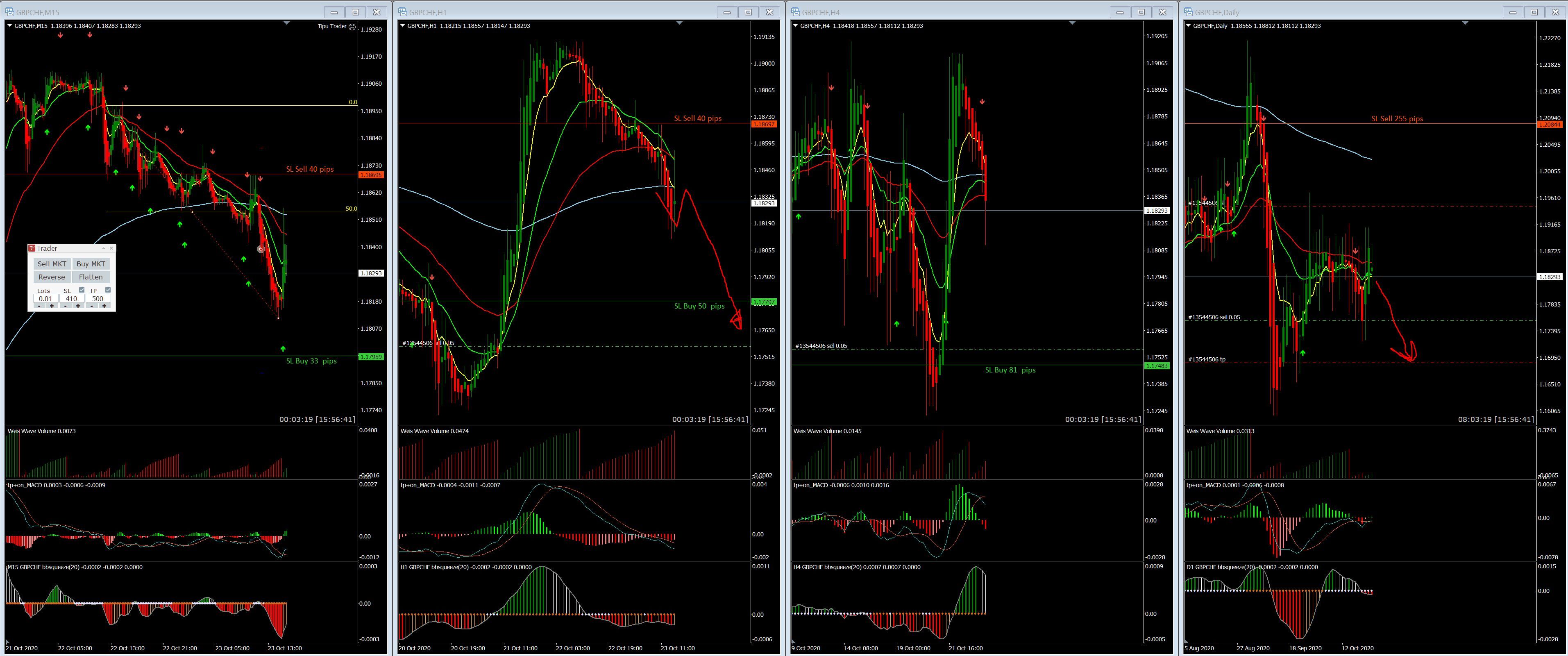 AUDCAD potential long 1:1 RR

NAS 100 scaling in opportunity to the 1 month 8ema

Precision Sniper idea