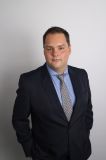 GBPUSD - ignore entry and stop loss and read below; Daily Chart - price is in a bearish channel that has seen highs at 1.34763 and lows at 1.14894. 1.14894 bisects the lower channel line, and this fall was due to Covid. Price then climbed back up to 1.2585 and consolidated Price recently climbed to 1.27579 which bisects the top line of the channel. Price is now on it's move lower. 4H Chart - Price has moved into a supply and demand zone and broken and closed below the 200EMA as well as ancending trendline that has been respected several times. This move has resulted in price sitting at the lower end of the S&D zone consolidating and has generated and 8EMA gap. 1H Chart - a death cross was formed as part of the downward move on the 16th of June at roughly 2200hrs with price breaking and closing below the EMAs 7hours earlier. The retest of the 50EMA has been achieved and price has paralleled the 50EMA before a big push to the downside that started yesterday at 0700hrs. What do we need to take this ride; (1) The 4H 8EMA gap needs to be closed and this will hopefully include a succesful retest of the 4H 200EMA and possibly the ascending line. (2) Following (1) we need three healthy bearish candles to confirm the bear move. (3) Sniper Criteria needs to be on side (if you're not sure what this is please visit the Trading Lab). Target profit will be 1.21593 with entry being dictated by the above process and our stop loss placed accordingly for the desired R:R. The markets have been rather unpredictable recently with regular risk sentiment shifts during the same trading hours so lot size selection should be considered more on the safer side to manage our risk better. Should the retest fail to occur, or, the restest is not succesful and price breaks and closes above the EMAs, then the trade will be invalidated. Please note that this is my interpretation of the charts and should not be followed blindly. Good luck and trade safe.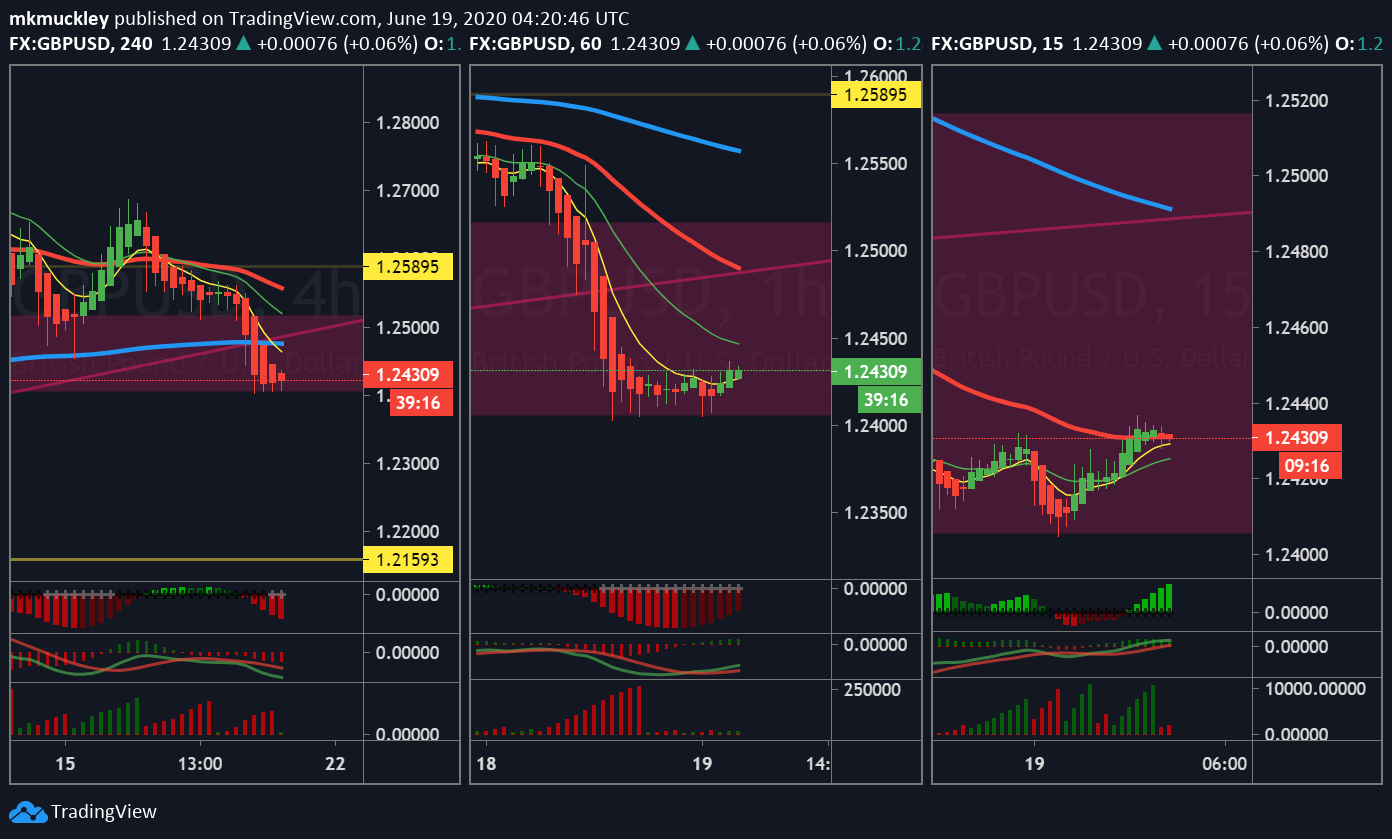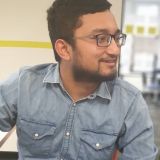 AUDCAD potential long 1:1 RR
Daily bounced off the 200 ema 4hr BC above 50 and 8 ema 1 hr shows v reversal with accumulation and possible golden cross 15 minutes has little snd zone BCR of the snd zone in 15 minutes with all sniper on side and golden cross in 1 hr time frame to take long to daily 200ema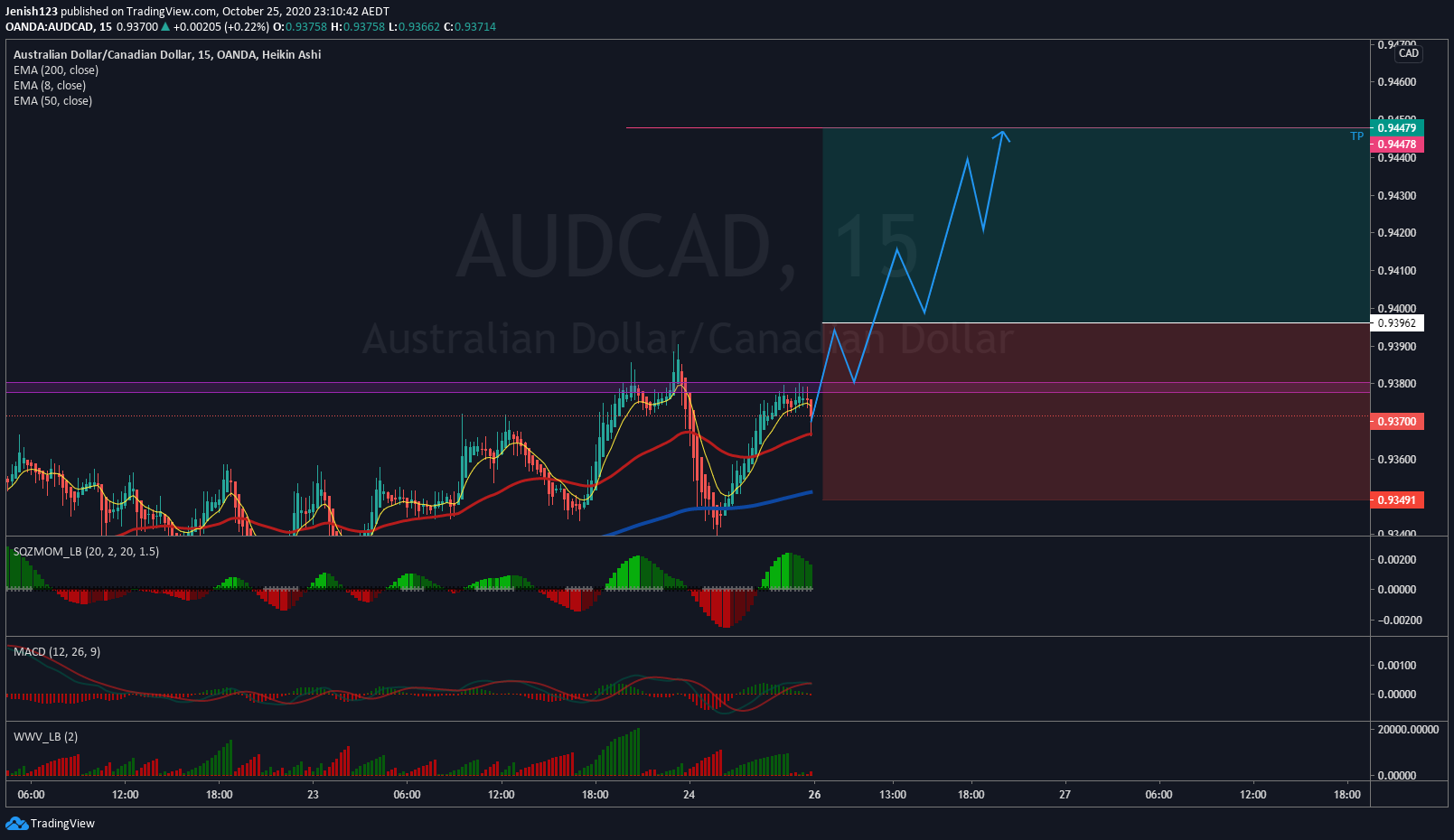 NAS 100 scaling in opportunity to the 1 month 8ema
Scaling in opportunity to close the monthly gap. Breaks and closes 200ema means price will be heading south. Fundamentals onside. Any positive or negative feedback welcomed 😎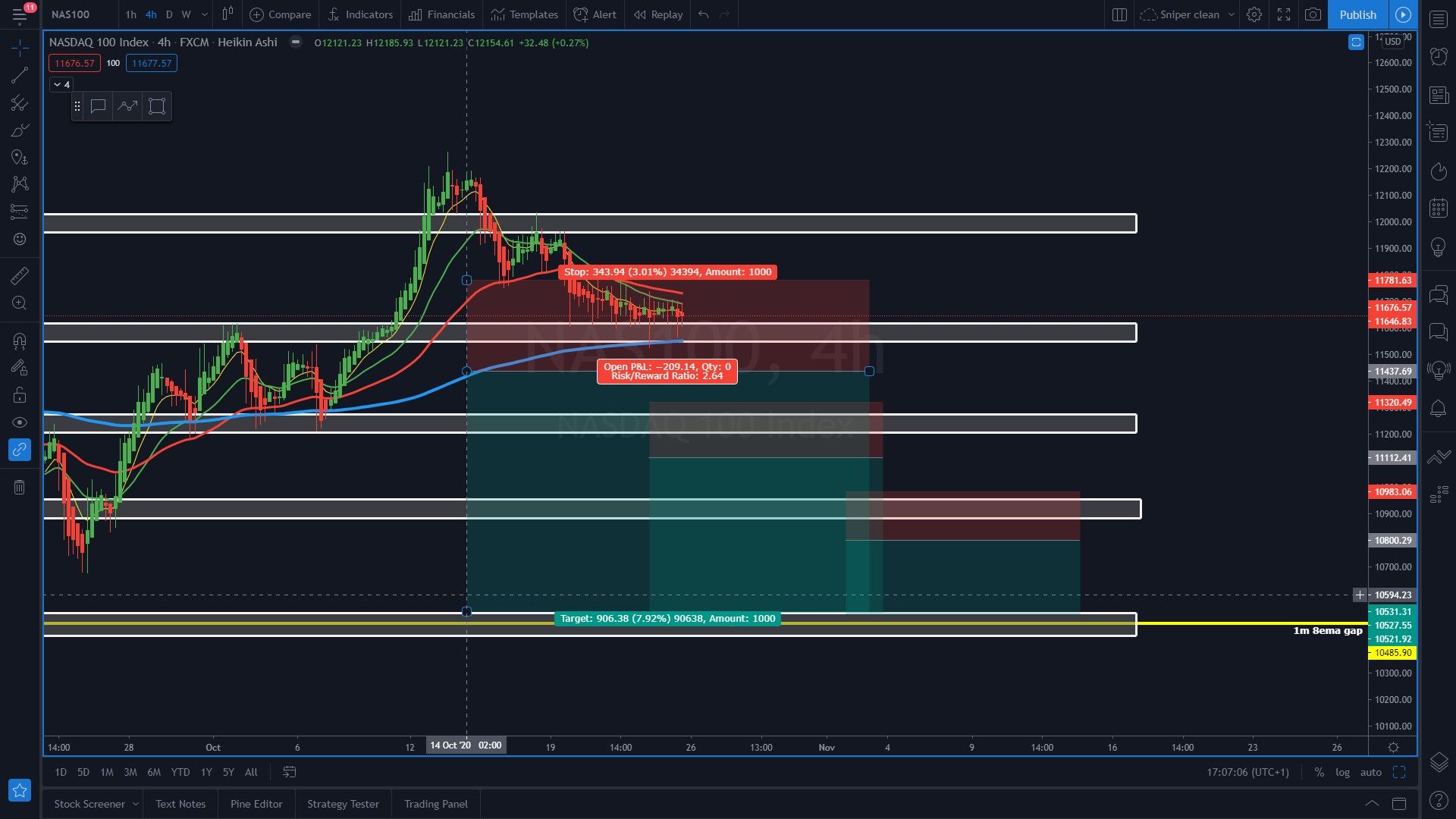 Precision Sniper idea
Break close and retest below the 200EMA on 1 Hour. Confirmed on 4 Hour and on a downtrend on the daily. Looks to me like price is retracing the upswing we had a couple of days back on the news that Brexit might just happen with a deal in November. Im looking at the TP target of 1.16860, which is the same entry we had a couple days ago on the Naked Trade strategy indication. What do you think?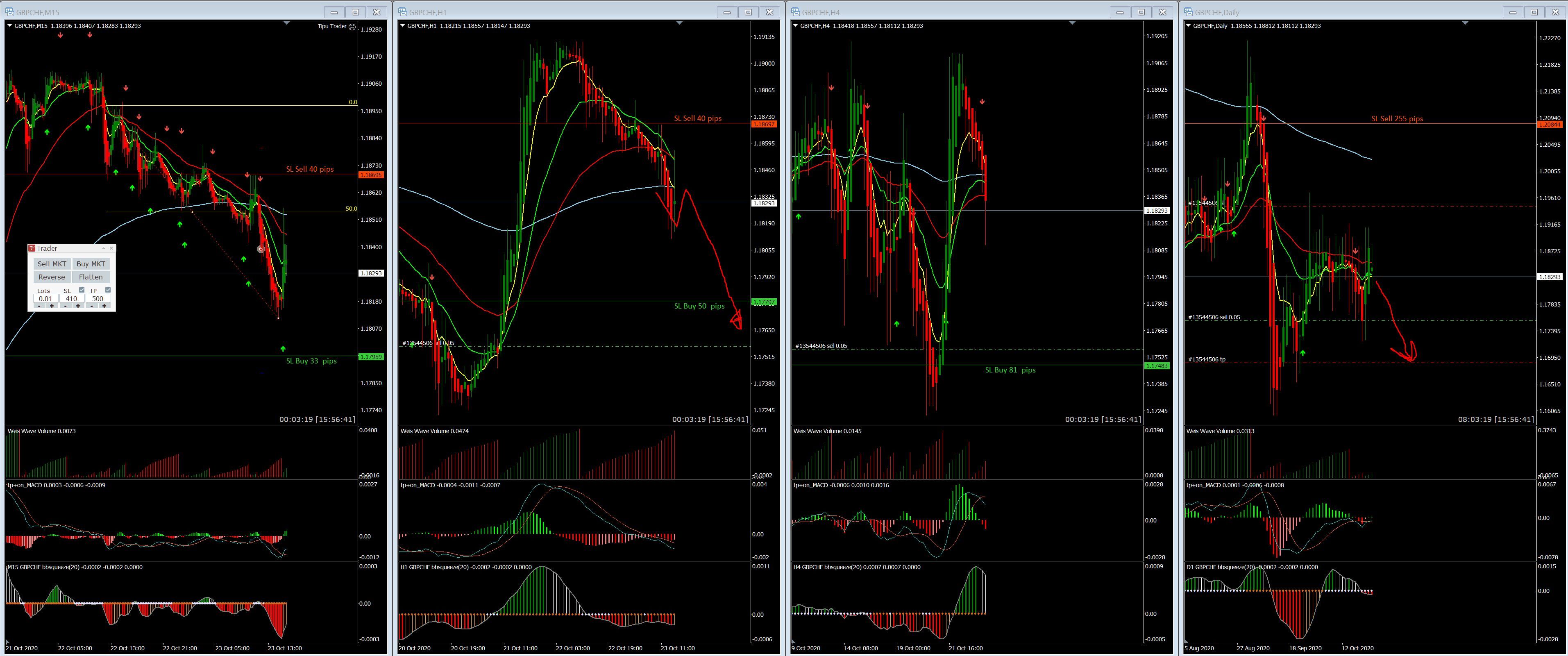 AUDCAD potential long 1:1 RR

NAS 100 scaling in opportunity to the 1 month 8ema

Precision Sniper idea