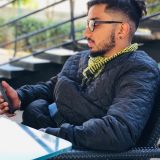 Propulsion Trade - Strong NZD, Weak JPY
Propulsion Trade Place your BUY LIMITS!!! Lets gooo!!! 😛 NZD looking really strong JPY very weak Moving average nicely fanning out upwards on the 4hr. Trade taken on the 1hr, It was a major resistance zone at the 50% level which has now turned out to be a strong support Good RR, almost 2:1 This is just my trade idea, setup looks good however please do not trade blindly. I have two trades from last week in AJ and CADJPY,and both are in profits, However maybe i might close the CJ in small profits as i want to avoid so many trades consisting of the same currencies and this looks like a better setup than the CJ. Trade Safe!! comments/criticism,suggestions all are welcome. Goodluck trading this week!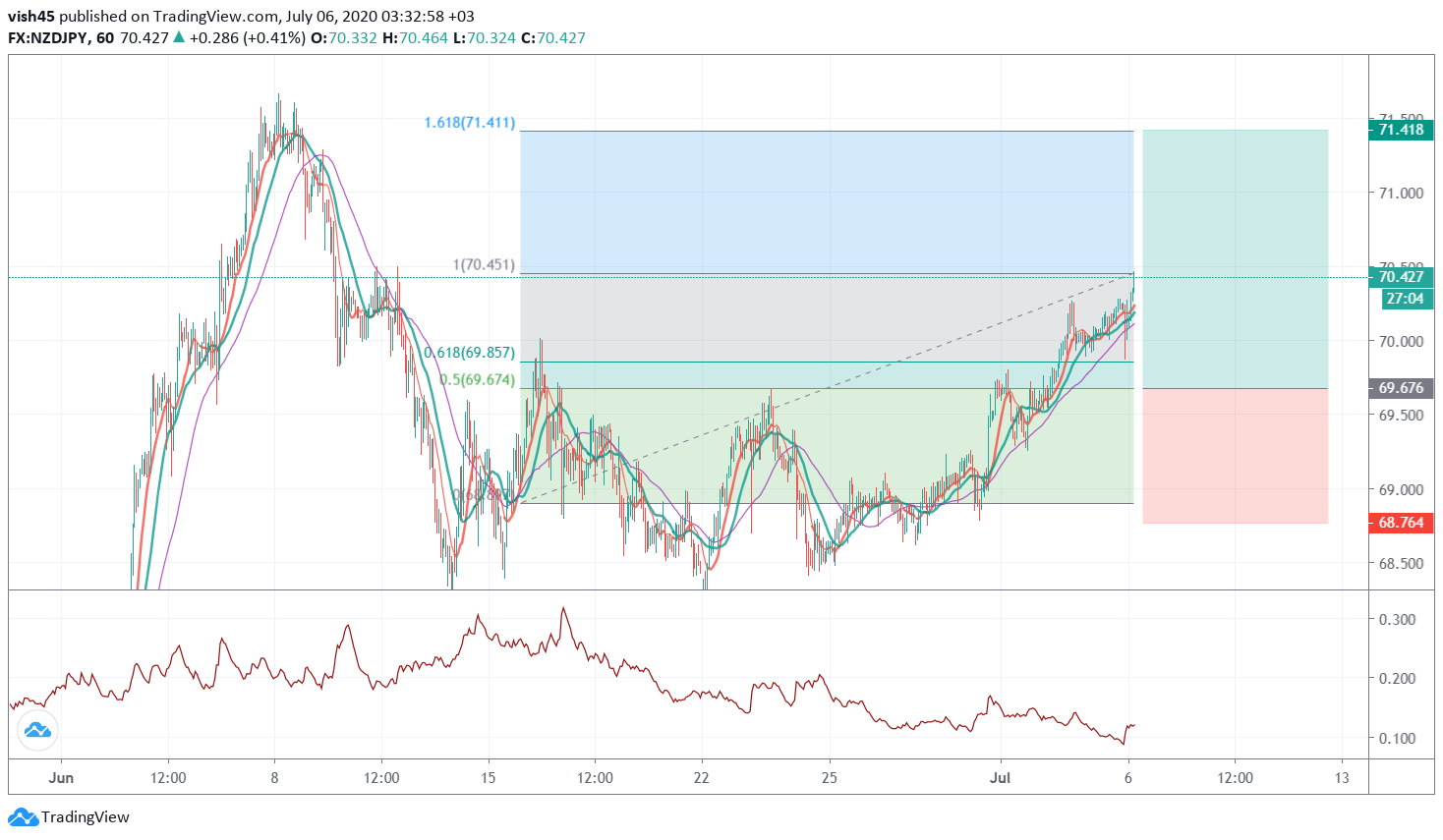 NAS 100 scaling in opportunity to the 1 month 8ema
Scaling in opportunity to close the monthly gap. Breaks and closes 200ema means price will be heading south. Fundamentals onside. Any positive or negative feedback welcomed 😎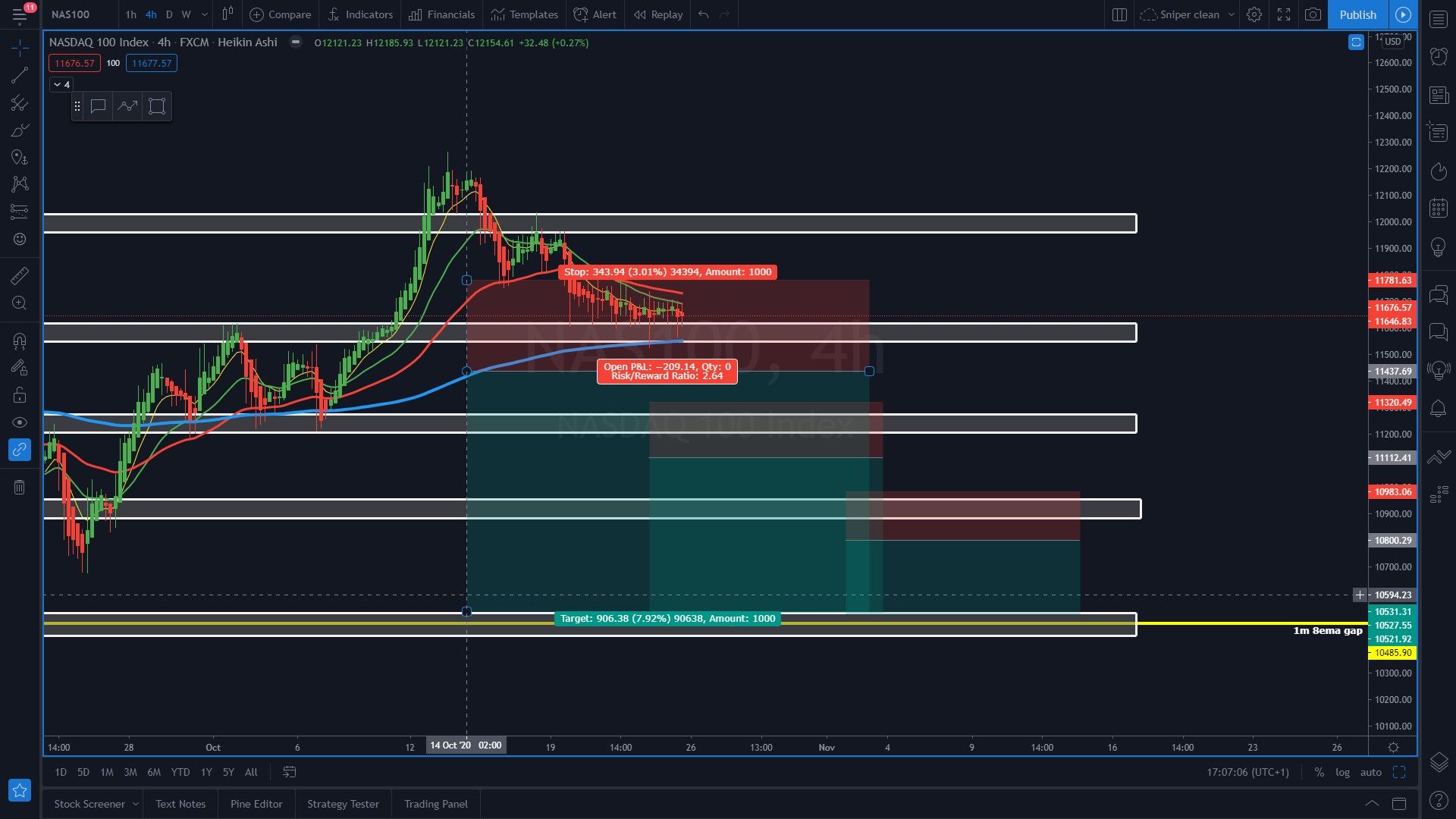 Precision Sniper idea
Break close and retest below the 200EMA on 1 Hour. Confirmed on 4 Hour and on a downtrend on the daily. Looks to me like price is retracing the upswing we had a couple of days back on the news that Brexit might just happen with a deal in November. Im looking at the TP target of 1.16860, which is the same entry we had a couple days ago on the Naked Trade strategy indication. What do you think?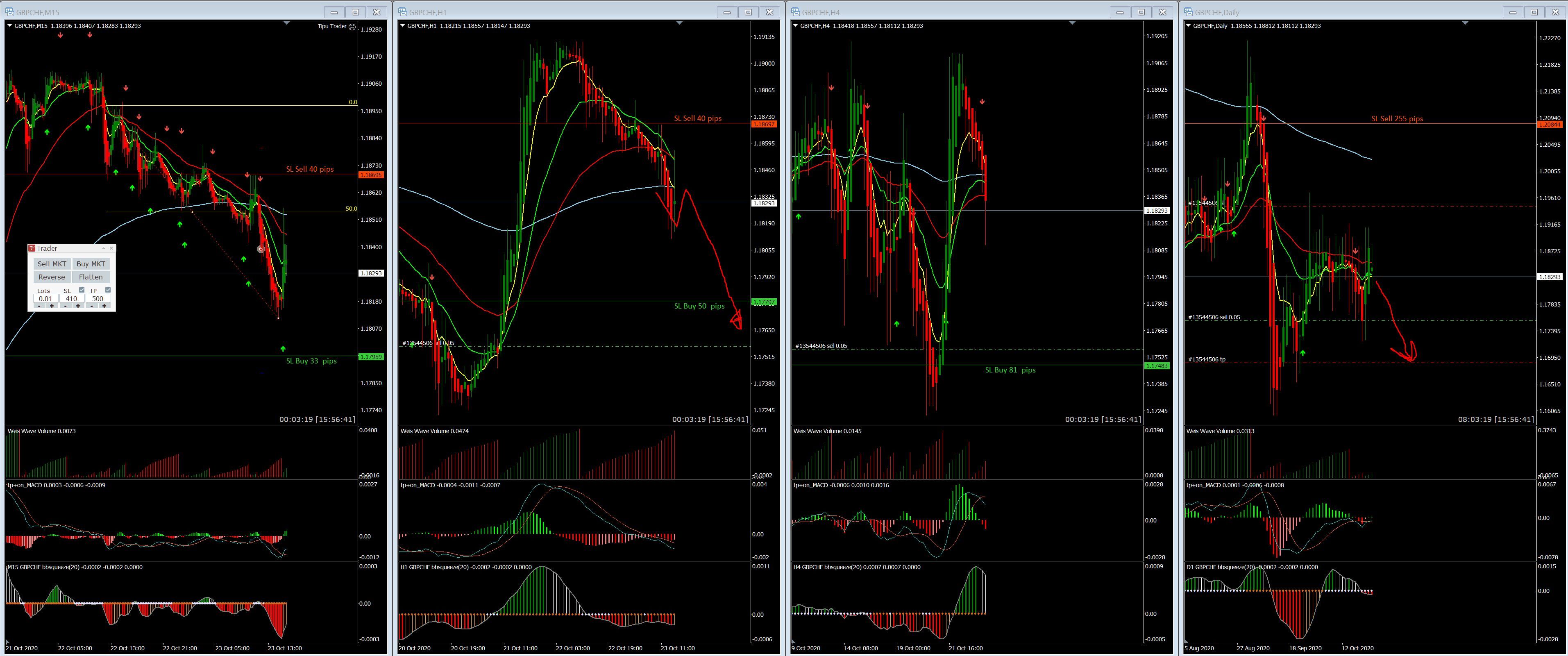 Propulsion Trade - Strong NZD, Weak JPY

NAS 100 scaling in opportunity to the 1 month 8ema

Precision Sniper idea

NZDCHF SHORT