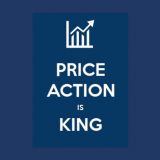 EURZAR D1 Chart: Strong Momentum to the Downside
IDENTIFY: I have identified and anticipate EURZAR having a continuous strong momentum to the downside next week. PLAN: To short the market at opening or around 18.90 to 19.00 area. Shorting the EURZAR offers generous swaps and hence I intend to hold this short position till my target at around 18.20 is reached. However, it is wise to also note that there is a strong support level at around 18.53, so always protect your profits when you are in the money! TRADE: Entry: Sell around 18.90 area or during Monday's opening Take Profit 1: 18.53 Take Profit 2: 18.20 Stop Loss: 19.40 Disclaimer: This trade setup is for educational purposes. Trade at your own risk. My analysis on this chart is simply based on price action using support and resistance with the help of candlestick patterns.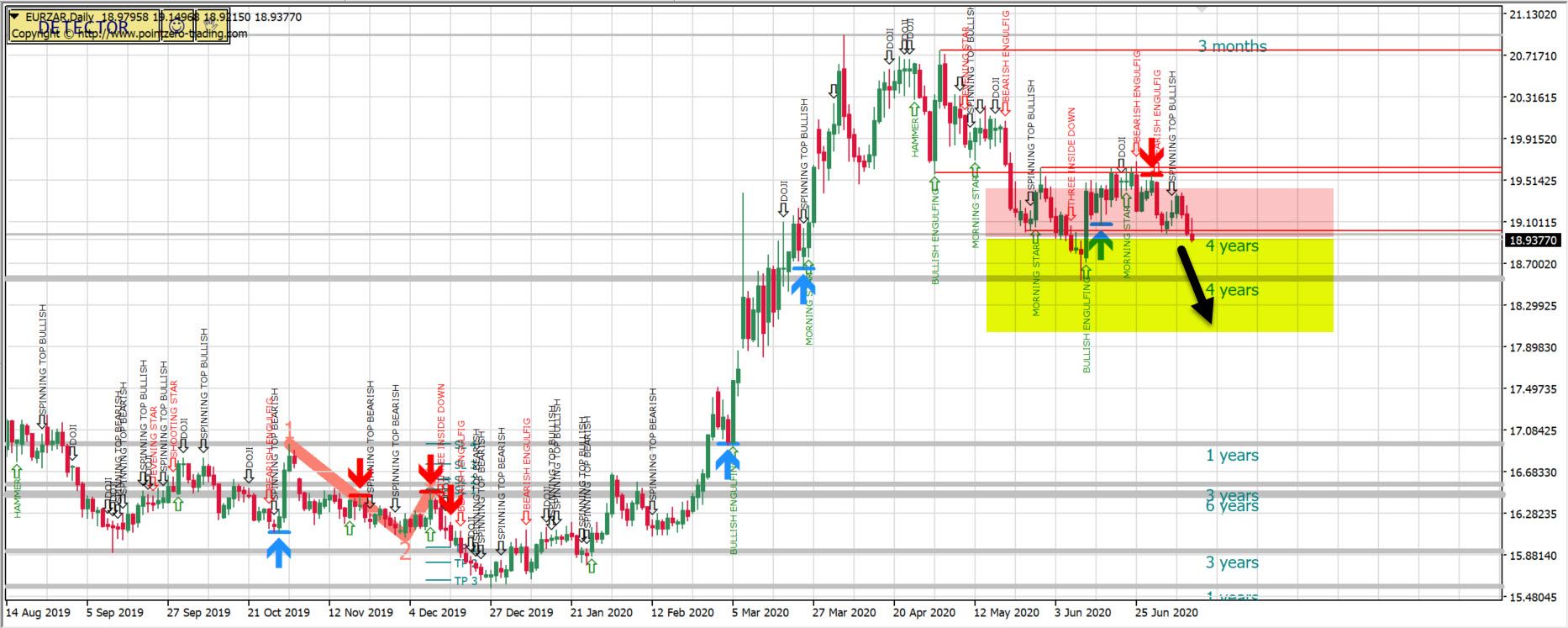 NAS 100 scaling in opportunity to the 1 month 8ema
Scaling in opportunity to close the monthly gap. Breaks and closes 200ema means price will be heading south. Fundamentals onside. Any positive or negative feedback welcomed 😎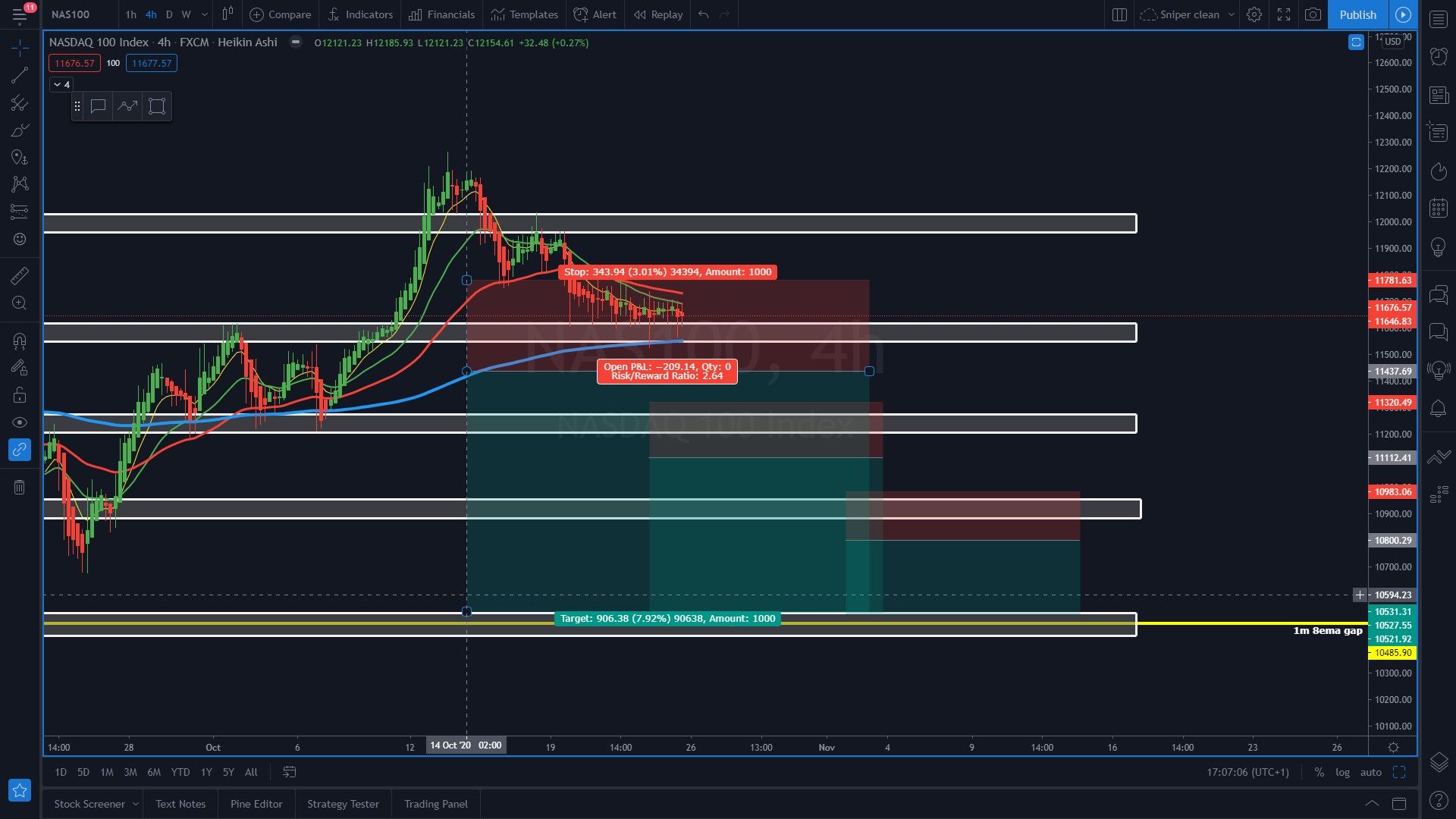 Precision Sniper idea
Break close and retest below the 200EMA on 1 Hour. Confirmed on 4 Hour and on a downtrend on the daily. Looks to me like price is retracing the upswing we had a couple of days back on the news that Brexit might just happen with a deal in November. Im looking at the TP target of 1.16860, which is the same entry we had a couple days ago on the Naked Trade strategy indication. What do you think?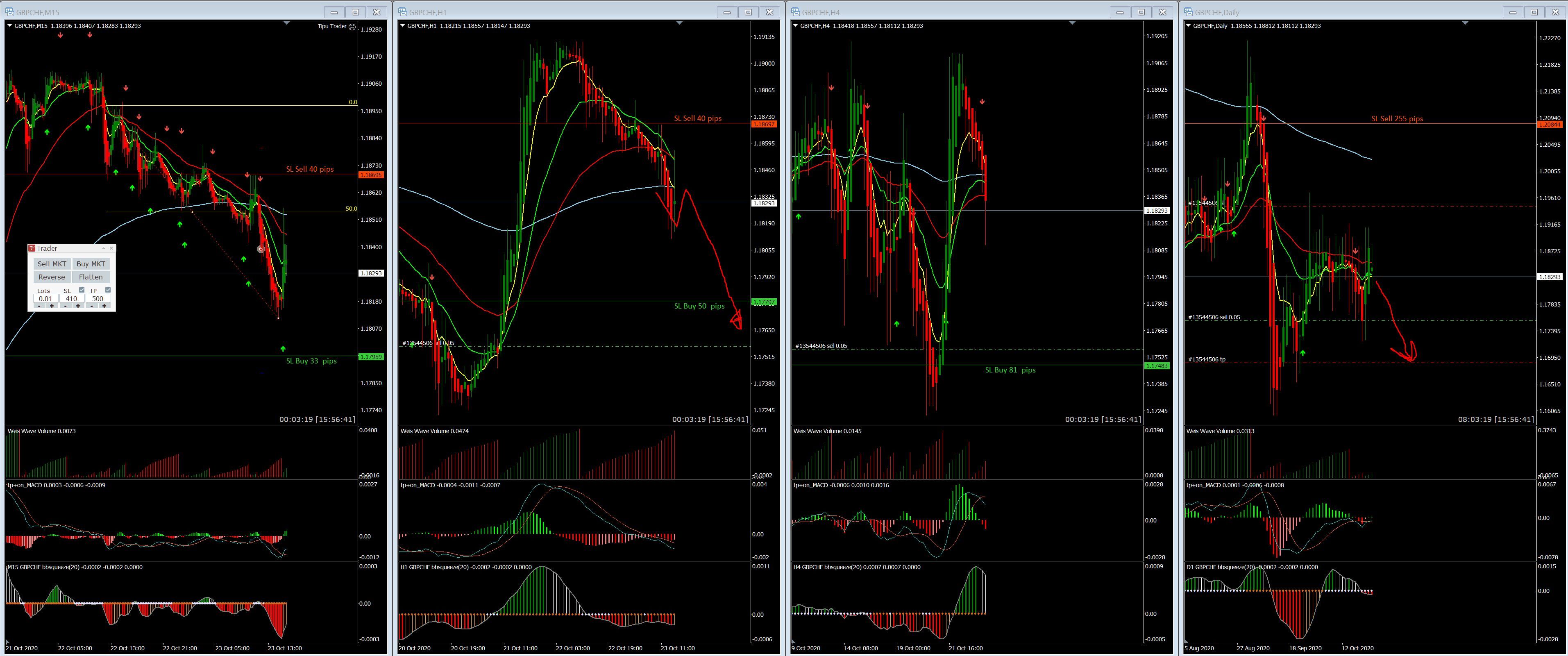 EURZAR D1 Chart: Strong Momentum to the Downside

NAS 100 scaling in opportunity to the 1 month 8ema

Precision Sniper idea

NZDCHF SHORT