Month/ Weekly Tread Line
Don't trust me because I am learning. I'm currently studying Elliot Wave. NZDCAD hit a trendline that I had drawn awhile back. Hit 2 pips and dropped. This looks to be the top of Wave 5 as well as it extending to the 78.6 area. It is right on a fib time line that I have drawn. Possible divergence on RSI. Dropping volume as it has moved up, showing a possible confirmation of Wave 5 .Fundaments on the CAD are great for long as they took a major hit due to oil. They have some of the smallest QE in the world and they just released their plan a few weeks back. There has been time for their plan to be priced in. NZD is 50b QE to CADS 5b QE. Looking to TP at pullback to 50% pullback.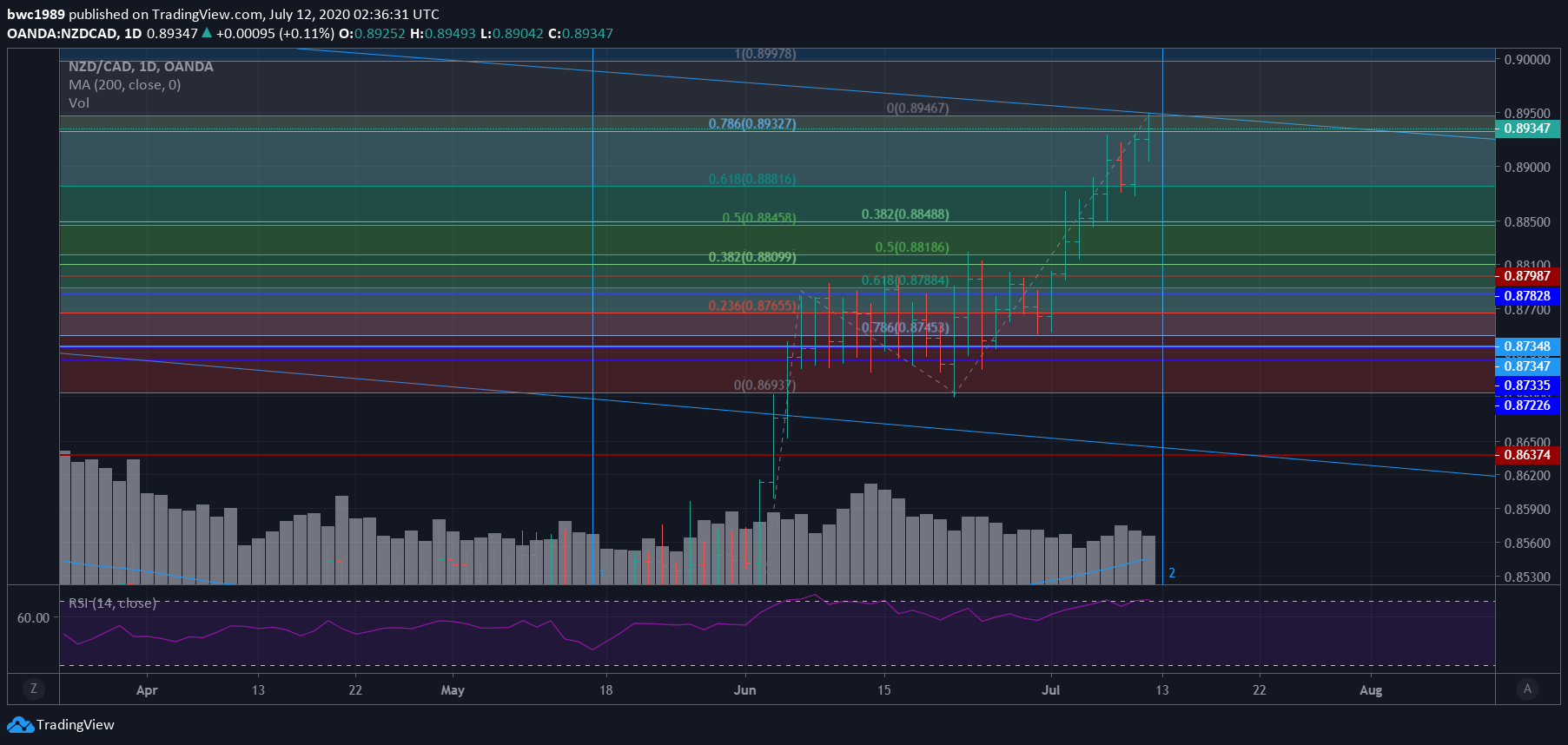 NAS 100 scaling in opportunity to the 1 month 8ema
Scaling in opportunity to close the monthly gap. Breaks and closes 200ema means price will be heading south. Fundamentals onside. Any positive or negative feedback welcomed 😎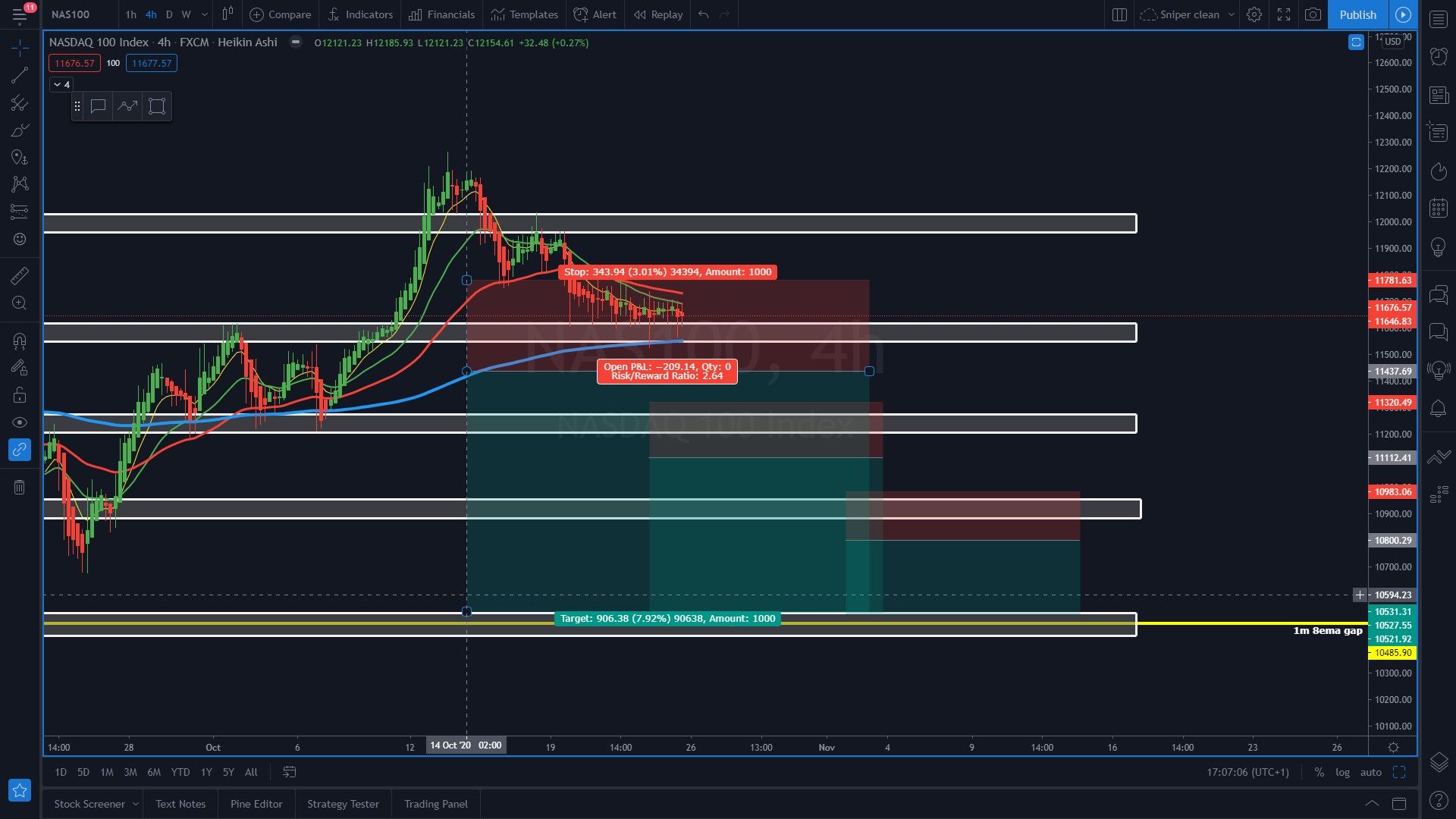 Precision Sniper idea
Break close and retest below the 200EMA on 1 Hour. Confirmed on 4 Hour and on a downtrend on the daily. Looks to me like price is retracing the upswing we had a couple of days back on the news that Brexit might just happen with a deal in November. Im looking at the TP target of 1.16860, which is the same entry we had a couple days ago on the Naked Trade strategy indication. What do you think?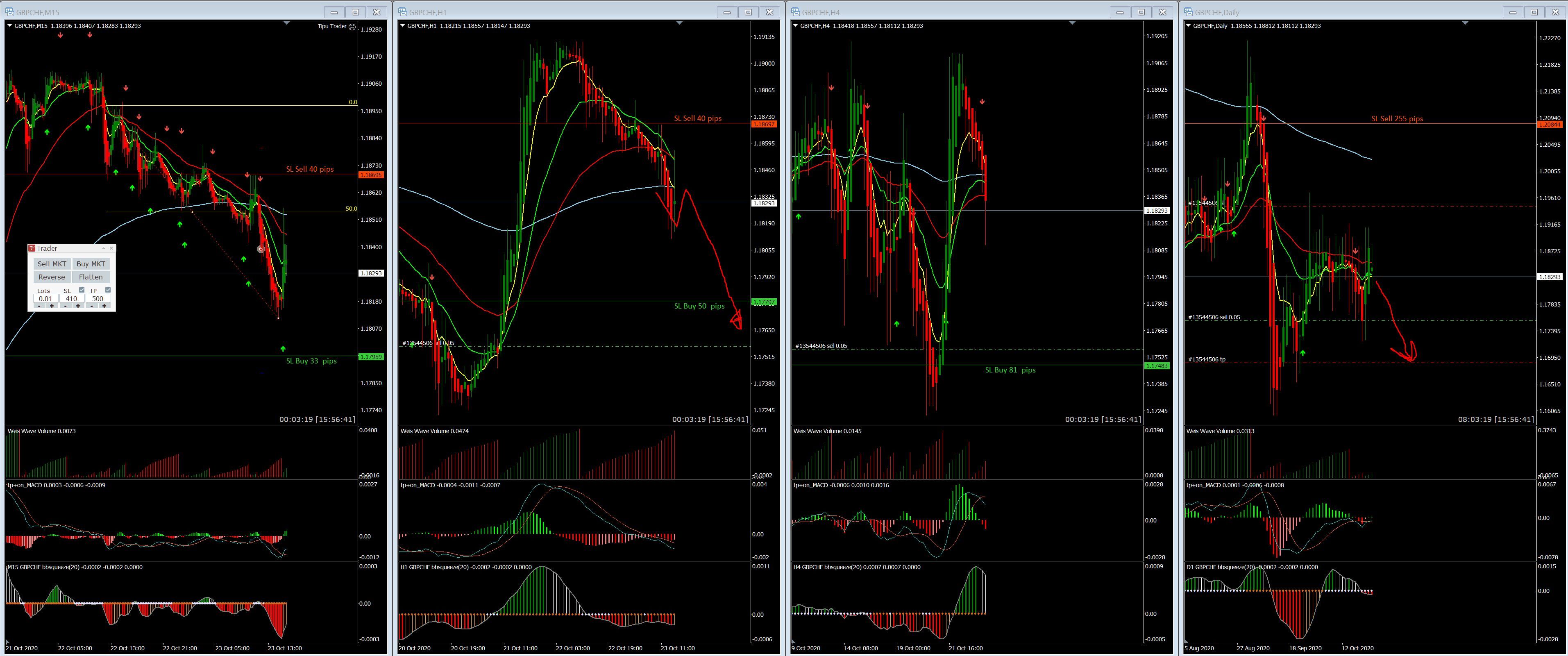 Month/ Weekly Tread Line

NAS 100 scaling in opportunity to the 1 month 8ema

Precision Sniper idea

NZDCHF SHORT