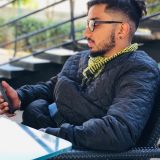 Propulsion Trade - Strong Euro, Weak JPY
Strong Euro Weak JPY Great support and very important level at the 50% A perfect 3xATR pullback Great RR - a 113 pip Tp, a 56 pip SL Looks good to me, however i might not enter all the trades in my real account as i do not want the overload it with Euro trades. Entry expected to hit soon, possibly with the help of the news coming out in few hours Do let me know how you feel about this trade idea! comments/suggestions/criticism welcome. This is just my trade idea that i wanted to share, do not trade blindly if it doesnt match your strategy or trading rules Goodluck to ALL! Trade Safe!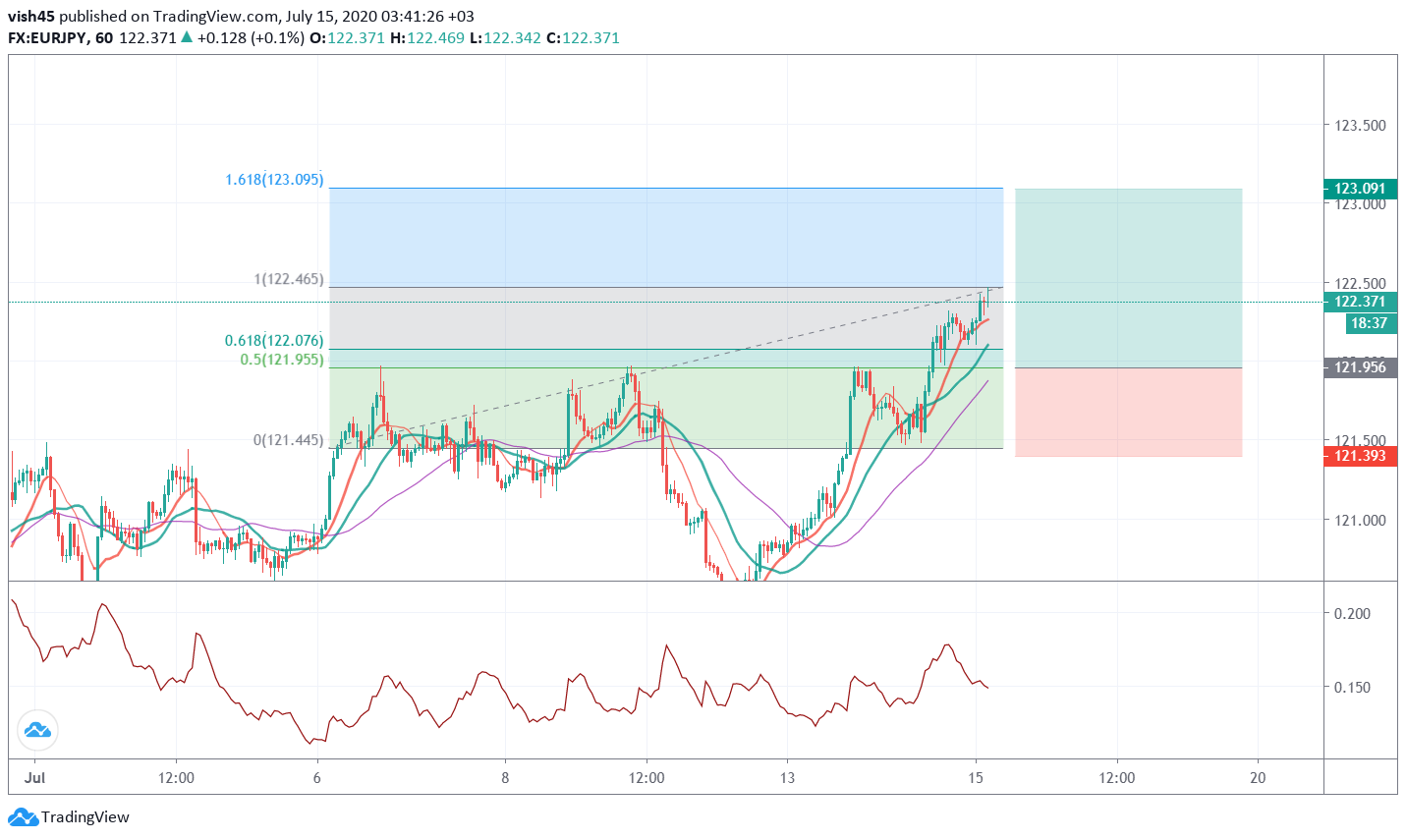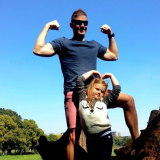 Daily 8EMA Gap
Good day. Possible gap close on the daily 8EMA. Just had a retest of the 200EMA on the 15MIN. Will wait for continuation to the downside. BC below the 8EMA on the 1H TF. Then we can take the trade down to the 8EMA on the daily. If you want you can baby sit the trade to the 50EMA on the daily. If it takes to long to have continuation to the downside and keeps retesting the 200 EMA on the 15 min. I might not enter this trade. I am looking for clear momentum to the downside. Thanks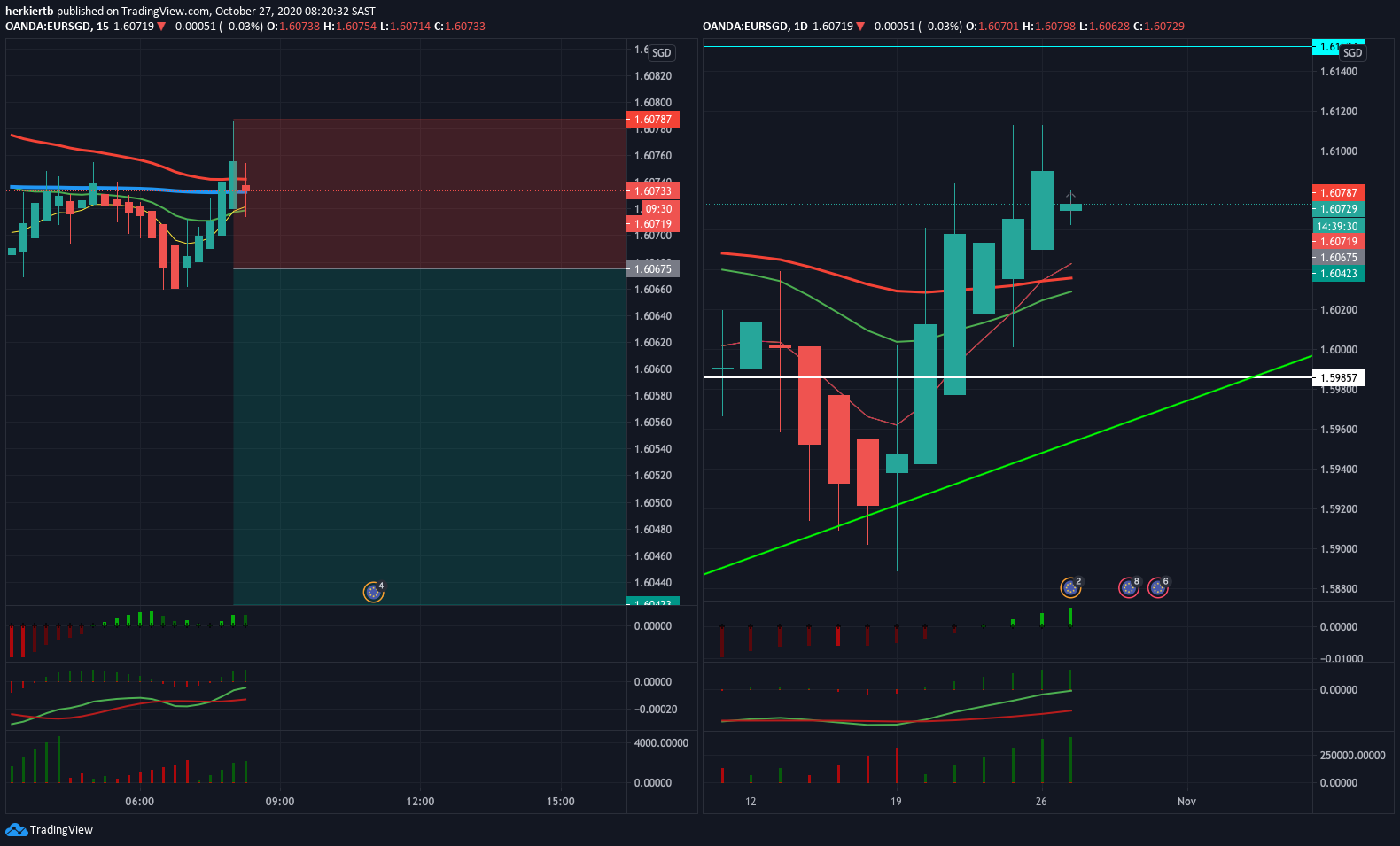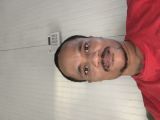 Renaldo holder
9 hours ago
Break Close Retest
Wait for Break close and retest of the trendline for confirmation to the down side. EJ has failed to break above the 50% pullback of the previous momentum downward. Also this level corresponds to a major daily resistance. With market sentiment in risk off mood, the bias is there to the downside to the TP of 122.400. Nice risk to reward ratio. Good luck guys.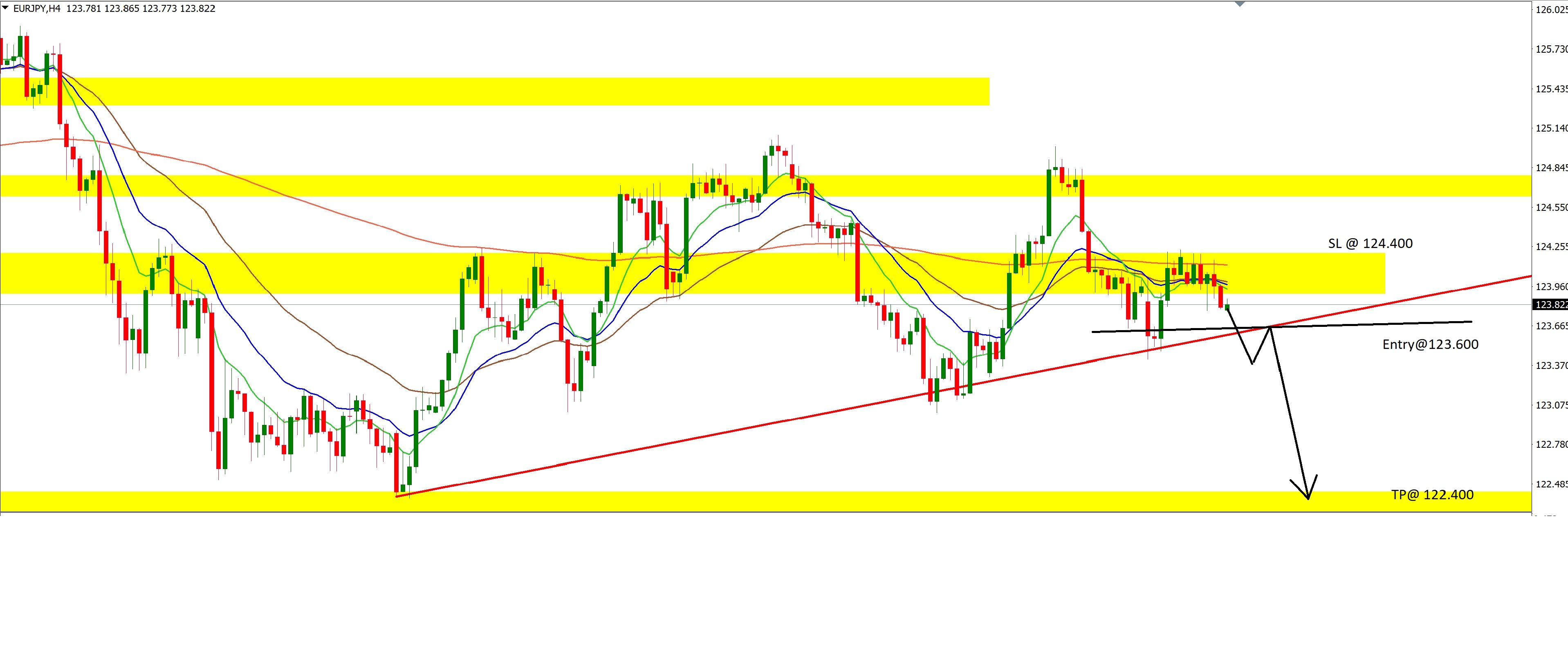 Propulsion Trade - Strong Euro, Weak JPY

Daily 8EMA Gap

Break Close Retest

Possible Naked Trade