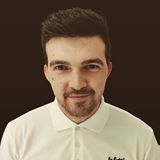 Continuation of breakout after BCR below Support line
Price has broken through the trend line indicating a change in direction. I think price will continue to the downside now as the USD currency weakens. I'm expecting price to rise in the short term to then continue down However, I will not be entering into a trade until there has been successful BCR on the Daily chart of the pink horizontal line (1.34253) indicated by the white arrow. Enter into the trade using the sniper criteria and continuation looking to the 1 and 4H TF for better entries. Take trade at own risk and after own due diligence. I expect this trade idea will not be setup for another week or so.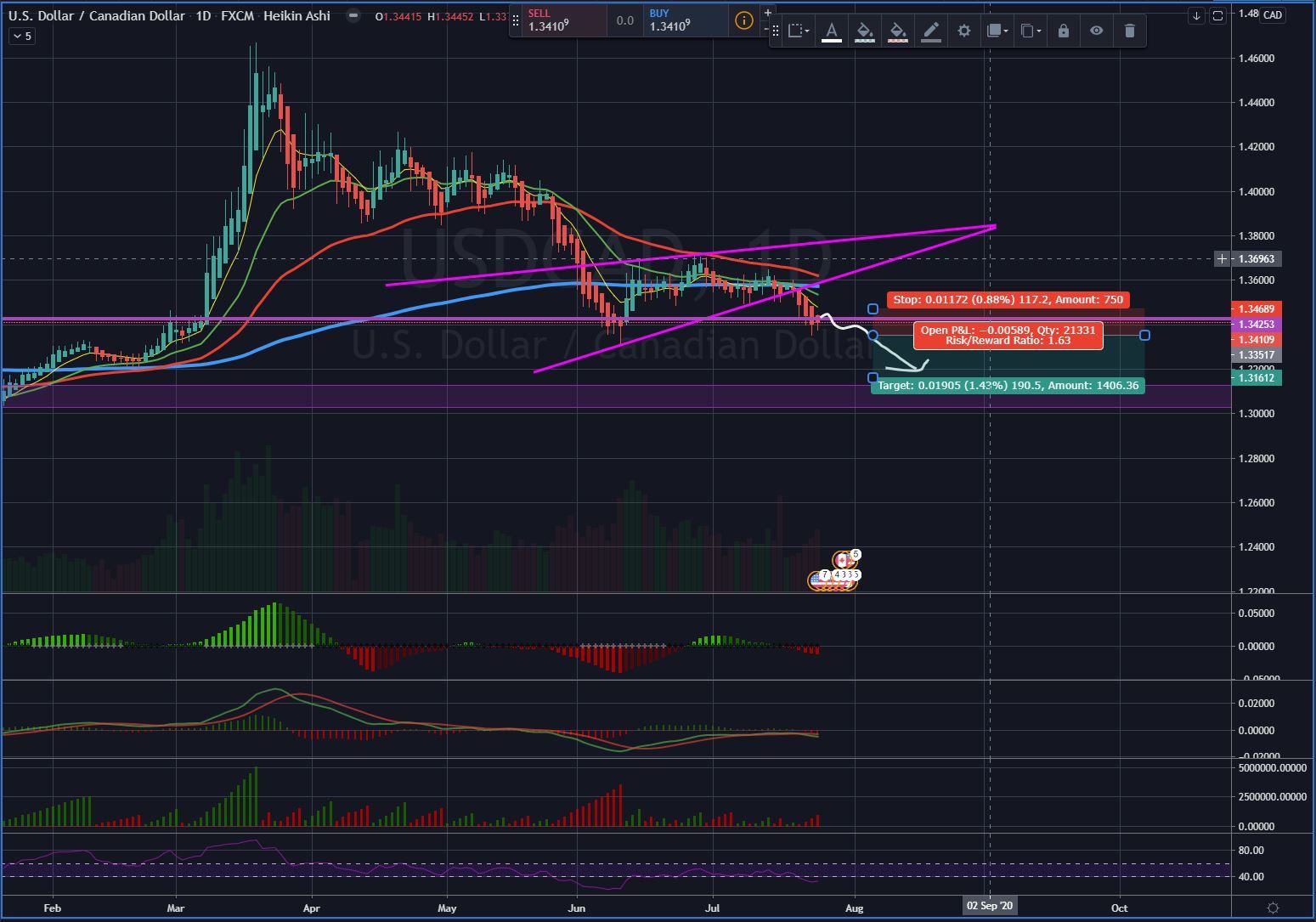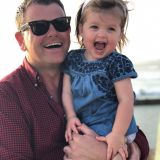 BTC Daily 8 EMA Gap Close Imminent !
criteria could be on side very shortly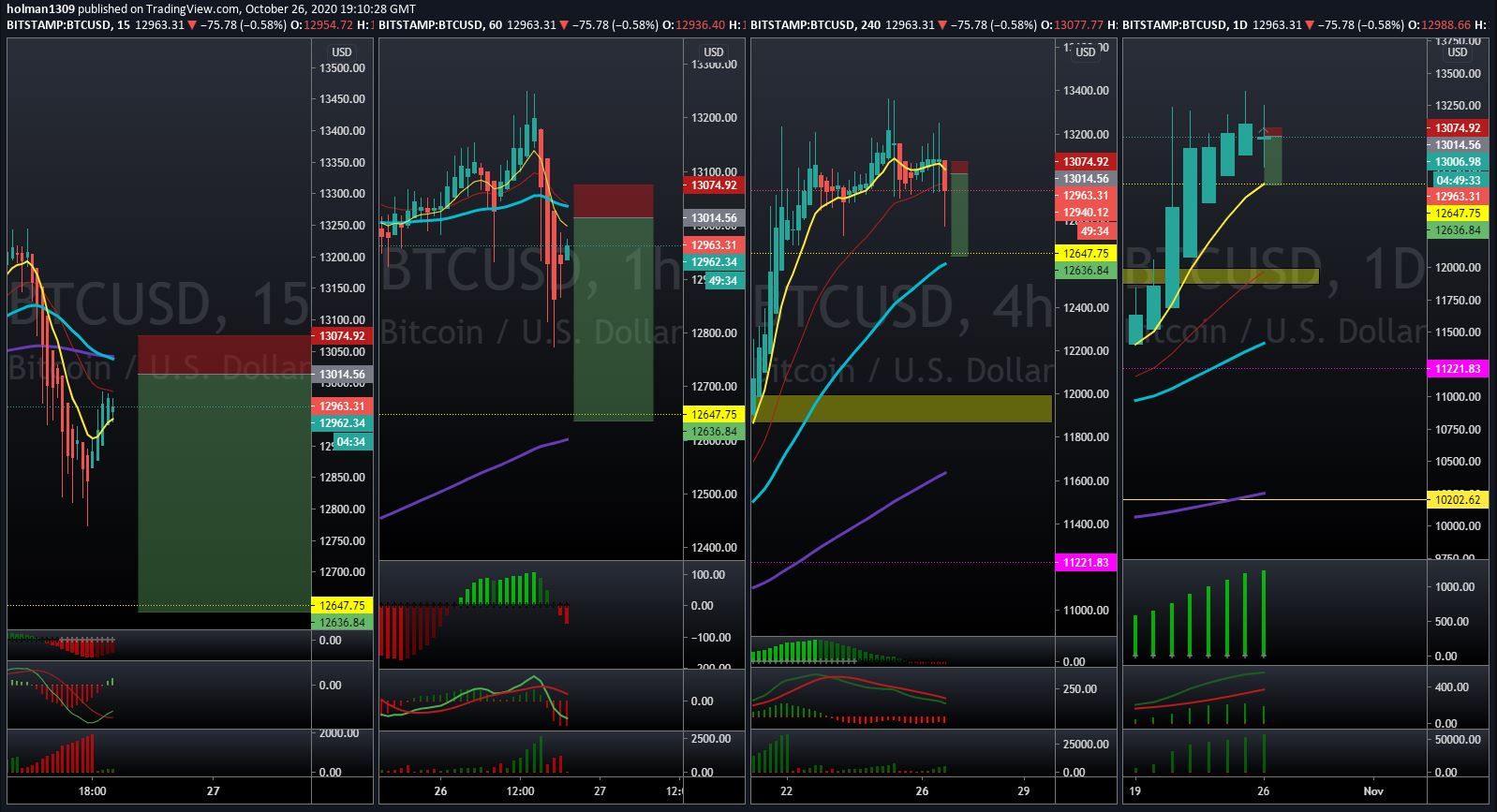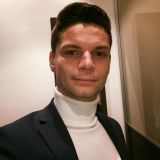 EURJPY short
- Rejection from the highest point of the bearish trend - Retesting 1H 50 ema and 200 ema - If price BCR the tripwire on the 15min tf, with 3 healthy bearish candles with lower lows then there is a nice POLR to the downside. I wil take the short then to the S&D around 123.169 - Stop above retest high Any comments are most welcome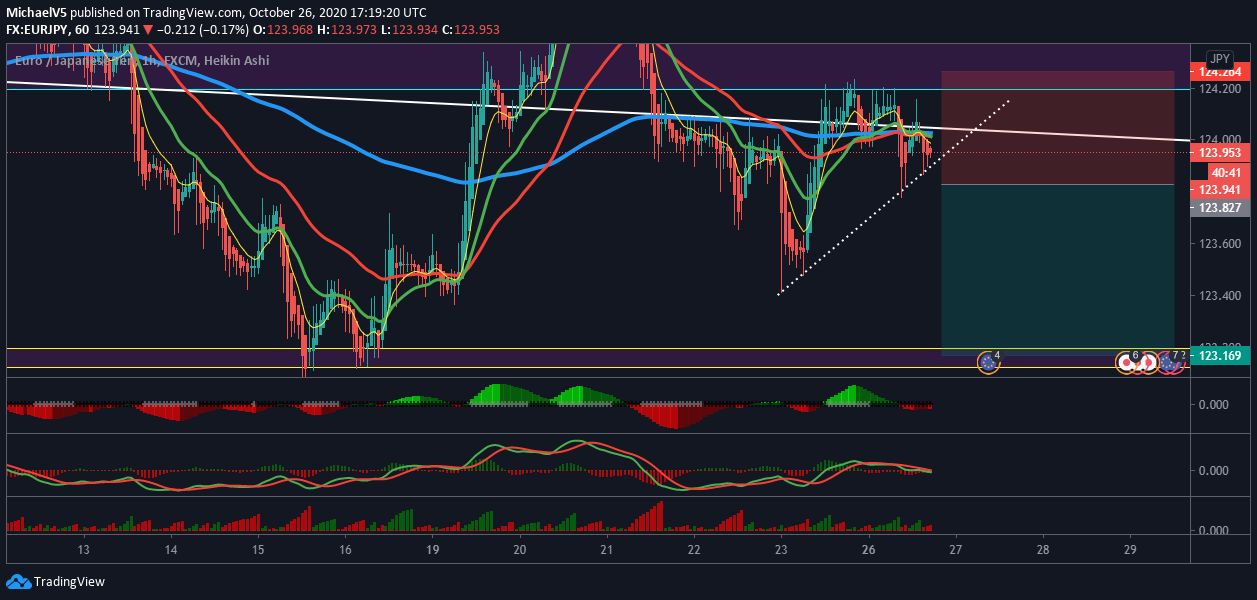 Continuation of breakout after BCR below Support line

BTC Daily 8 EMA Gap Close Imminent !

EURJPY short

Gold Short just for educational purposes