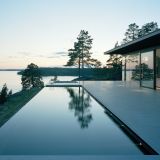 AUDCHF H4 SHORT Proprietary Momentum Strategy
Momentum Strategy; (Leading Indicator) using proprietary Strategy. Any questions or requests for Proprietary strategy please contact me per email. Anyones edge should be kept within specific parakeets of distribution, otherwise it would not be an edge. FACT!!! 1 lot unit cost/profit on this trade equals USD 1.02656. Appropriate; (Multiply or Divide) this to determine your Trade Lot size & risk. 208 Pips Potential Trade H&S & Inverse Cup & Handle serve as potential confirmation, Momentum however overrides all else. Have a good week.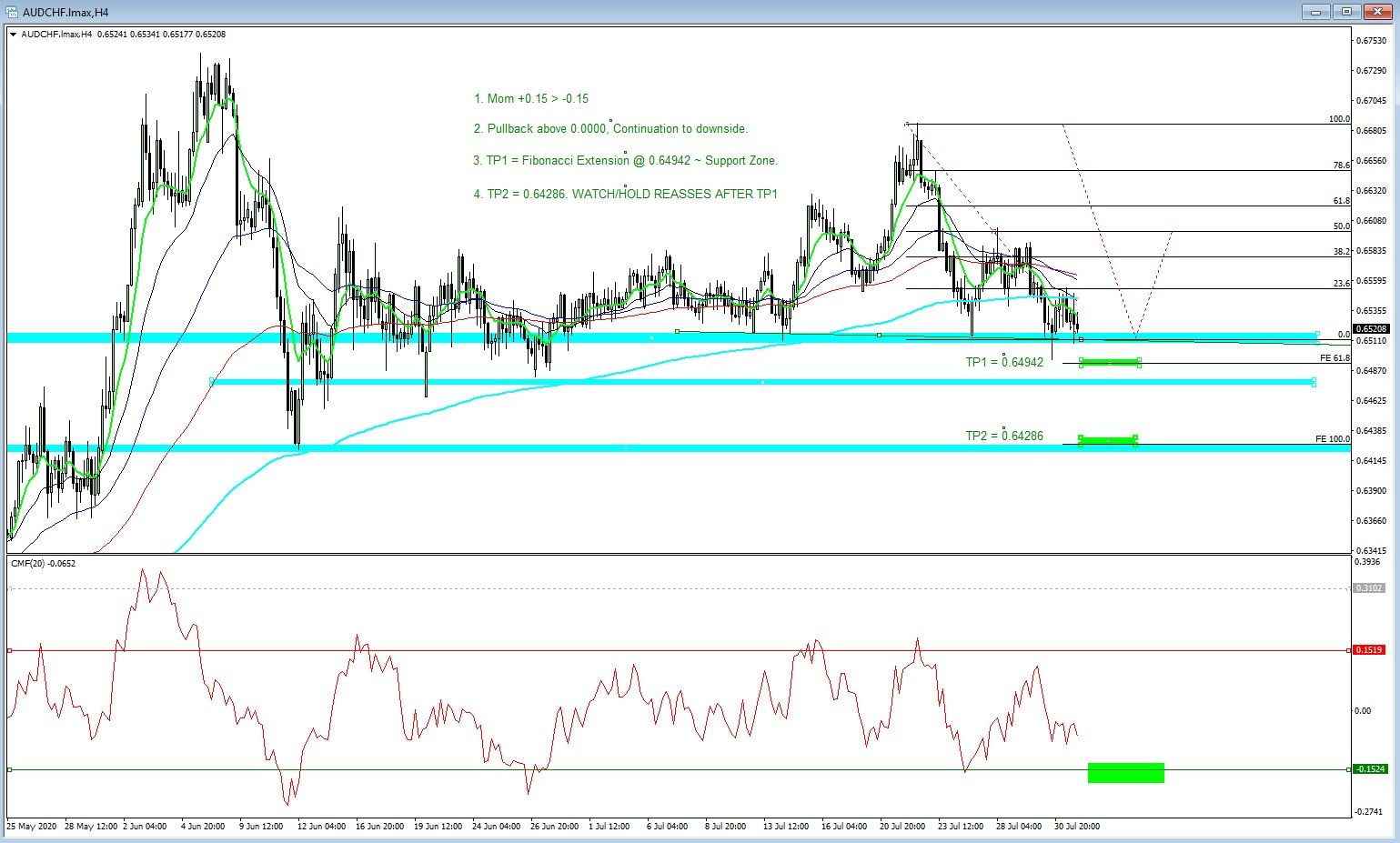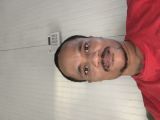 Renaldo holder
4 hours ago
Break Close Retest
Wait for Break close and retest of the trendline for confirmation to the down side. EJ has failed to break above the 50% pullback of the previous momentum downward. Also this level corresponds to a major daily resistance. With market sentiment in risk off mood, the bias is there to the downside to the TP of 122.400. Nice risk to reward ratio. Good luck guys.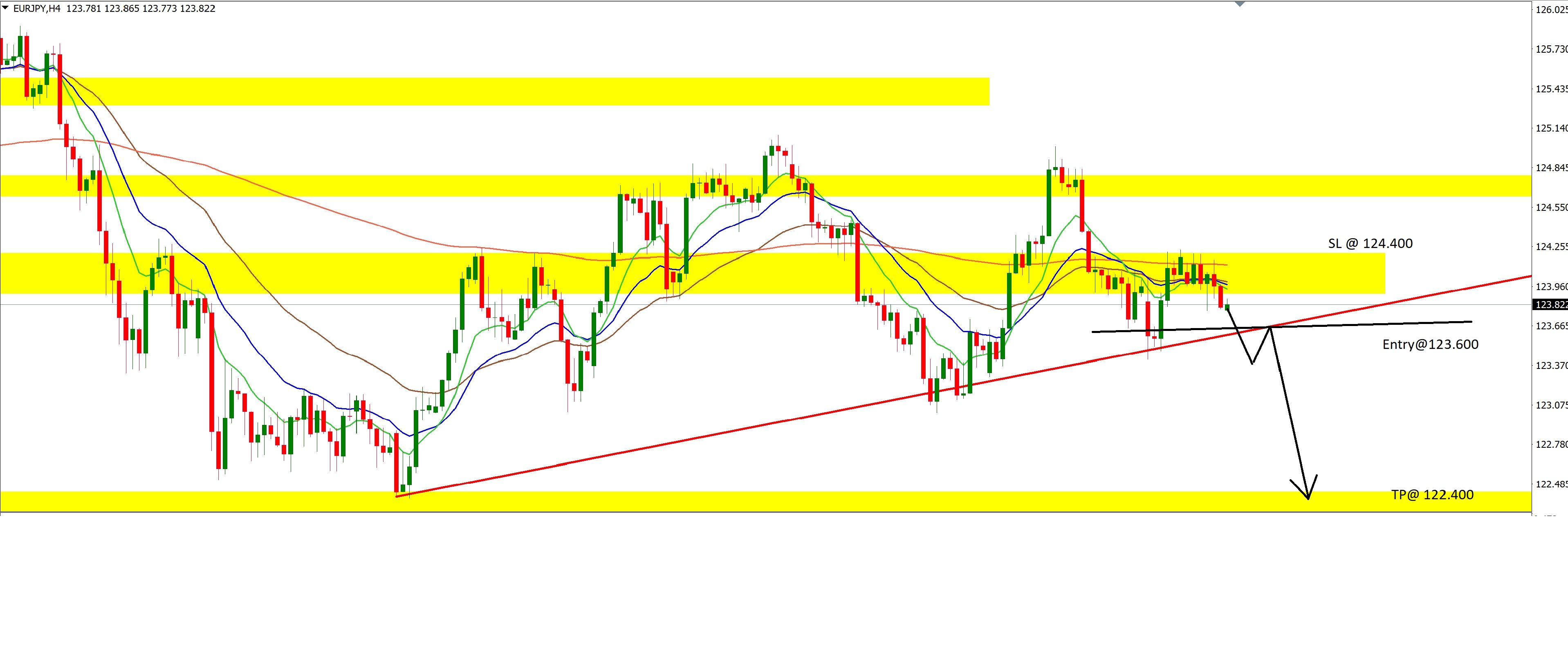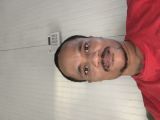 Renaldo holder
5 hours ago
Possible Naked Trade
See the instructions on the chart. Nice risk to reward ratio. MArket sentiment risk off should support this trade in term of directional bias. There is a TP2 @ 112.200 if TP1 is hit, I will be placing my SL at TP 1. Good luck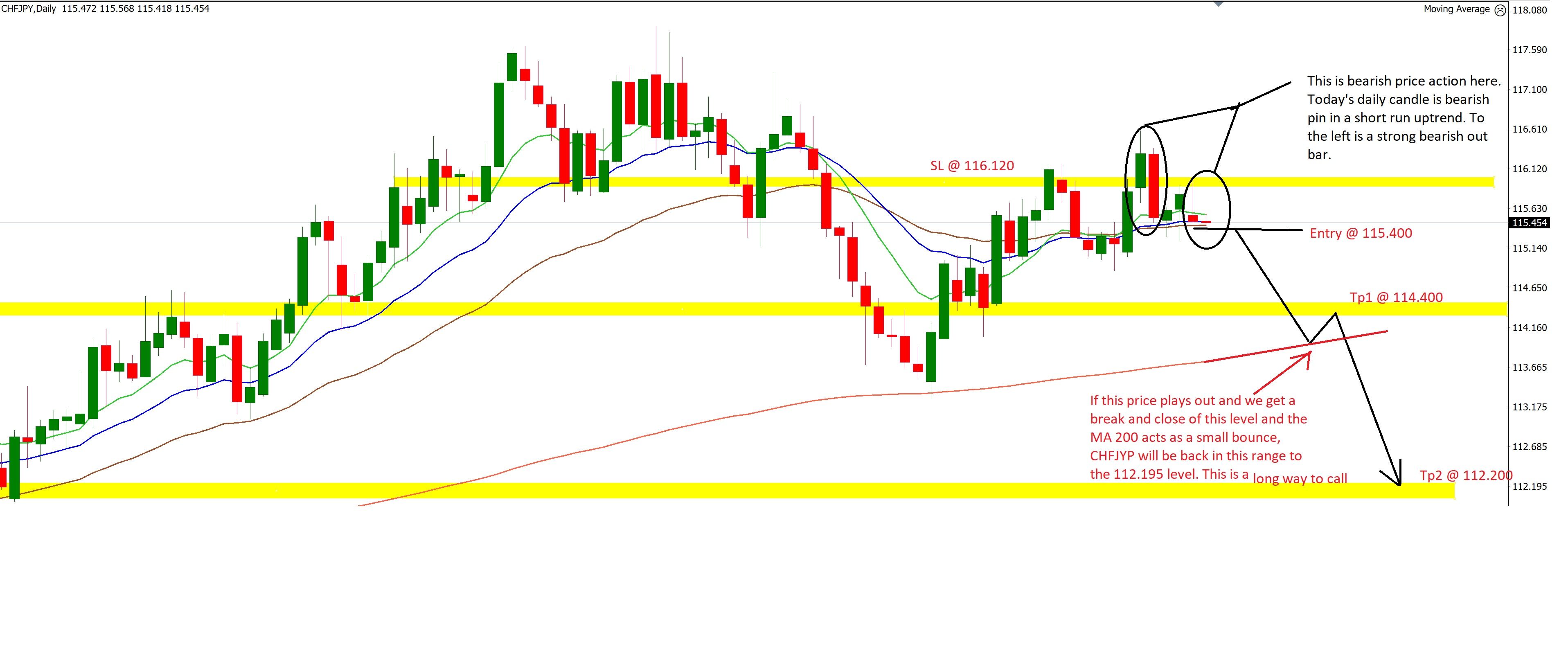 AUDCHF H4 SHORT Proprietary Momentum Strategy

Break Close Retest

Possible Naked Trade

Naked Setup