SGDJPY - Weekly Range Trade (+ve Swap)
Something a little different to my usual trading style so feedback/comments/ideas are most welcome. This trade will not be ready for at least another week so I will simply be watching this week to see how it plays out. SGD/JPY has been trading within this range for a number of years now. Since rejecting the floor of the range at the bottom of the CV wave there has been a BCR of the weekly S&D zone and it is now showing signs of continuation. My entry criteria for this trade will be a full 4h BCR of the intraday S&D zone that price is currently trading within. If this occurs then it will also coincide with a BCR of the daily 200EMA as well as a BC of the weekly 50EMA. Sniper is already onside on the weekly & daily TF. If taken then I anticipate to potentially hold the trade for a few months, however due to this pair having a moderately positive swap rate at my broker this is not a problem. Don't follow blindly and ALWAYS trade safe!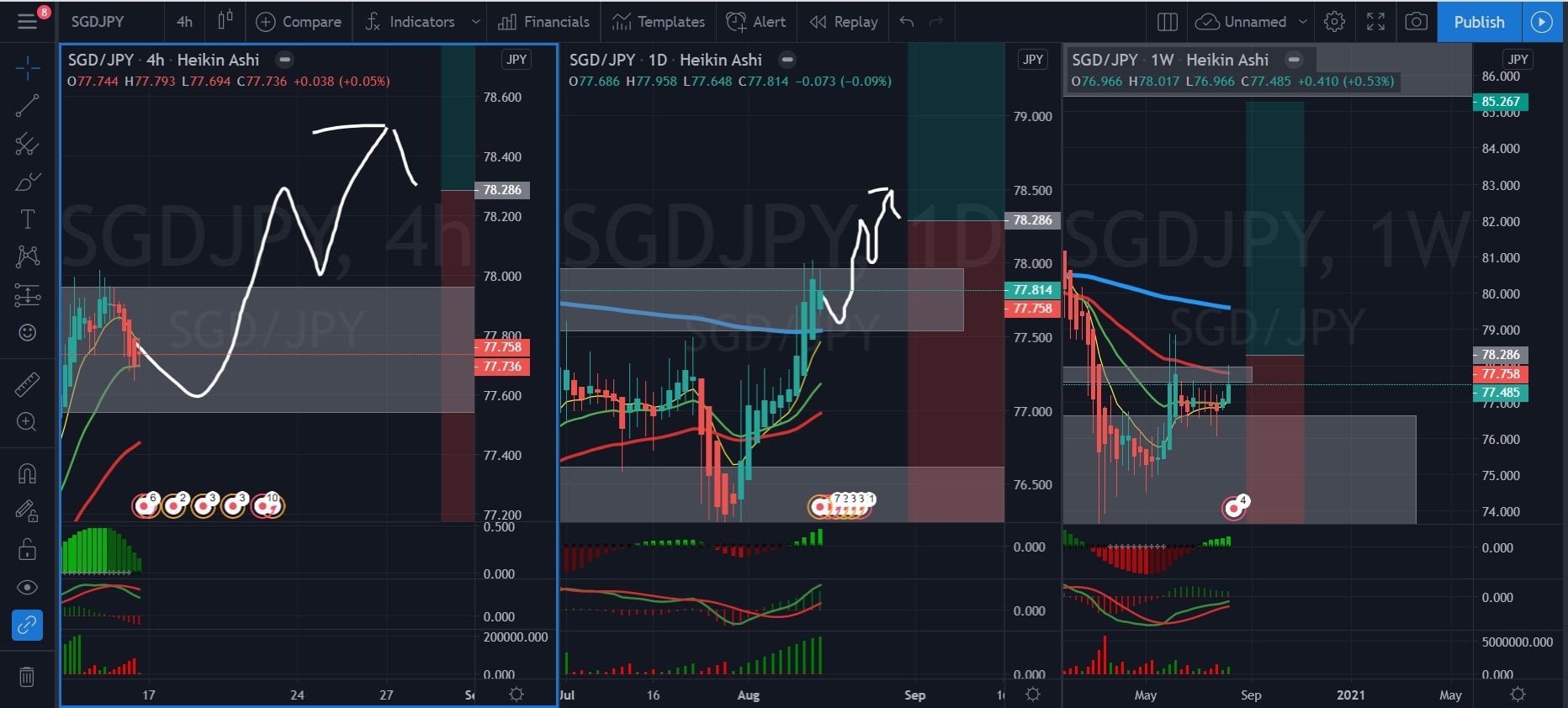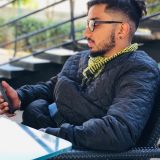 Propulsion Trade - Stronger USD than the Swiss
Propulsion Trade USD looks stronger than Swiss at the moment Decent levels at the 0% and 50% Moving averages nicely fanning out upwards on the 1h and 4h TF. A perfect 2XATR pullback Great RR, a 51 pip Tp and a 32 pip SL Looks good to me, even though there were better levels, the levels were adjusted to come close to a 2XATR pullback. Do not trade blindly if it doesn't meet your trading strategy/rules. Comments/suggestions/criticism welcome.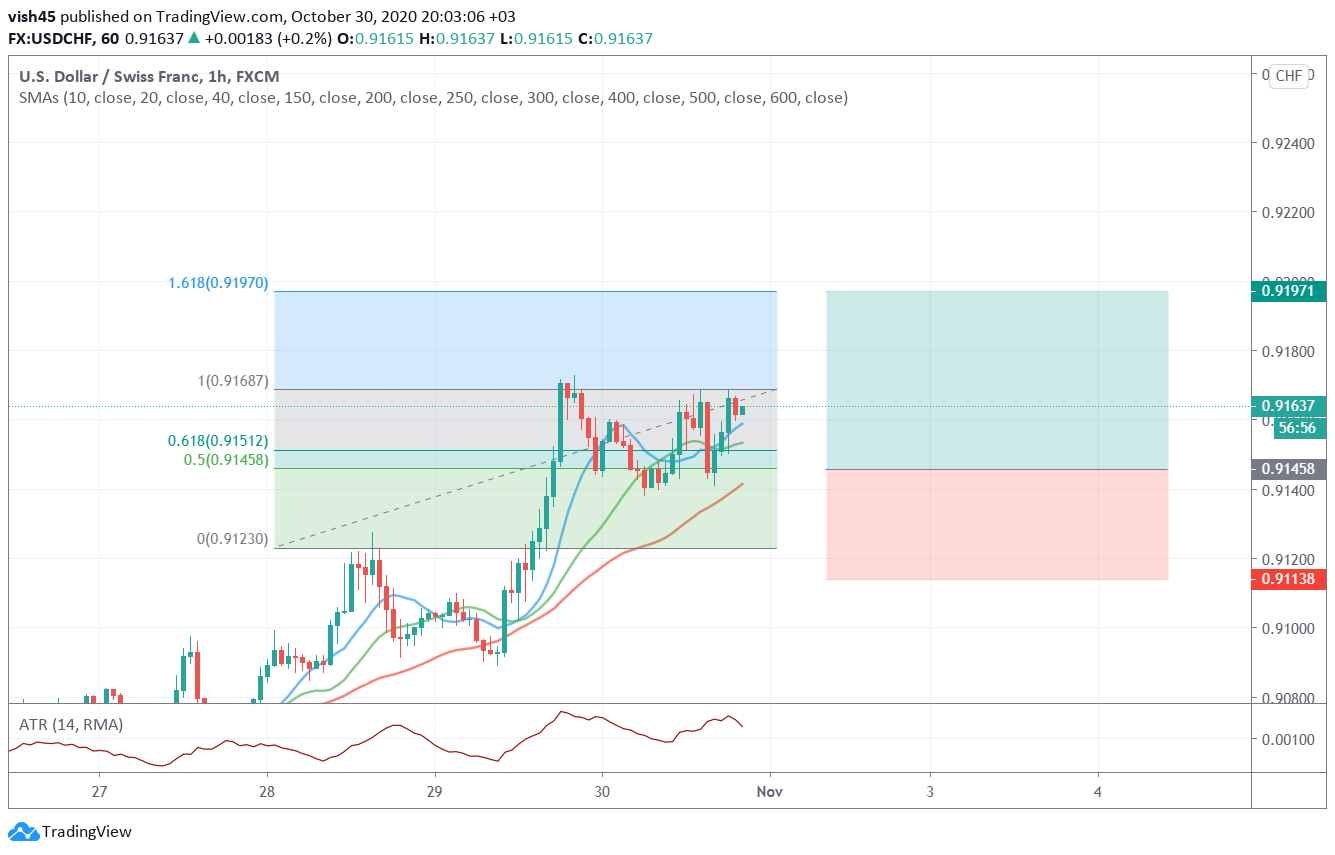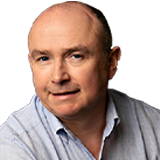 Andrew Lockwood
14 hours ago
Naked Trade set up!
May not trade today, buta good set up for educational purposes. Set pending buy limit order 5 pips ...view more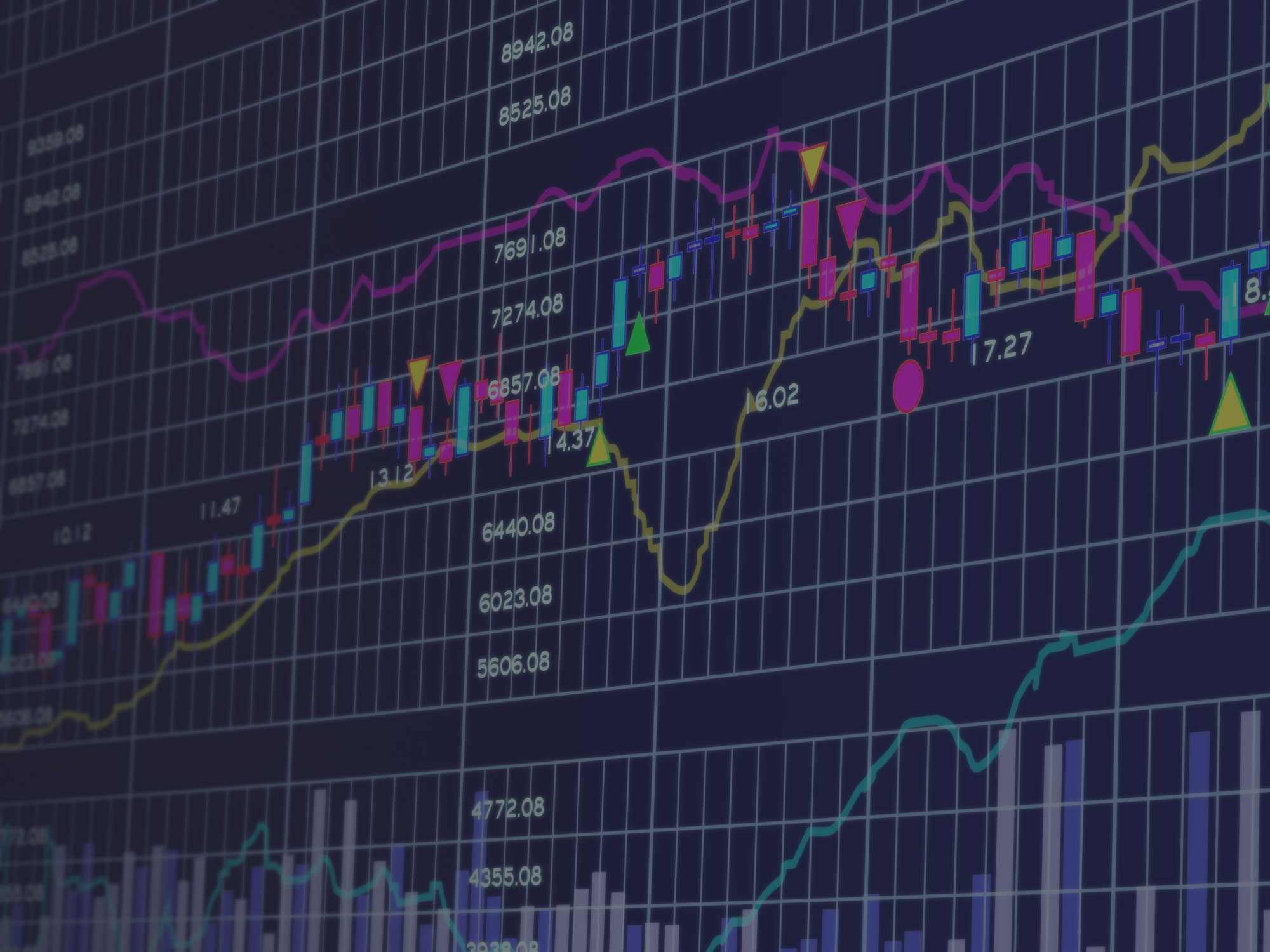 SGDJPY - Weekly Range Trade (+ve Swap)

Propulsion Trade - Stronger USD than the Swiss

Naked Trade set up!

Trend Continuation - comments please