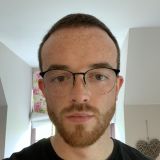 EUR/TRY Weekly 8EMA Gap close
Looking to take a short in the above pair. Weekly 8EMA gap close trade. - 4H BCR of the 50 EMA - 1H BCR of the 50 & 200 EMA - also a death cross forming on the one hour. - POLR onside TP just before 4H200/Weekly 8EMA gap close, SL above retest highs. Risk/Reward - 2/1 *** Wait for market open, 3 bearish candles in 4H chart to show continuation and the sniper system to come onside on 2 time frames.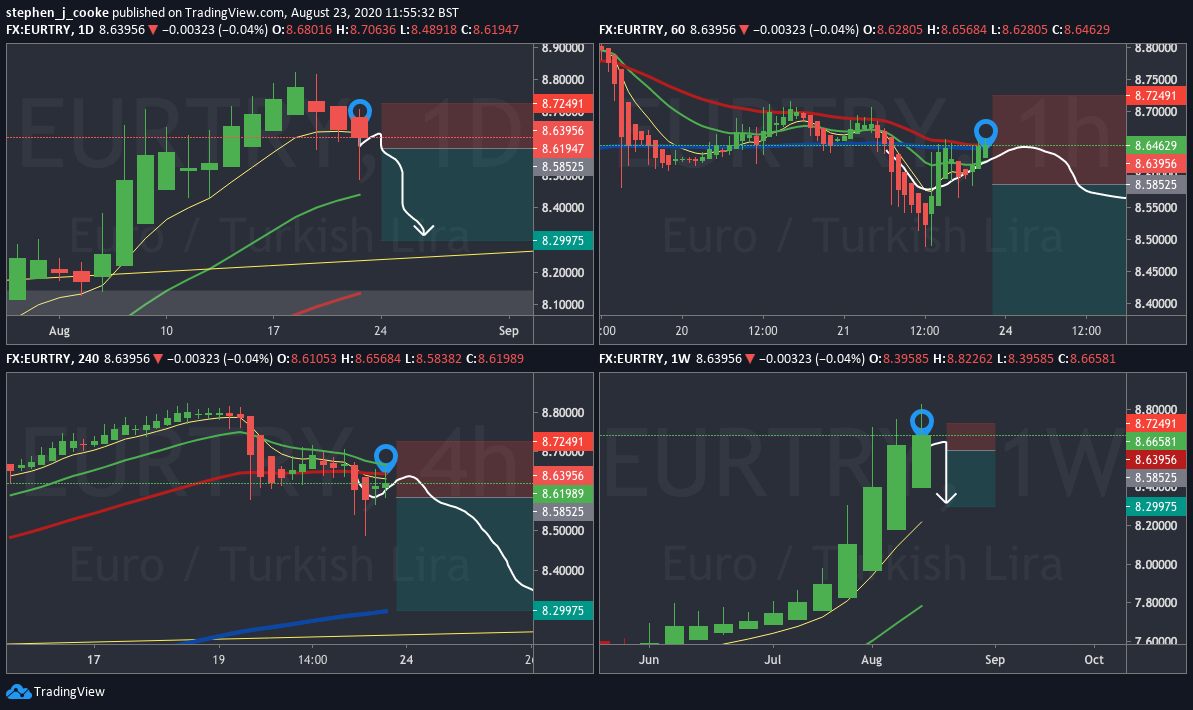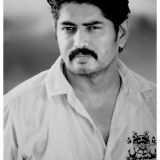 Mohamed Jailani
3 minutes ago
AUD weak. USD strong. Trend continuation
Wait for the retest of 200 EMA & S&D zone on 15min. Wait for 3 continuation red candles with momentum and take the trade. RR ratio 1.6 i risk 0.5% Trade safe. Don't follow blindly.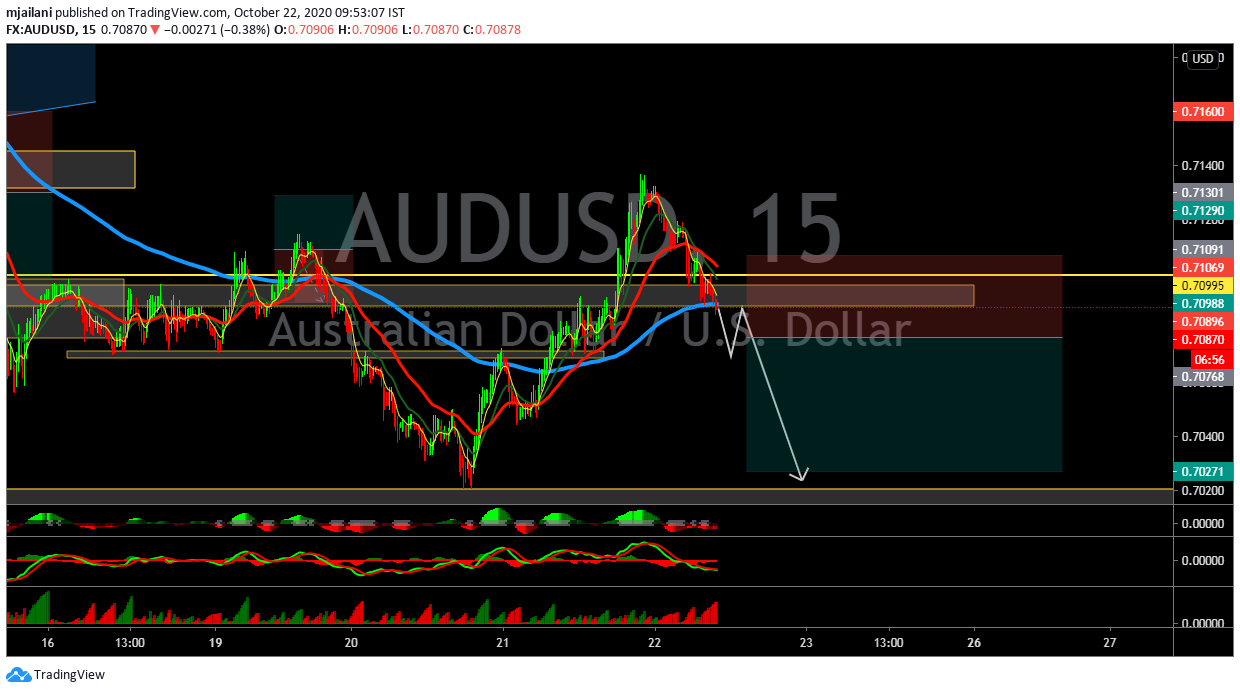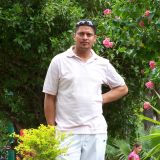 EURAUD Short
Daily gap trade idea. Waiting for a break and close beneath the 50 EMA on the 15 min Chart.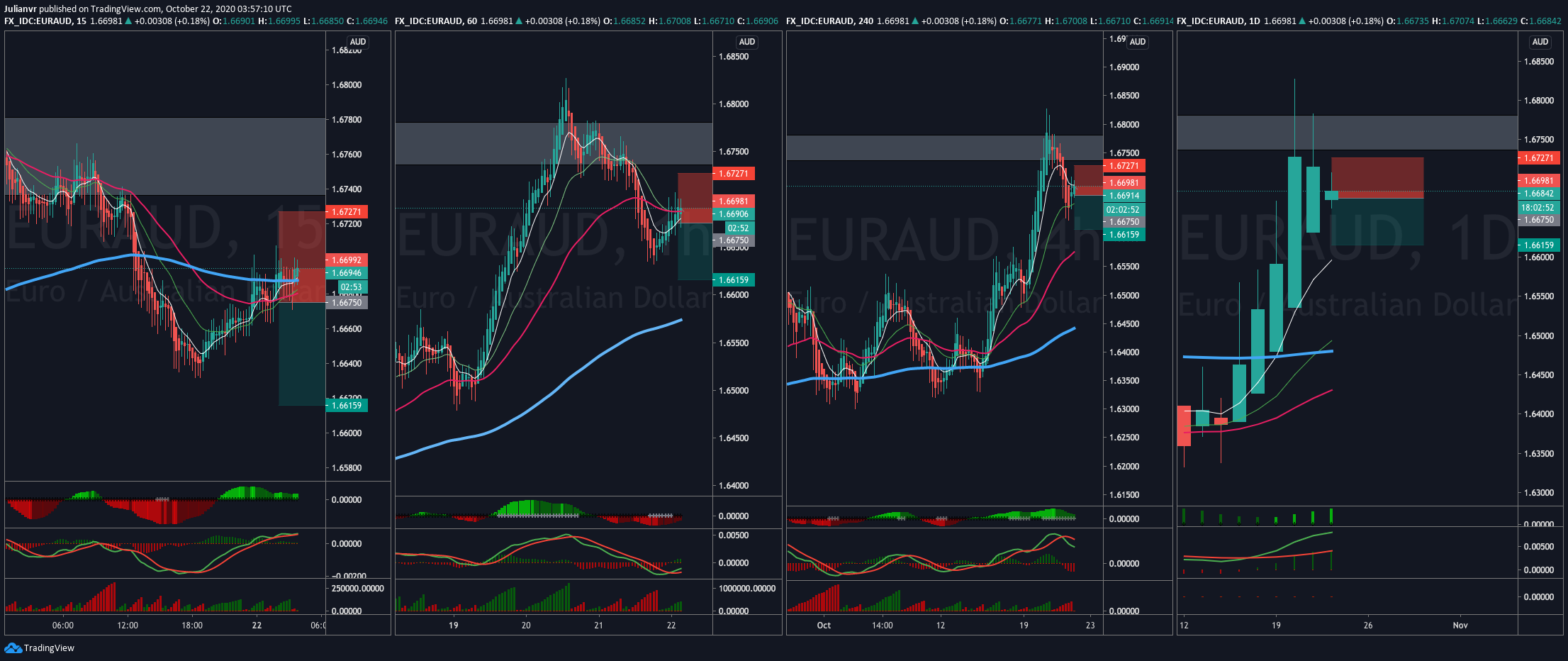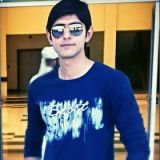 8EMA Daily Gap close
4Hr TF: Price above 8EMA 1Hr TF: BCR of 50EMA in progress. Wait for it to be complete 15min TF: Wait for BCR of 50EMA + 3 Continuation candles + Sniper criteria Please note: Daily Gap closes require patience, do not take any short cuts and let the criteria come on side. Risk accordingly, trade safe. Good luck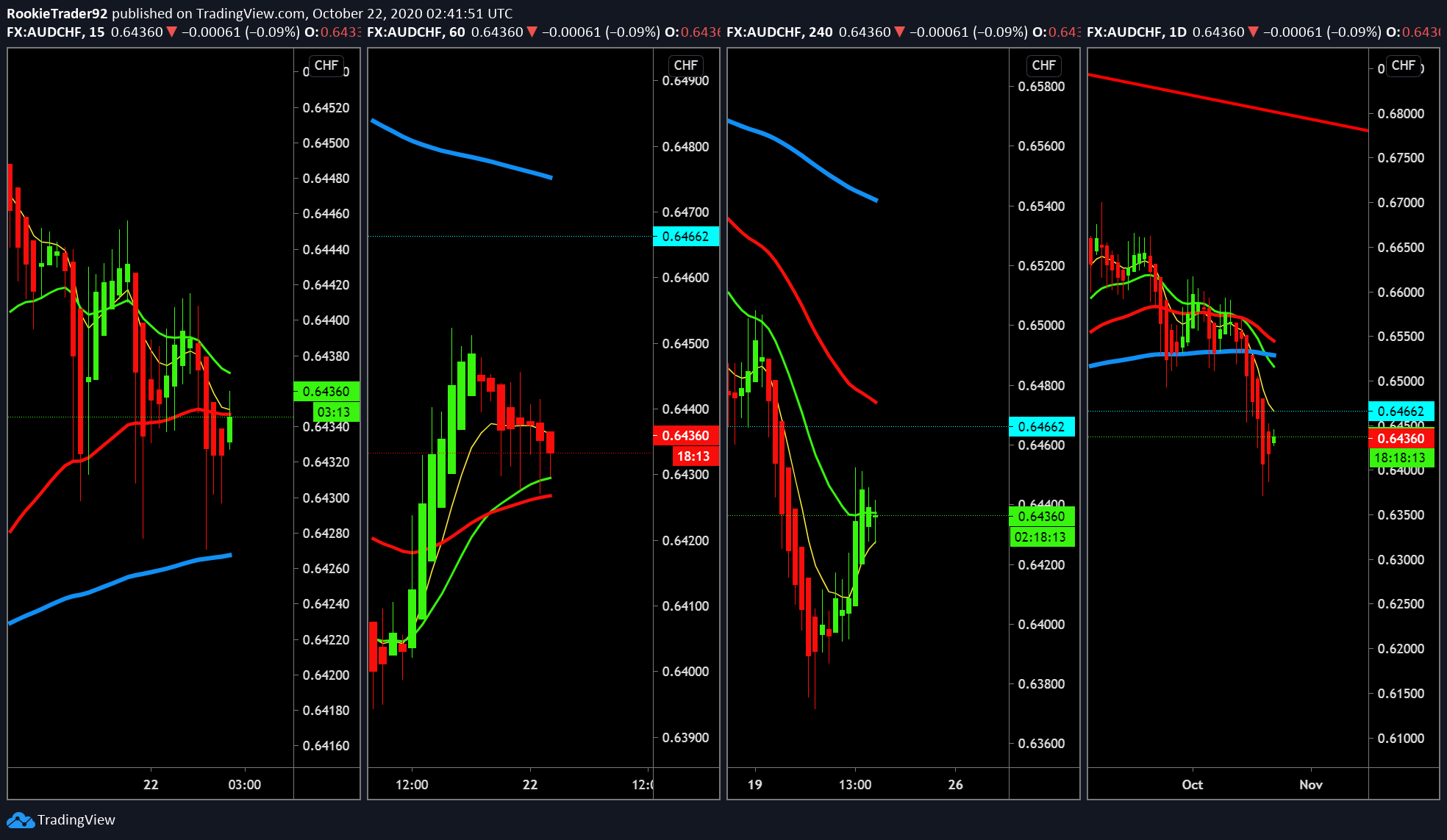 EUR/TRY Weekly 8EMA Gap close

AUD weak. USD strong. Trend continuation

EURAUD Short

8EMA Daily Gap close