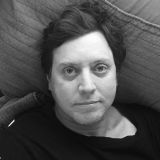 Gap Closing for Long Range Aussie GOLD on H4
GAP WATCH FOR XAUAUD LONG H4 E,2720 SL,2680 TP1,2780 TP2,2930 Aussie Gold in an Upward Trend. Looking for a close of gap testing the lower trend line of the range under the 200 EMA on the H4 Chart of around 2665 and confimation of continuation with BCR above 2720 ot enter for a target TP1 of 2780 (about 6000 pips) After TP1 Bring stops to brake even then to TP1 after continuation above the center of trend range line to target TP2 at 2875 or open to 2930 as at the higher of the trend range. With SL at around 2720 or under lower retest of the 2720 range line ---Plan B--- Possible Short:- IF BCR under the trend line and 50 EMA on the daily chart expect a short continuation to the 2539-2600 range. TP1 target of 2610 (about 4900 pips) again bringing stops to levels along the way. and TP2 at 2540 or a possible BCR of the 200 EMA on the daily to target 2390. with stops behind the lower trend highs. This is a Market Analysis for observation ONLY any trades entered are done at Your own risk. Know what your risks are before entering ANY TRADE.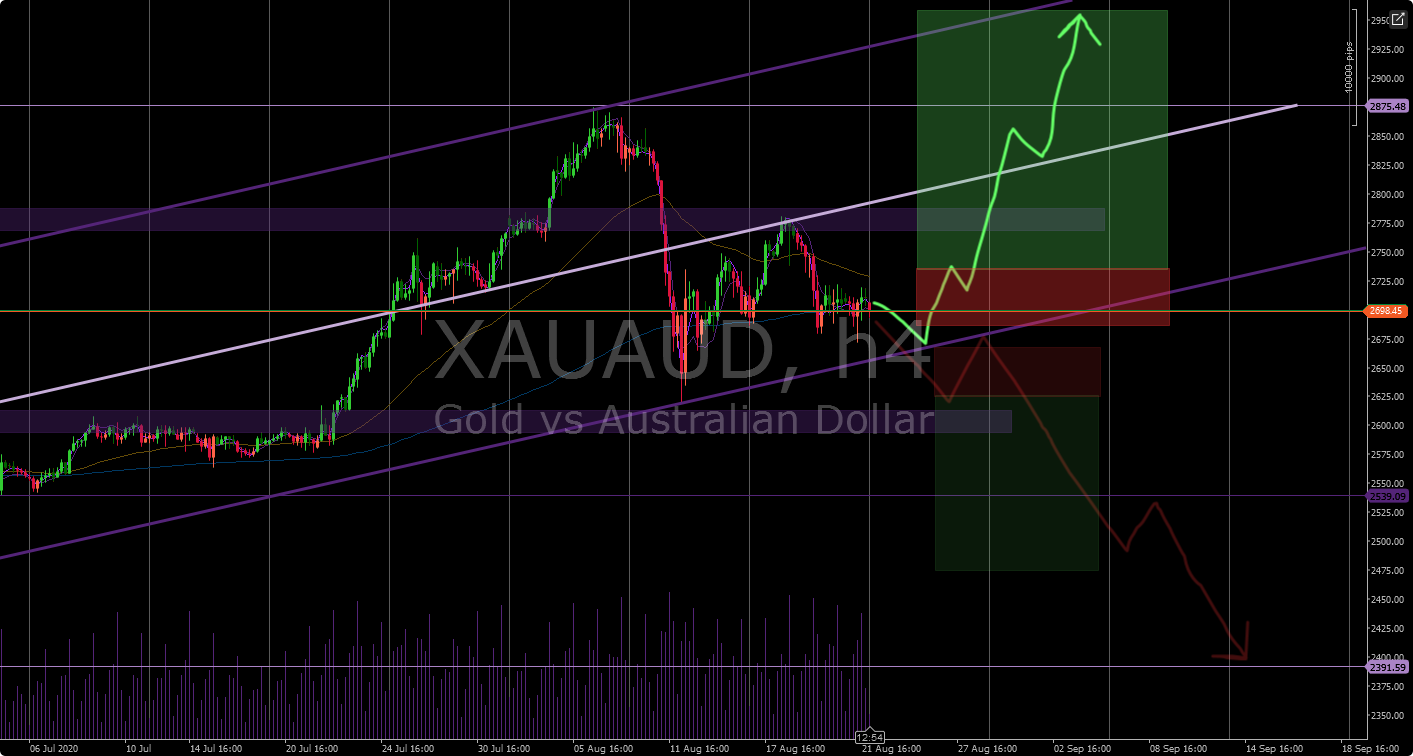 NAS 100 scaling in opportunity to the 1 month 8ema
Scaling in opportunity to close the monthly gap. Breaks and closes 200ema means price will be heading south. Fundamentals onside. Any positive or negative feedback welcomed 😎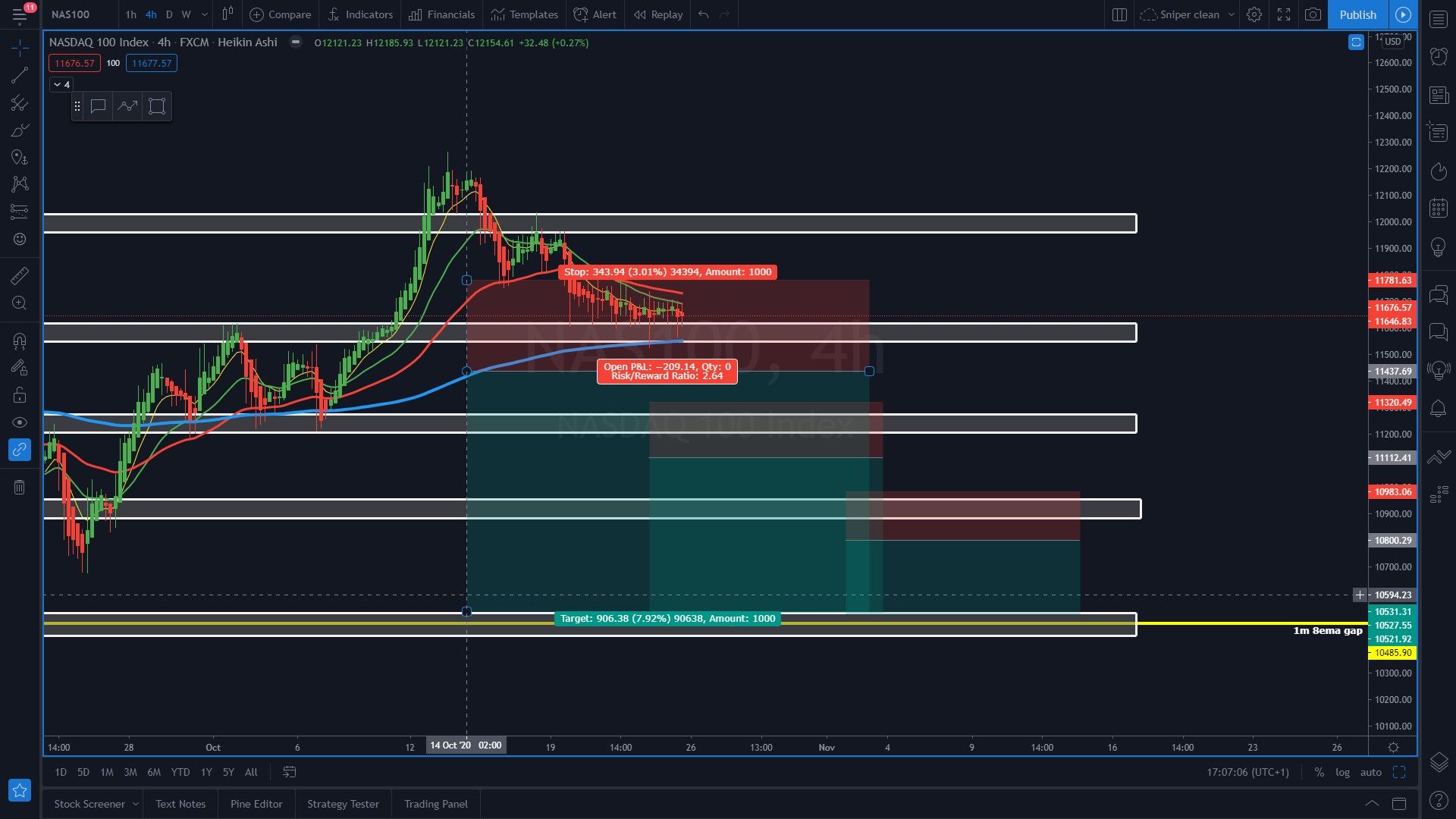 Precision Sniper idea
Break close and retest below the 200EMA on 1 Hour. Confirmed on 4 Hour and on a downtrend on the daily. Looks to me like price is retracing the upswing we had a couple of days back on the news that Brexit might just happen with a deal in November. Im looking at the TP target of 1.16860, which is the same entry we had a couple days ago on the Naked Trade strategy indication. What do you think?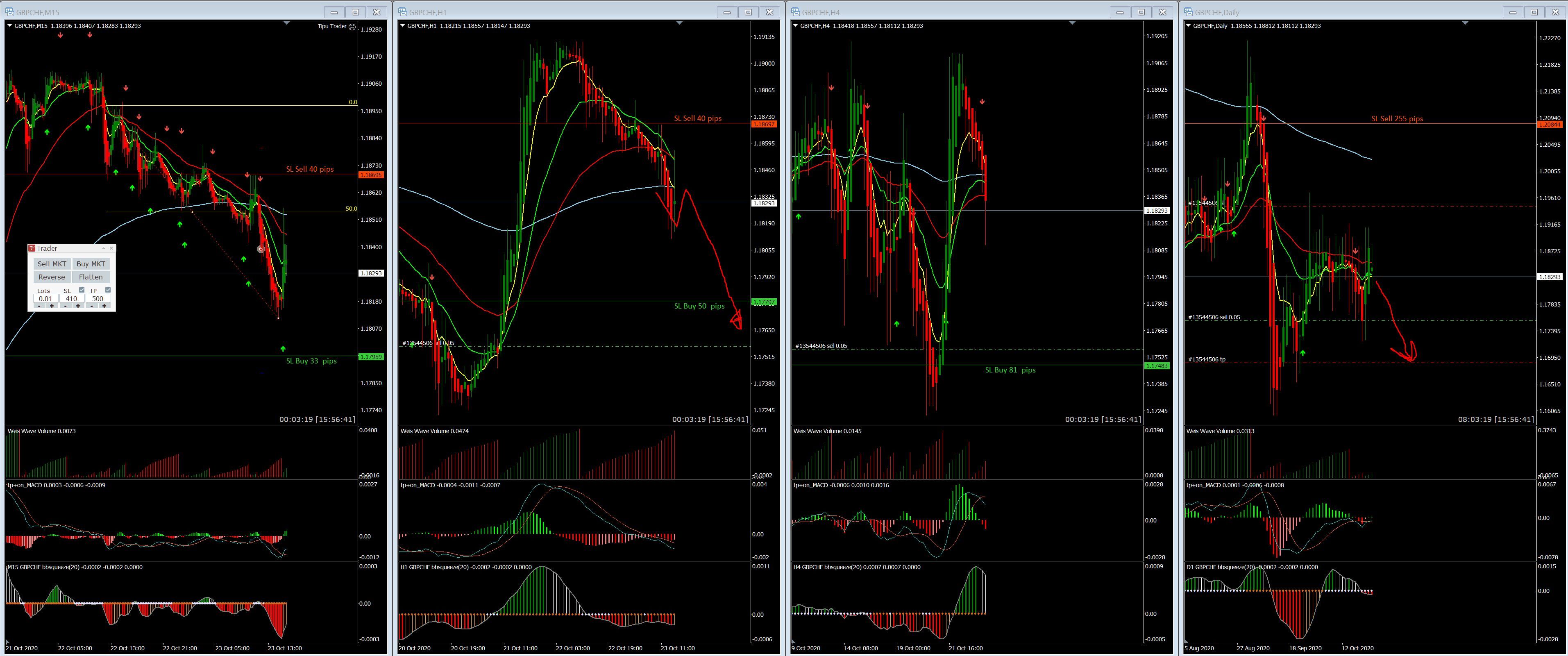 Gap Closing for Long Range Aussie GOLD on H4

NAS 100 scaling in opportunity to the 1 month 8ema

Precision Sniper idea

NZDCHF SHORT