SHORT EURUSD - BEARISH BIAS
EUR - BEARISH 1️⃣ Investors expect the Fed to shift to targeting average inflation , which would provide it with more flexibility to let inflation run above target as the central bank retains an ultra-easy monetary policy stance to support the US economy. 2️⃣ Investors remained cautious ahead of a key speech by Federal Reserve Chairman Jerome Powell at the annual Jackson Hole retreat on Thursday. USD - BULLISH 1️⃣ Investors turned their focus to Federal Reserve's annual Jackson Hole Symposium. Fed Chair Powell is due to speak on Thursday and is expected to provide further clues on Fed's next monetary policy steps and outlook for the US economy. 2️⃣ Upbeat US Durable Goods Orders beating expectations, up by 11.2% in July. ===== TECHNICAL ===== - We shorting this pair on SBR level + SMA100 area + Pivot point level. - EURUSD in bearish zone. ===== RISK TO THIS TRADE ===== - This trade will hit stop loss if Powell delivers dovish tone in Jackson Hole speech.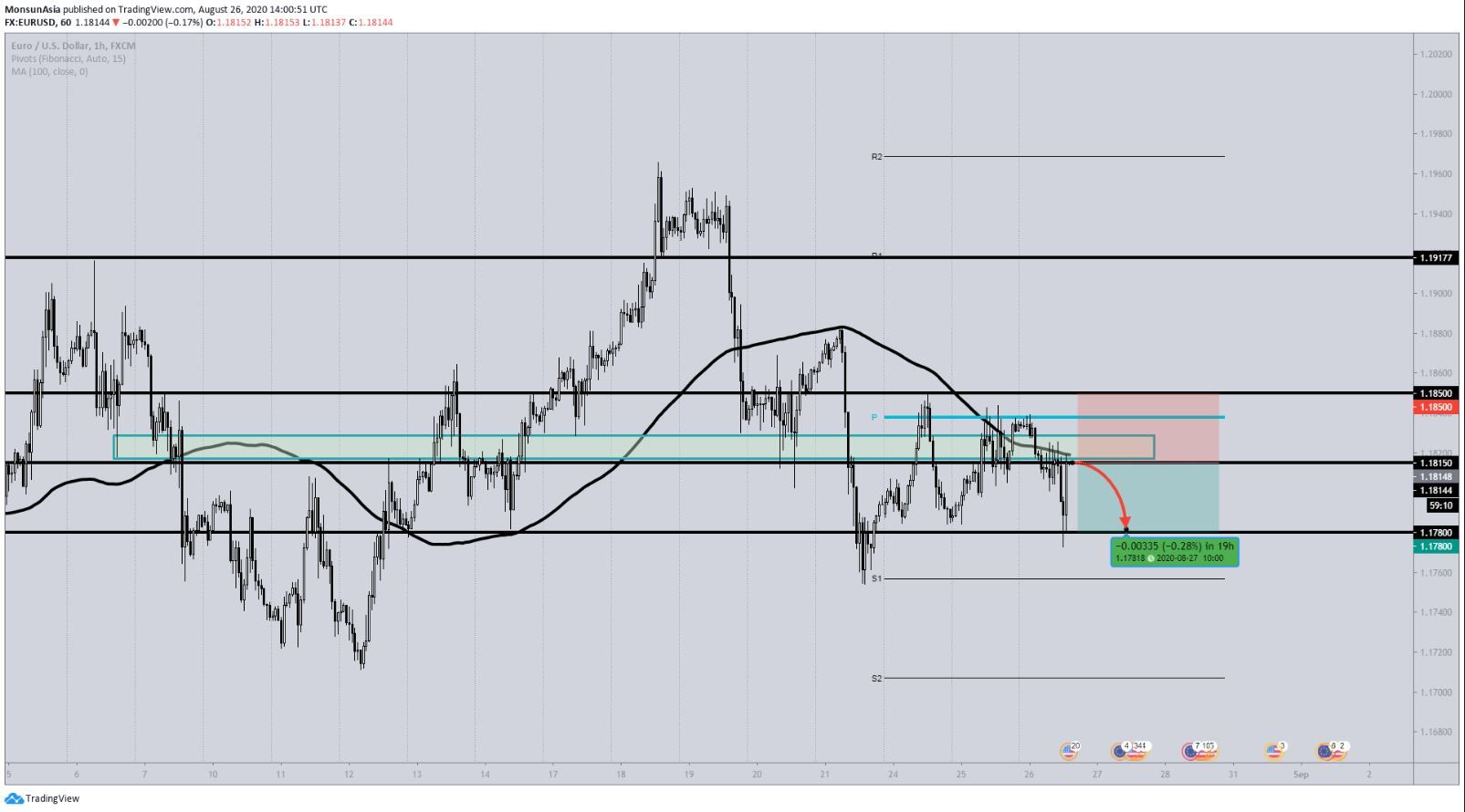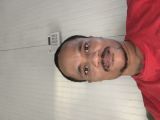 Renaldo holder
4 hours ago
Break Close Retest
Wait for Break close and retest of the trendline for confirmation to the down side. EJ has failed to break above the 50% pullback of the previous momentum downward. Also this level corresponds to a major daily resistance. With market sentiment in risk off mood, the bias is there to the downside to the TP of 122.400. Nice risk to reward ratio. Good luck guys.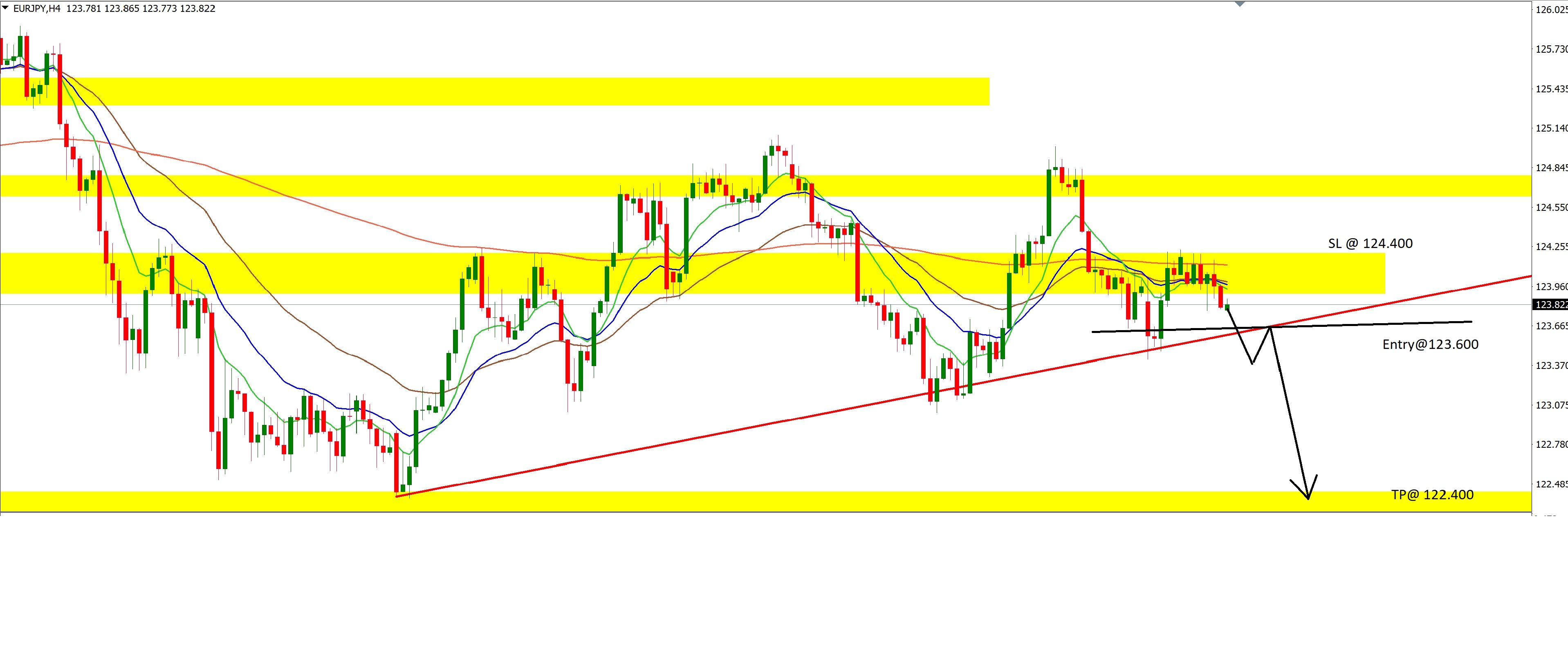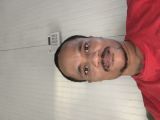 Renaldo holder
5 hours ago
Possible Naked Trade
See the instructions on the chart. Nice risk to reward ratio. MArket sentiment risk off should support this trade in term of directional bias. There is a TP2 @ 112.200 if TP1 is hit, I will be placing my SL at TP 1. Good luck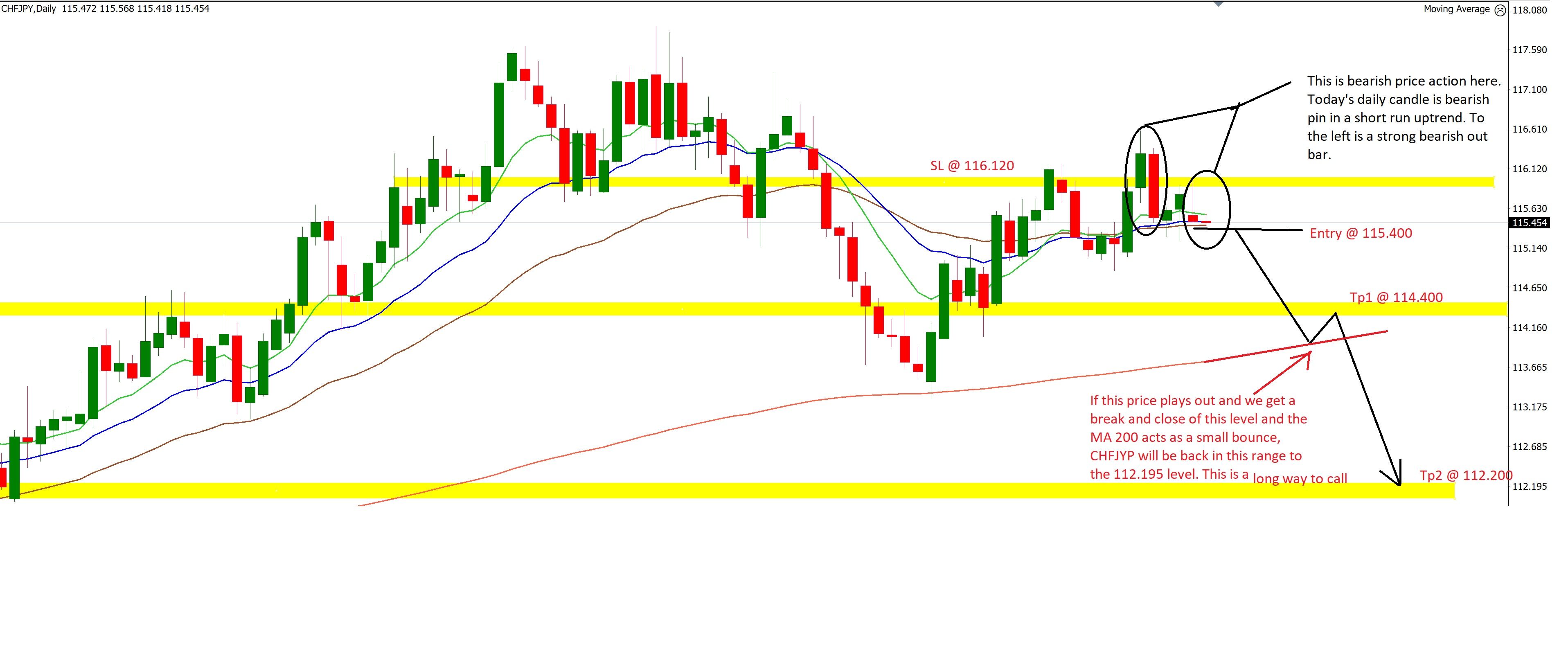 SHORT EURUSD - BEARISH BIAS

Break Close Retest

Possible Naked Trade

Naked Setup