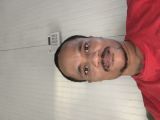 Renaldo holder
243 days ago
50% pullback trend continuation
2 x ATR pullback under previous resisitance into fan out moving averages.. Brexity and UK havent come to agreement. I believe we can get more weaken on the UK. A nice risk to reward ratio. Good luck guys.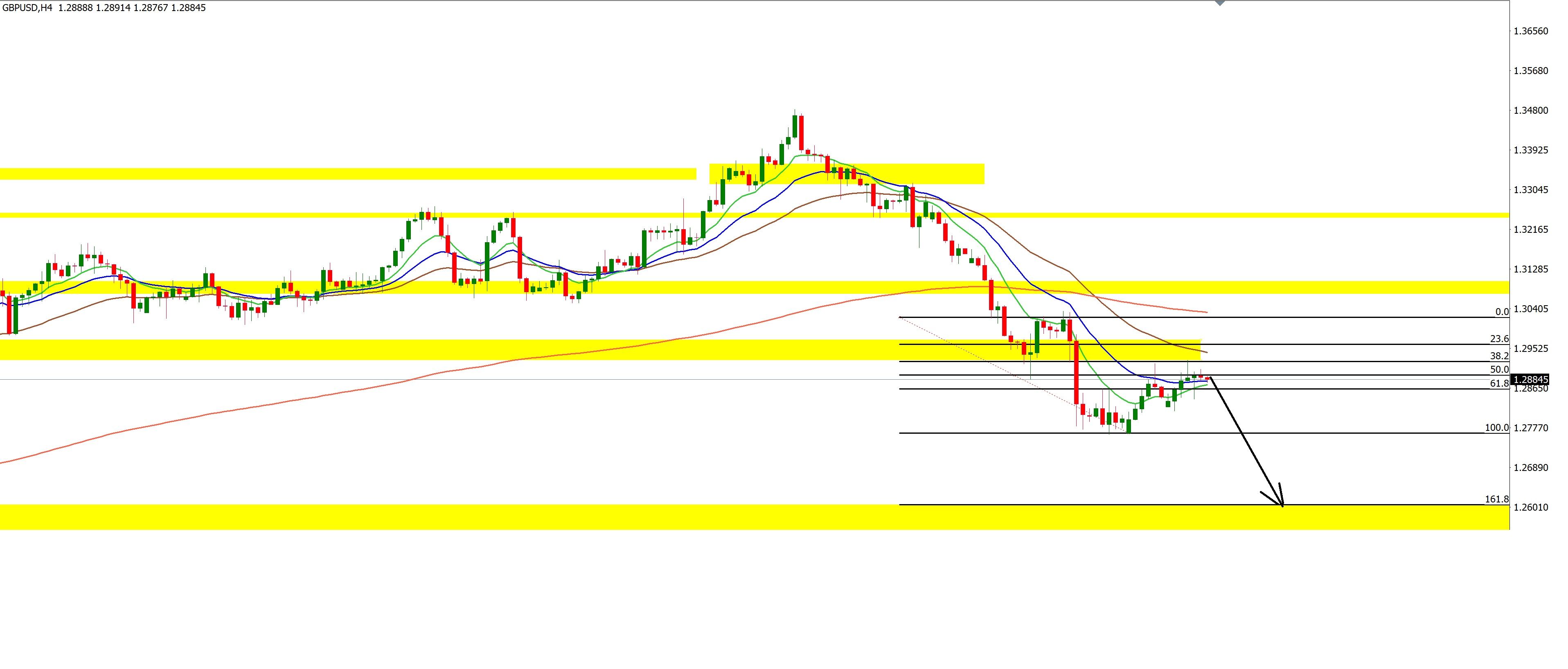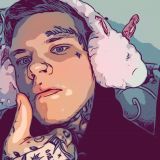 End of the week 30 pipper
EURCHF we have sucessfully broken above, closed and retested perfectly our Supply and demandzone, looking to get in on the 2nd possible retest to take EUR higher. Criteria: - Buy limit order placed on the 1st bullish candle that caused the 1 hour to contract. - You can also wait for a retest of a smaller 5m supply and demand zone, however we have been pretty much straight up and down so this might be tough. RR: 3 Risk 0.5% Good luck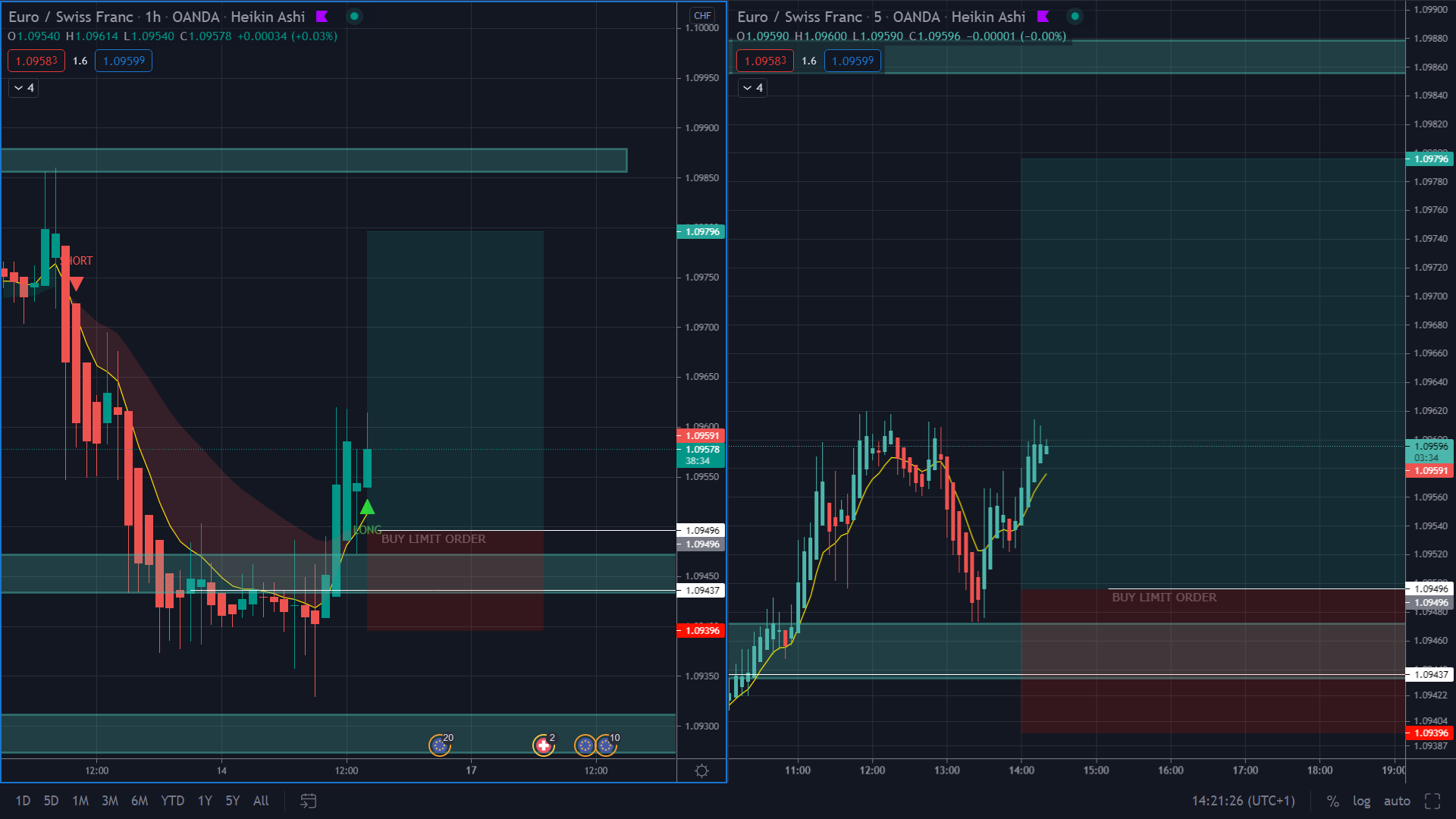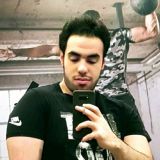 FOLLOW THE TREND
As we see the price on up trend on 4H and 1H chart so we wait for the price to pull back and touch the moving averages on 15mins chart and place buy stop on highest price before pullback and we Please note : if the price close below 50ema on 15mins chart we cancel the position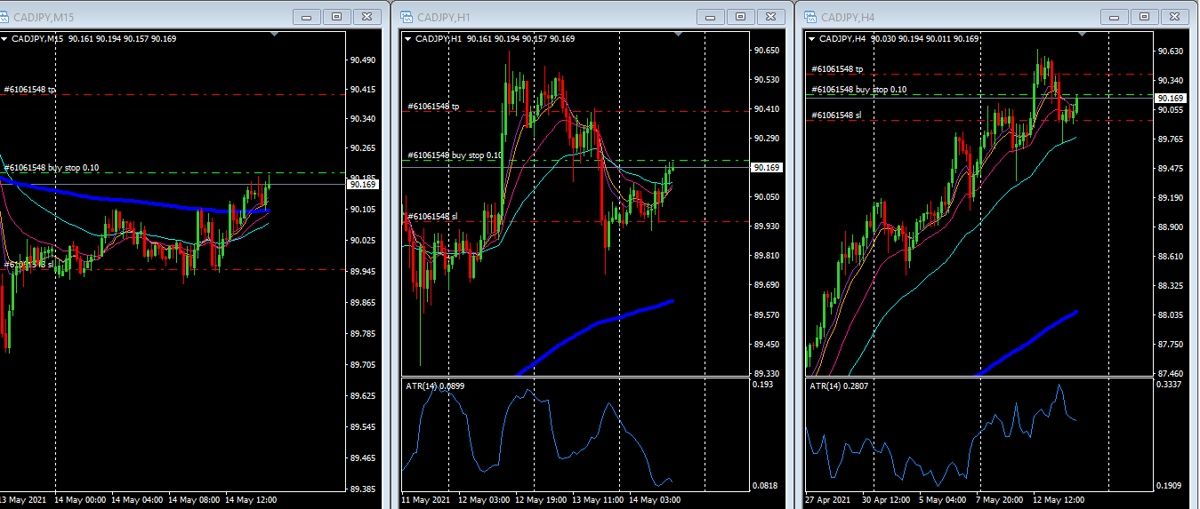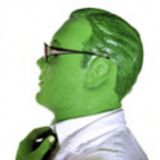 EURUSD Long. Combination of Sniper Criteria and my Standard Box of tricks.
Trend on Daily chart is up, although Sniper criteria is pointing down, against this trade. But...... 4Hr anchor chart is pointing back up. 1Hr Entry chart is pointing up, but suggests a pullback is in order. Otherwise, I am deploying my standard box of tricks (the one where I routinely miss my entry by a ball hair, or am completely wrong and get run over.....so be warned) Break out of two trendlines, consolidation beyond trendline and above breached S&D zone, looking for 61.8% 'stink bid' back down into congestion zone as long entry. Perhaps Retail Sales econ release at 13:30 will be the catalyst to get me my fill?

50% pullback trend continuation

End of the week 30 pipper

FOLLOW THE TREND

EURUSD Long. Combination of Sniper Criteria and my Standard Box of tricks.