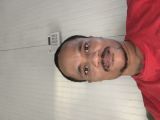 Renaldo holder
160 days ago
50% pullback trend continuation
2 x ATR pullback into nice fan out moving averages. AUD is strong and CHF is weak. Current Market sentiment is risk on which should support a bias direction of this trade. A nice risk to reward ratio. Goodluck guys.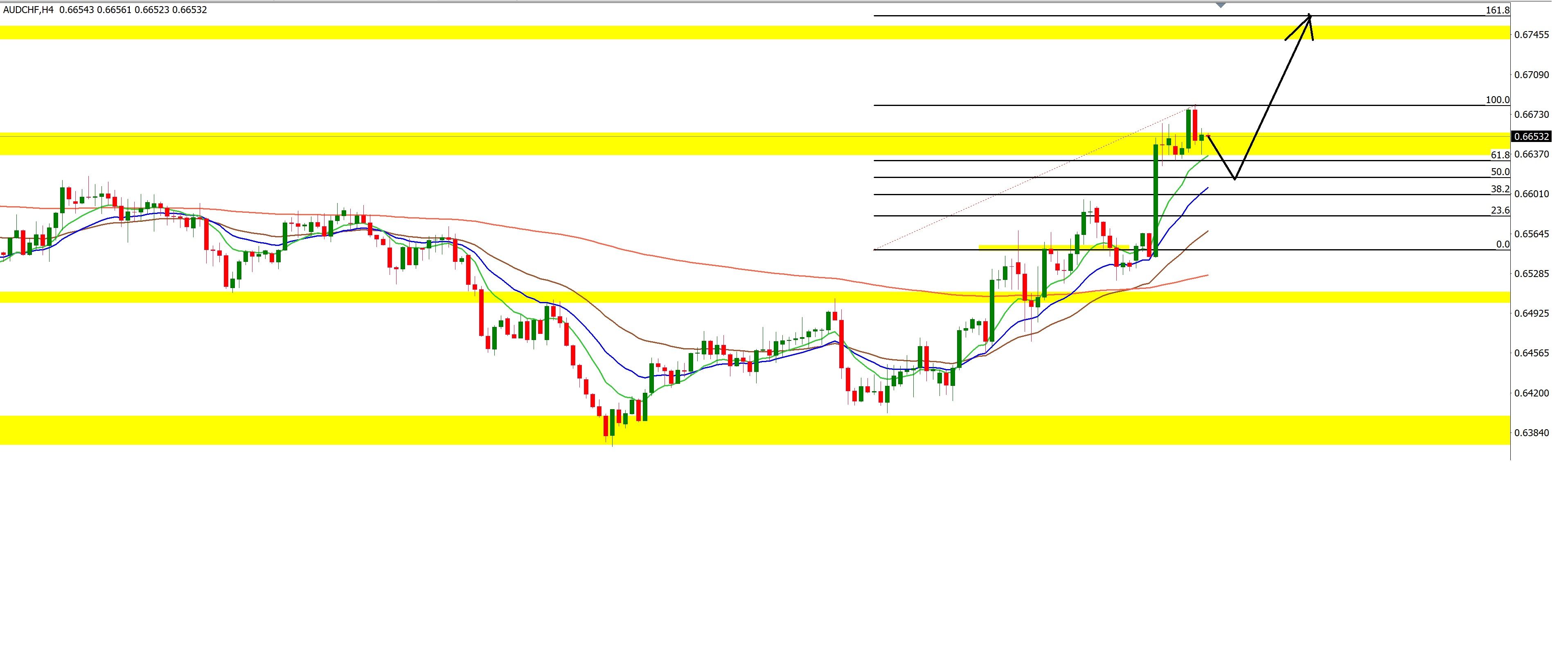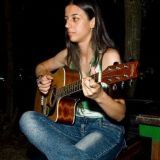 AC Long Opportunity (H4 BCR of the 200 EMA)
Hi guys, I couldn't publish this particular trade idea when I saw it because I was on my work to work. I wanted to share it for learning purposes. I also keep track of the trades I make and I go through them each week. H4 - BCR of the 200 EMA and the S&D zone. The 50 EMA is pointing up which gives a clue that there will be a golden cross formed. Also, it looked like price will close above the 8 EMA. H1 - The price was above the 50 EMA and the 8 EMA. 15 TF - Golden cross, BCR of the 200 EMA. I was looking for a BCR+C of the S&D zone. I entered after the strong C candle. https://gyazo.com/9fb274ef2d5925a4e58113110242eafe https://gyazo.com/84d499cd0e2594d07e842bb5090ddb3d https://gyazo.com/5a675095060d2828e227441326aa9b69 Sniper was on side on 5/15/H1, and there was a green volume on H4. I move my SL from 0.96617 to 0.96721. https://gyazo.com/f0c82e701fadaa60d0f49976a356468b R:R is 1:2.65. Have a good day!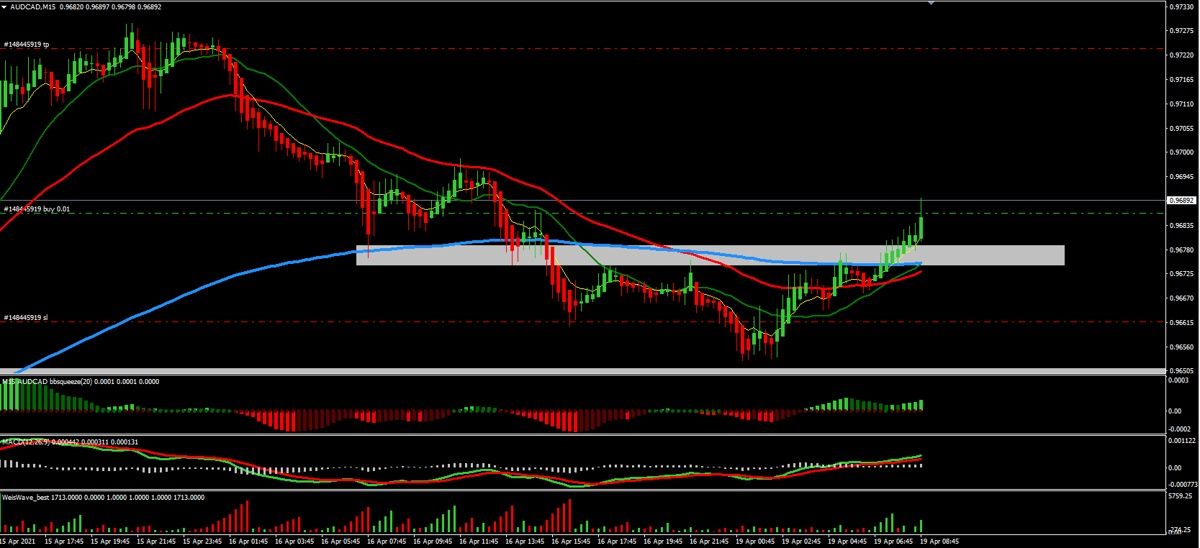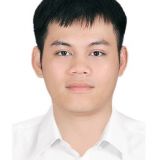 CADJPY pull back.
This can be a good pullback for this pair. The strong JPY can support this move. Wait for the break close retest.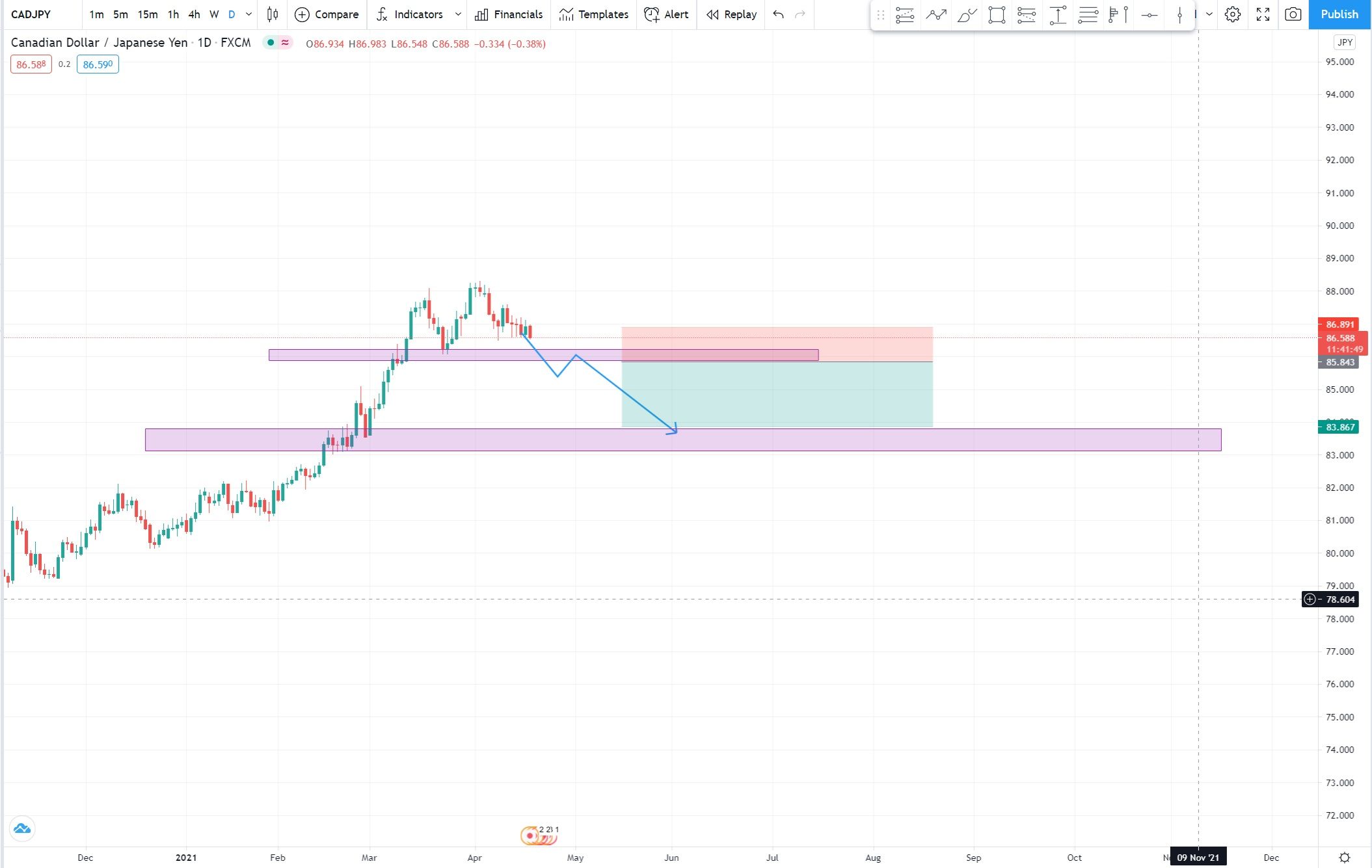 50% pullback trend continuation

AC Long Opportunity (H4 BCR of the 200 EMA)

CADJPY pull back.

AUDUSD long