BCR of Supply and Demand Zone
GOOD TO GO BCR OF S & D ZONE, WITH ALL REDS IN SYNC - (HA CANDLE : HA SMOOTH CANDLE: : 200 EMA : MACD BB) + PRICE BELOW CLOUD PAIR : EURCHF SHORT ENTRY : 1.07688 This is an aggressive entry as the RED HA Smooth Candle is a RED Doji STOP : 1.07934 BEYOND S & D ZONE AND SWING HIGH TP : 1.06777 * EXIT =TP HIT, OR STAY IN TRADE UNTIL RED HA PRICE CANDLES TURN GREEN, AND THEN CROSS BACK OVER THE DOWNWARD TRENDING RED HA SMOOTH CANDLES, AND ALSO THE RED HA SMOOTH CANDLES TURN GREEN. THIS PUTS ALL THE PREVIOUS SHORT AND SYNCED REDS OUT OF SYNC, SO EXIT.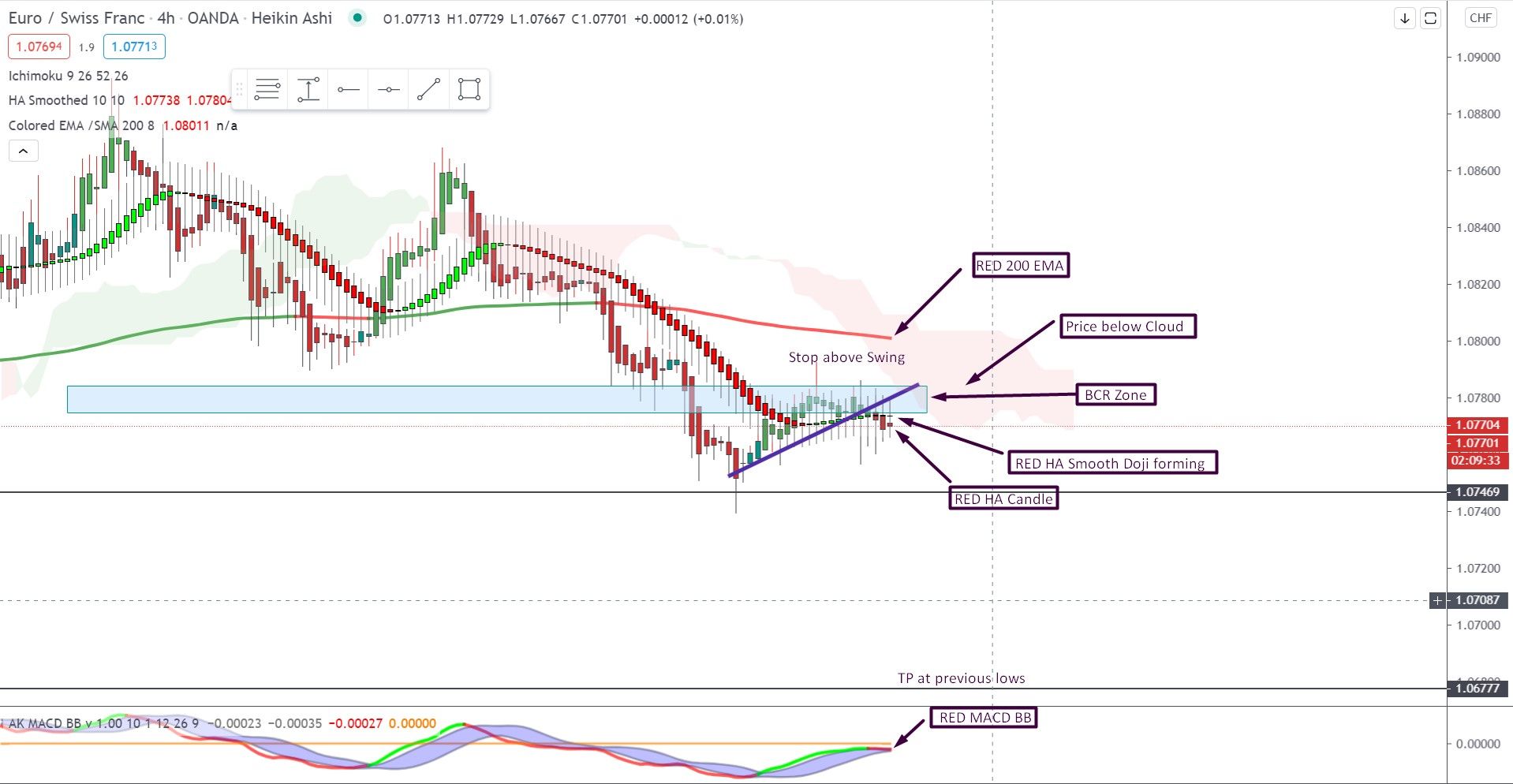 BUYING EUR/USD
BUYING - EUR/USD Entry: 1.2015 Target 1: 1.2053 (38+ pips) Target 2: 1.2100 (85+ pips) SL: 1.1985(30- pips) R:R 2.8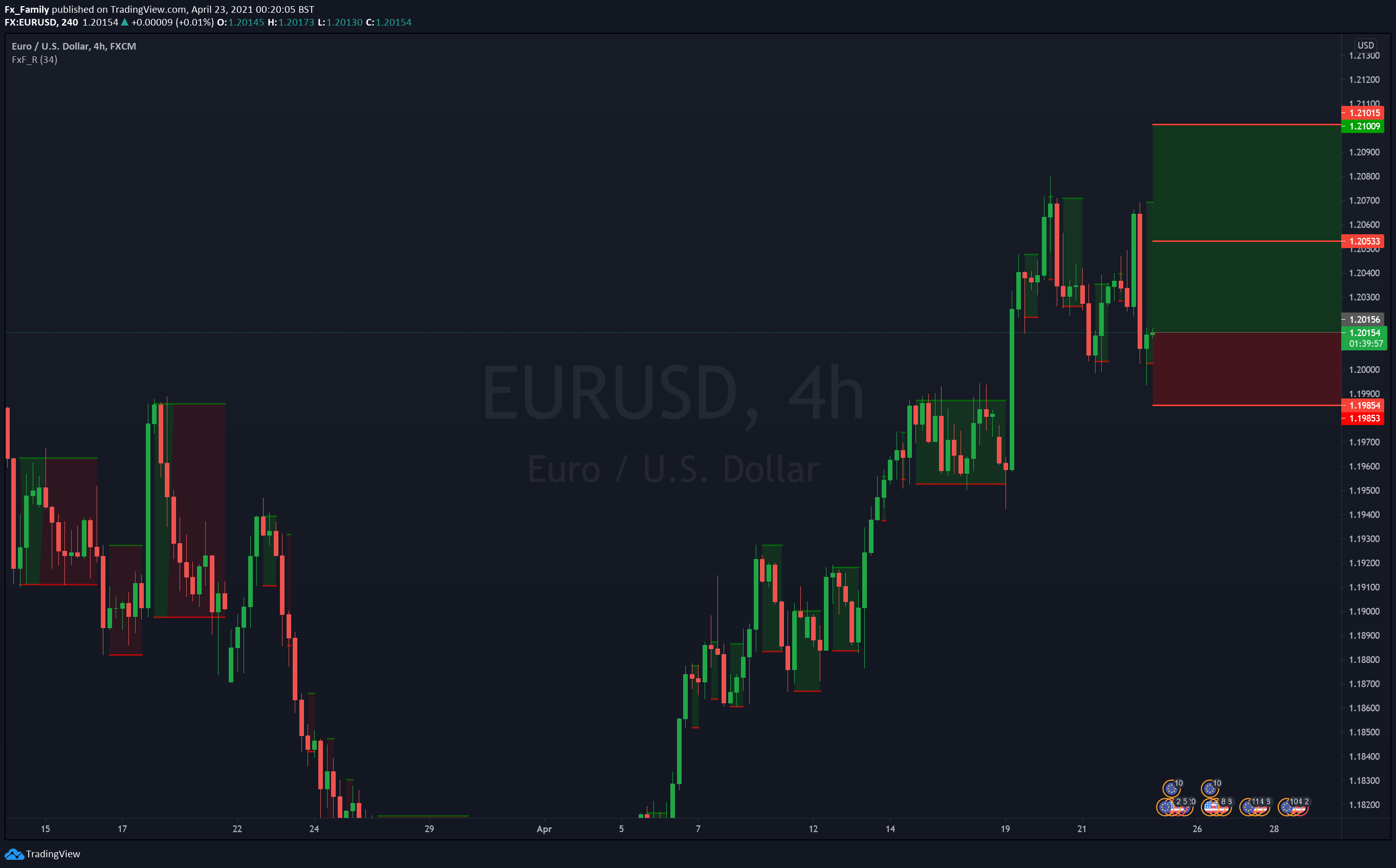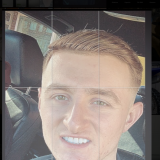 samuelchester1
4 hours ago
SECOND AN POSITION EXECUTED!
the second AN portion was executed upon the 15 min retest and 5 min continuation continuation was not the best but did end up getting a clean 2 candles in the end and the third looked ok on the open so I did knock 0.25% off the risk allocation so only scaled in 0.5% bringing the total risk exposure for these 2 trades 0.75% all in! now dropping off the edge of a cliff!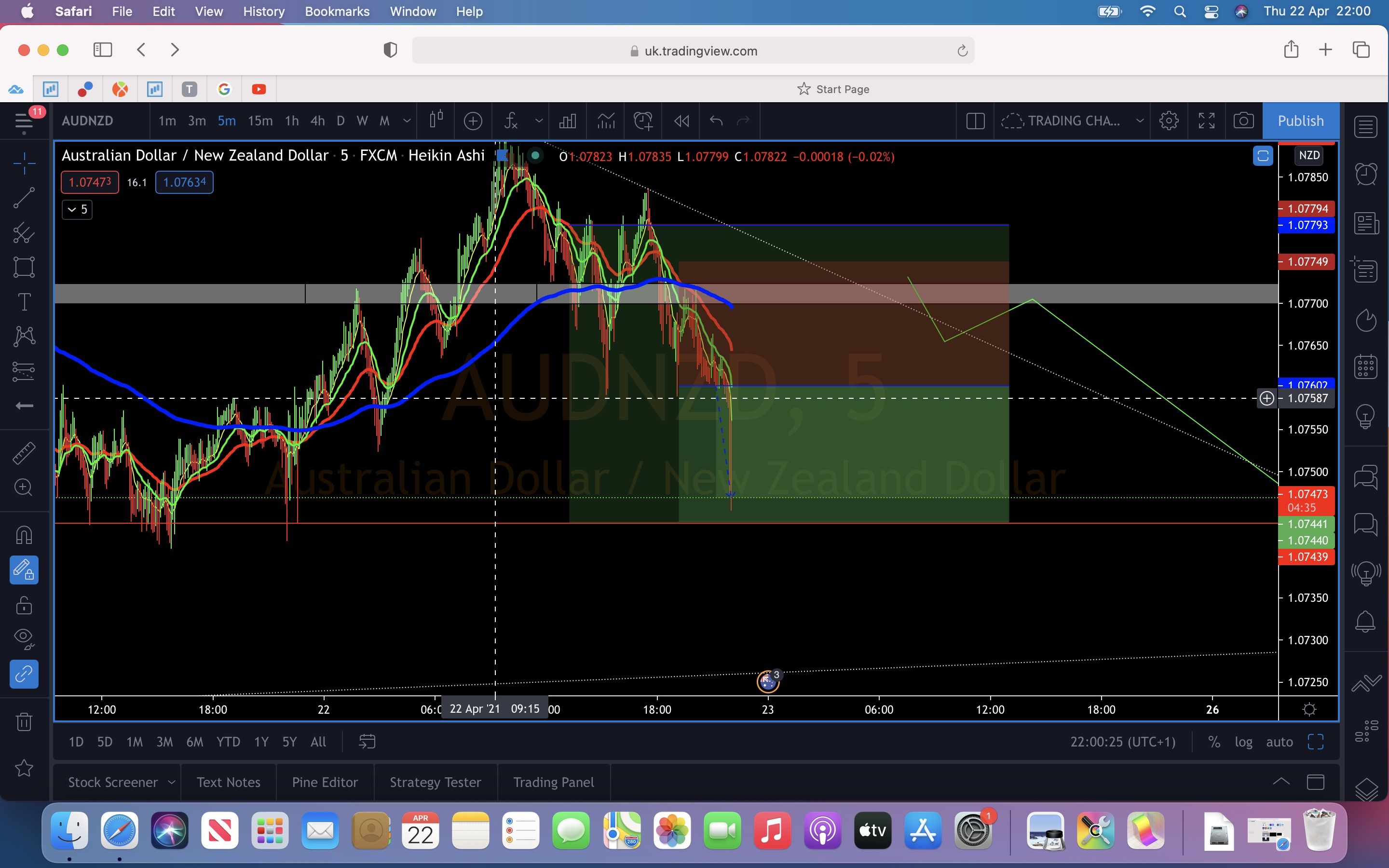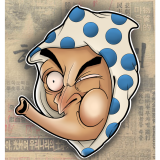 Trading The Zones on Pound Aussie
GBPAUD What are we looking at? Price has rejected the daily 200 ema on multiple occasions and i see this happening yet again with the pound weakness. Here I am trading the zones, and trading what i see. POLR is lower for the GA with price on all time frames trading below the moving averages. I am taking the continuation on the 15m with how much volume were in the previous bearish candles. Don't want to cut the profit margin. Criteria: - 15 minute continuation from the supply and demand area - https://www.tradingview.com/x/iIwuMTvm/ - Sniper criteria on all 3 time frames Stops and Targets: - TP at the next demand zone below - SL above this current supply and demand zone. Stops can be increased to cover moving averages if need be, but cuts RR. RR: 2.04 Risk 1% If trade hits SL, smash computer screen, eat pizza and cry. Repeat x10.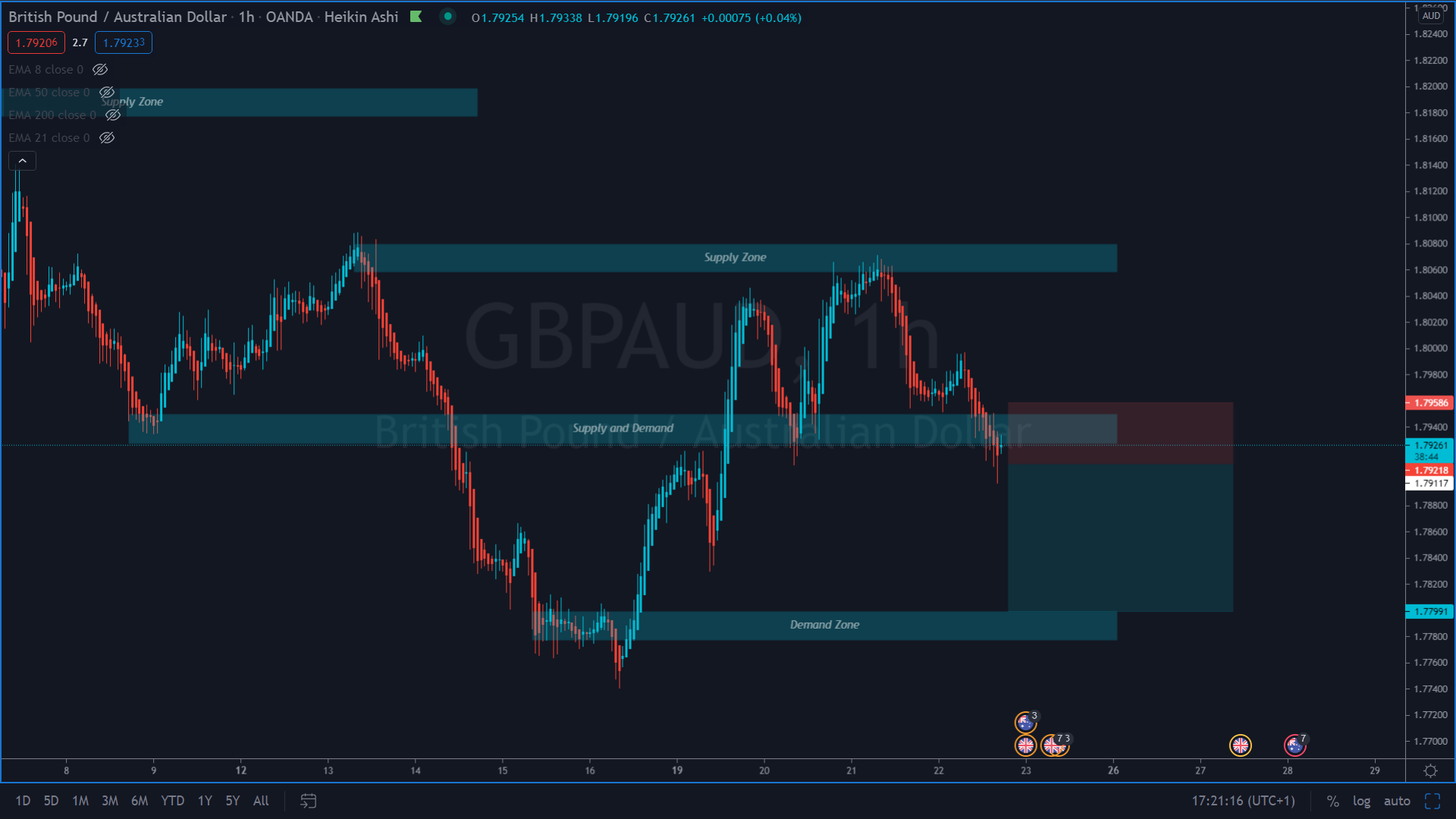 BCR of Supply and Demand Zone

BUYING EUR/USD

SECOND AN POSITION EXECUTED!

Trading The Zones on Pound Aussie