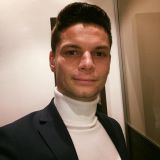 EURNZD intraday short after trend breakout
Price is breaking out of a multiyearly trend The breakout is not yet confirmed, price is still trading between the lower trendline and an S&D I'm waiting for a 1H BCR and continuation of the S&D following a POLR to take a short to the next S&D 15min and 1H sniper should be onside SL above S&D and retest high, TP on top of the next S&D RRR 1.5:1 Please don't follow blindly, what is your idea about this setup?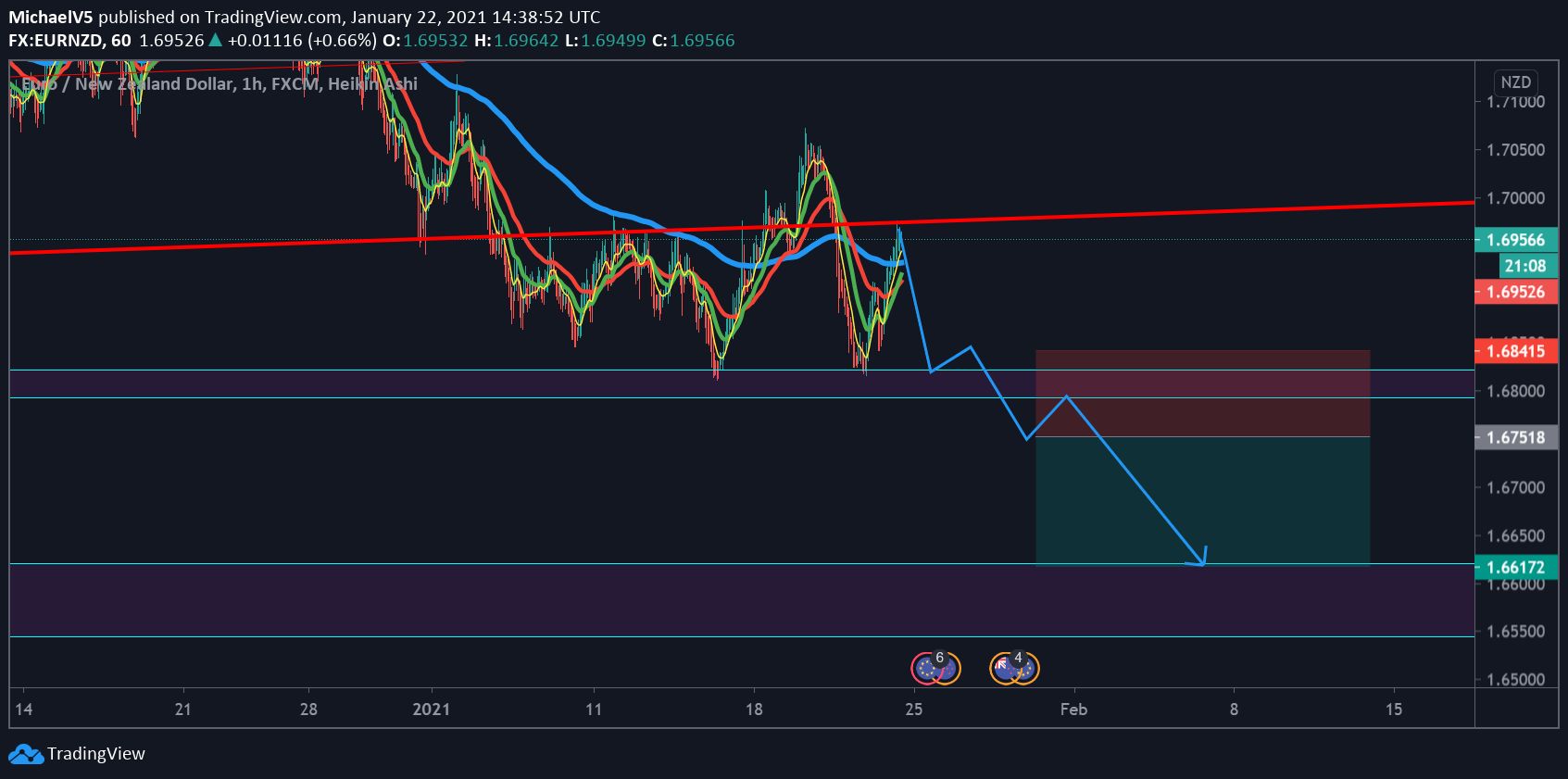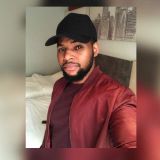 Natural Gas Daily Gap
There is a Daily Gap on Nat-Gas - Price is below the 200ema on the 15 min time frame - Waiting for the Retest and 3 healthy candle continuation on the 15 Timeframe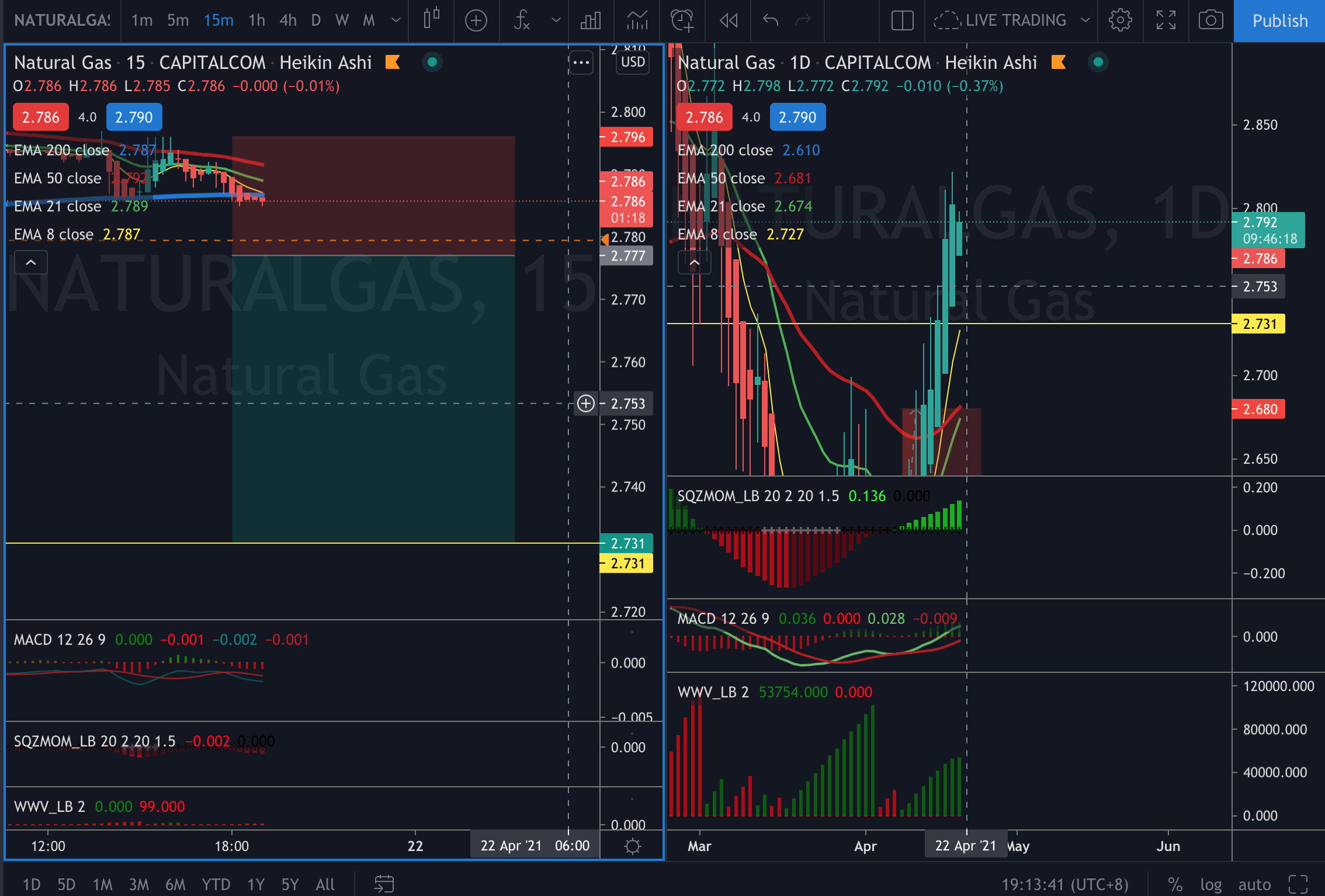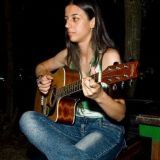 Nice H4 8 EMA Gap on EURCAD
Hi guys, I entered a sell trade on EURCAD because I liked the H4 gap of the 8 EMA. I didn't have the time to post it along the other trade ideas this morning. https://gyazo.com/d2af0bc6294db803f4316016b5763d0e I entered after the BC of the 15 TF 50 EMA. My SL is above the 15 TF 50 EMA and the previous high. I removed my TP because the price continues lower. I will close the trade if I get a BC above the 15 TF 8 EMA. The sniper indicators were on side on 5/15/H1. R:R is 1.04:1. Have a good day!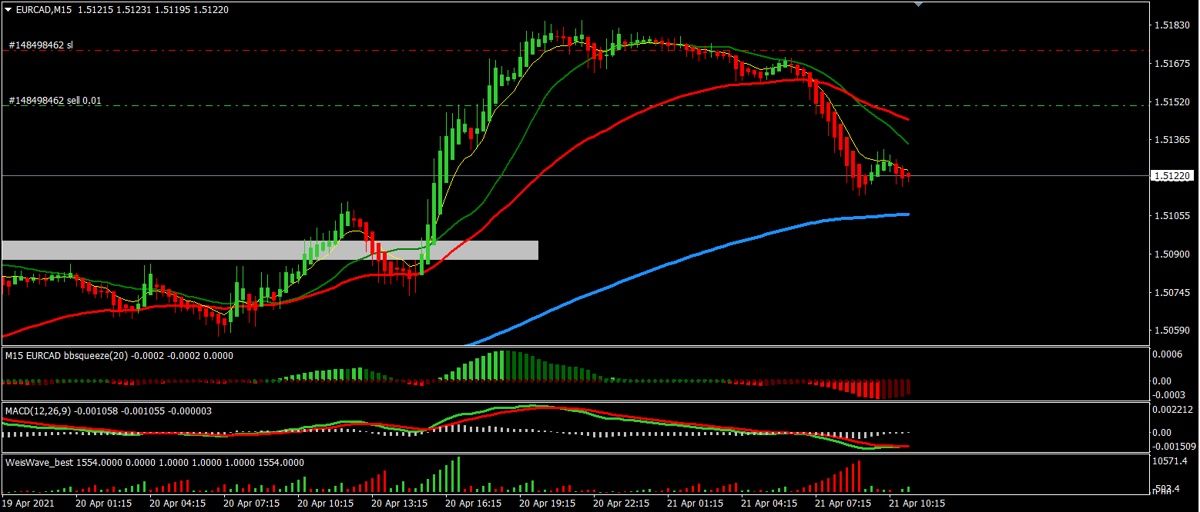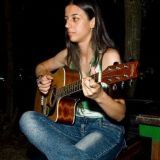 EG - Short Trade Opportunity
Hi guys, I'm looking for a sell opportunity on EG since yesterday morning. D1 - price is below the 50 EMA. H4 - I'm looking for a BCR of the 200 EMA and/or the S&D zone. H1 - we have a death corss. I will look for H1 C. I will enter on the 3rd C candlestick if it looks good. If not, it will be on the 4th. https://gyazo.com/87ac97f960d55f255d0acc14a956f5f1 The SL is above the EMAs and the S&D zone on H1. The TP is above the next S&D zone on H4 . If price continues lower I will look for the previous low on H4 around 0.84793.-0.00329 R:R is 1.80:1. Trade safe!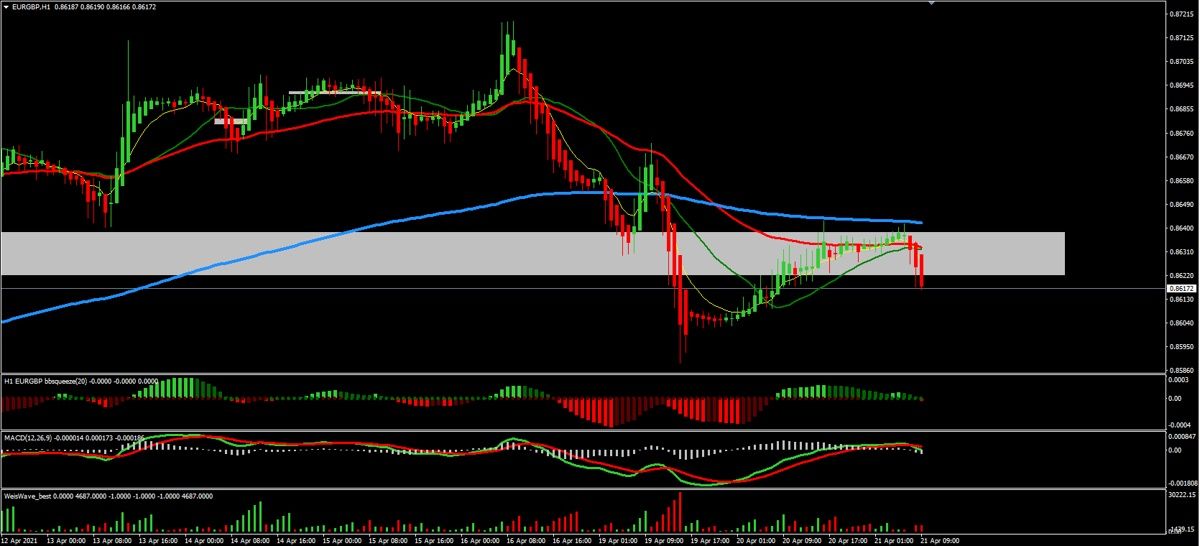 EURNZD intraday short after trend breakout

Natural Gas Daily Gap

Nice H4 8 EMA Gap on EURCAD

EG - Short Trade Opportunity