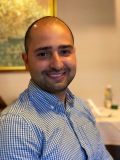 Sell UK100
Personally, risking 0.5% on this trade. As discussed by Max, weekly gap (to clarify, he is not taking this trade!). Price closing under 4h 8ema (in 30 mins). 3 continuation candles on 1h (again in 30 mins time). Assuming the price do not go higher by that time. I am taking more risk, and entering now. That is why I am only risking 0.5%. This is only because I had a good week next week. So i can allow myself to take more risk. If I had not many money already, so I am not risking my capital, then I would not be taking this trade.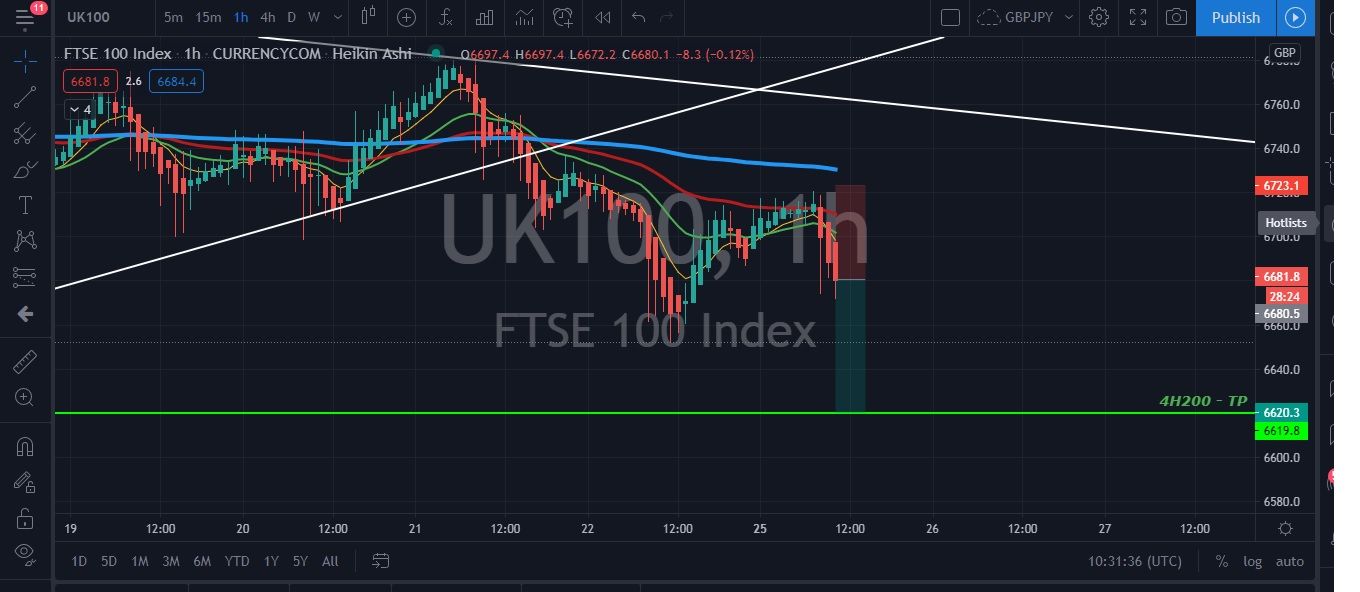 Looking for Continuation of the Trend
Risk to reward ratio meant -126 pips to get +274 pips USDCAD is going with my prediction so far, looking to sell more on it with price action analysis plus ICT strategy... following trendline channel and no violation at all... Next target on USDCAD is 1.22500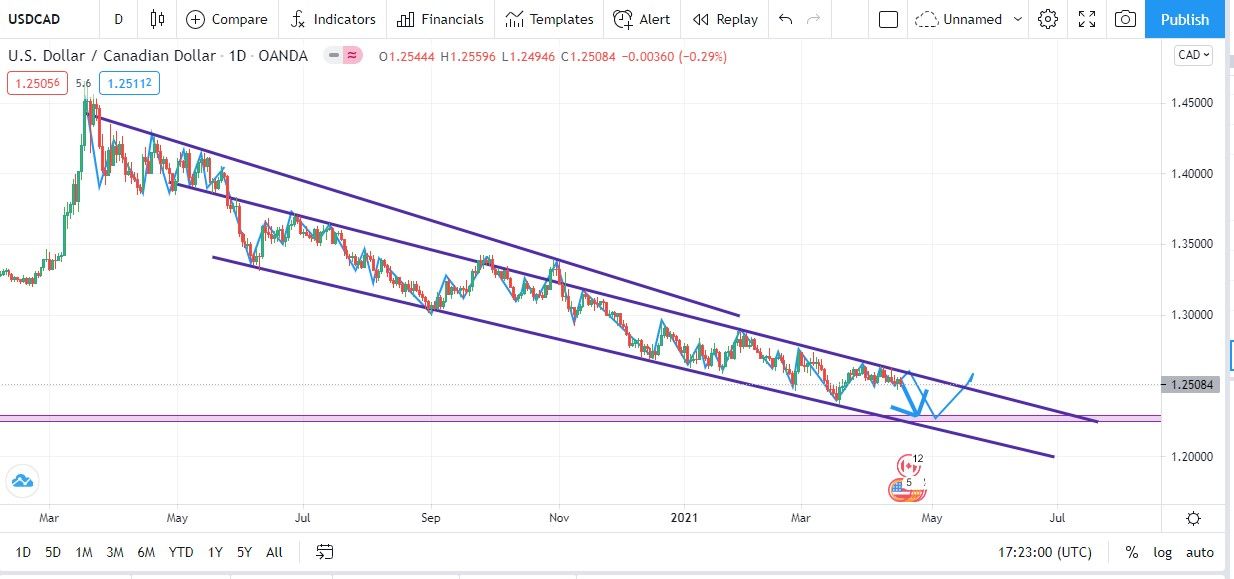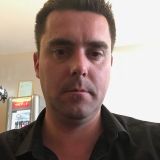 Stuartjohnston81
10 hours ago
USD/JPY - going short
This is just another example of the previous trading idea I posted on Friday; Using Max's sniper system. I adapted the system by using channels/wedges to help determine trend and entry points. This also helped to determine stop loss and more realistic targets by using the wedge support/resistance lines as my stop loss and targets.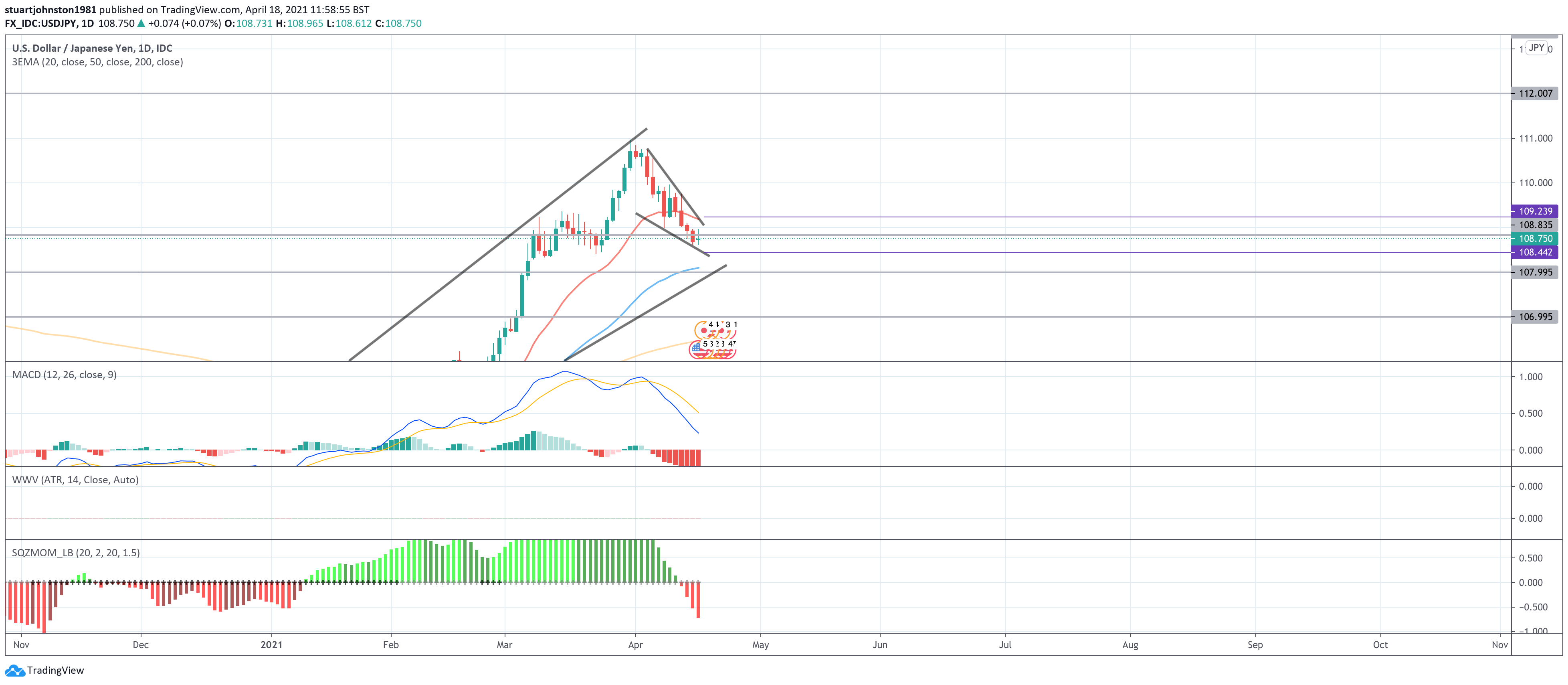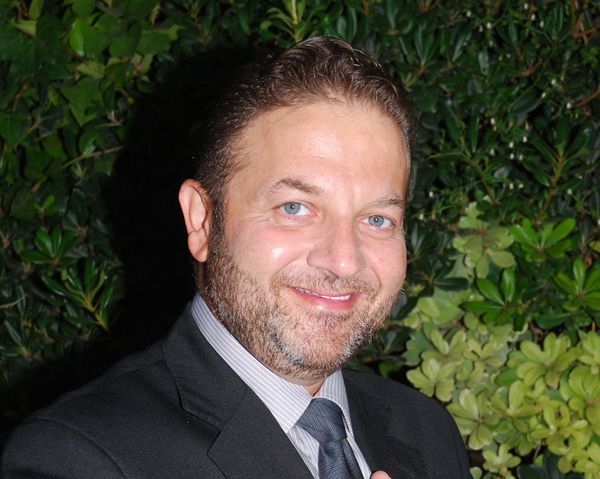 XRP looking Bullish again
This is a Channel Break-out Strategy, Price currently broke out of the Descending channel to the upside, wait for a Bullish confirmation before entering a Buy. As you can see Price had dropped and Bounced off a strong support at the 200sma on 1 hour time frame which happened to also be the 50% of the Fibonacci Retracement Level. I usually apply my Trend-Based Fibonacci Tools on the Channel Break-out (seen here with the Purple color) I usually base my TP1 at the 100% Fib Ext Level and TP2 at the 161.80% fib ext level. IF price continue it's climb TP1 RRR will be 4.34:1 and TP2 at 6.33:1 PLEASE NOTE I DO NOT TRADE XRP, I BUY TO INVEST AND HOLD ALL MY CRYPTOS IN COLD WALLETS 🚫🚫🚫⚠⚠DISCLAIMER: ⚠⚠🚫🚫🚫 This is my personal view of this Chart; it does not provide any Signal advise! It is strictly for educational purposes only! You can use the information for your own trading plan. So Please do your own research and analysis and use this information appropriately. Trading is very speculative and risky and carries a high level of risk and may not be suitable for all investors. Past performance is not indicative of future results. Personal Free Advice: You Should NEVER borrow any money to invest, you should NEVER use money intended to feed your Family, Pay for School tuition or Pay for Bills for the purpose of investing in Forex Markets! Hit the Like button if you agree with my idea!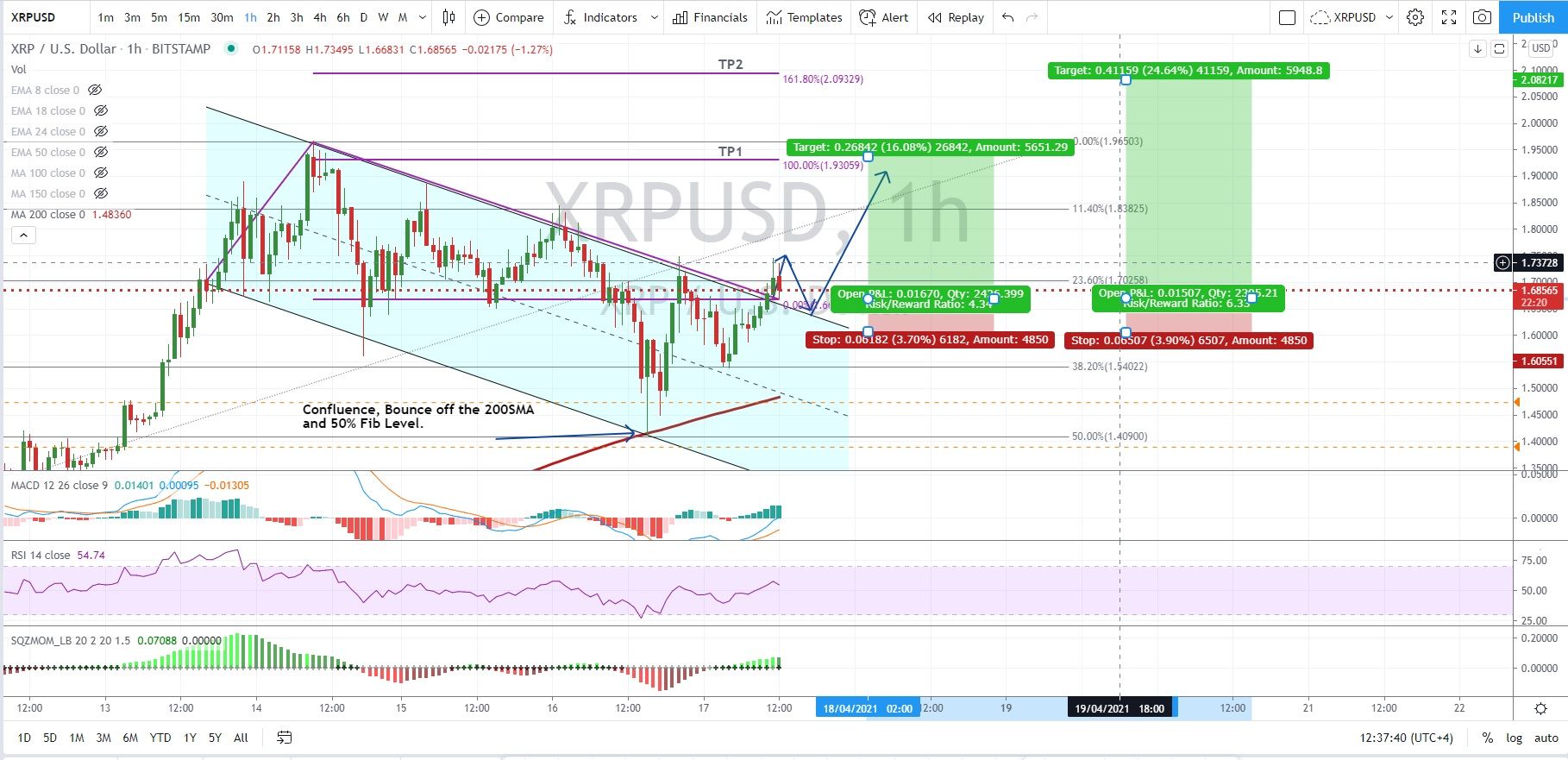 Sell UK100

Looking for Continuation of the Trend

USD/JPY - going short

XRP looking Bullish again