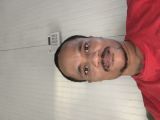 Renaldo holder
77 days ago
50% pullback trend continuation
With nice fan out moving averages on the 4 hr chart and also @ 2 ATR pullback into daily support which act as daily resistance since last year April. This is a nice risk reward ratio trade with 1:2 and the current market sentiment will support this trade. GBP is very strong and AUD is weak. I love the technicals on this trade. This trade doesnt fit your style of trading please dont take the trade blindly. Good luck and set and forget.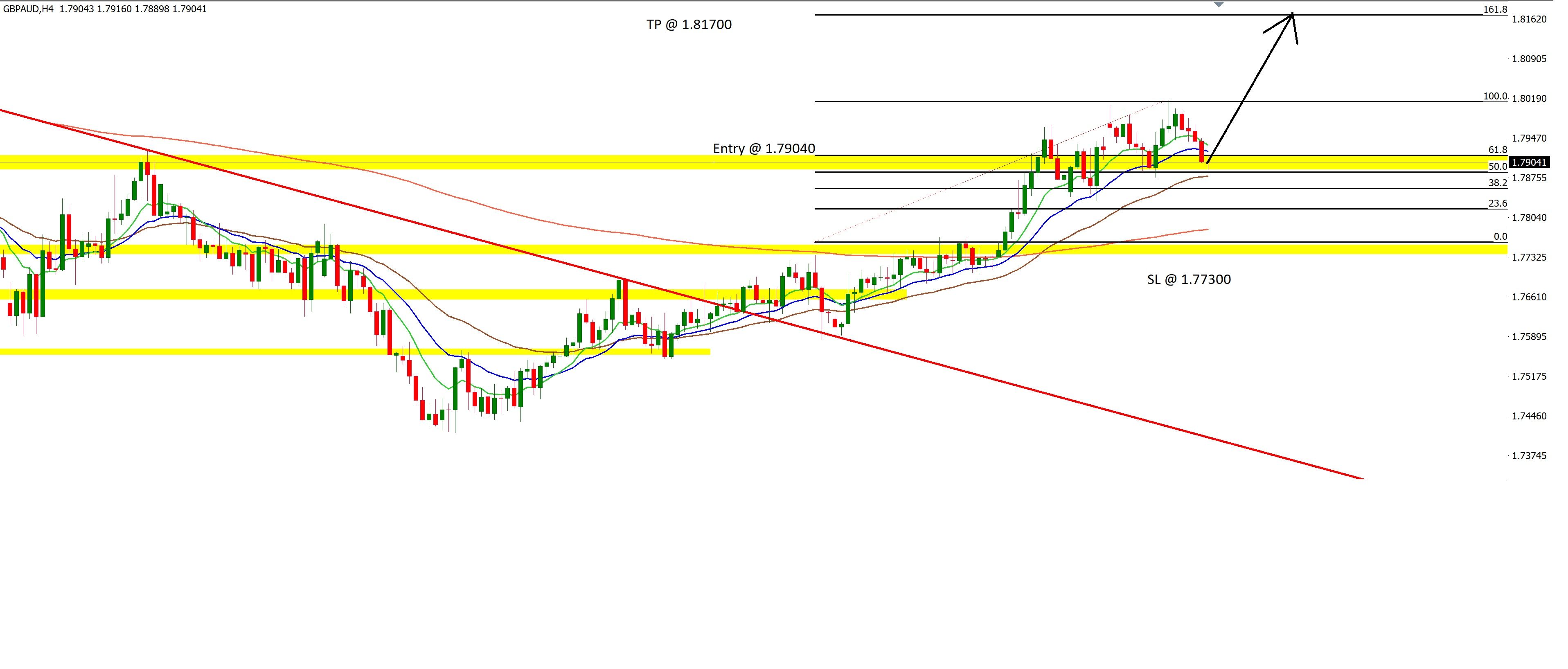 HobbyTrader
42 minutes ago
4h 50 / 200ema gap close
Wait for the continuation on the 15m, take short to 4h 200ema, stops above S&D zone. 1 : 1.5 rr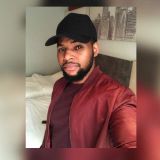 Natural Gas Daily Gap
There is a Daily Gap on Nat-Gas - Price is below the 200ema on the 15 min time frame - Waiting for the Retest and 3 healthy candle continuation on the 15 Timeframe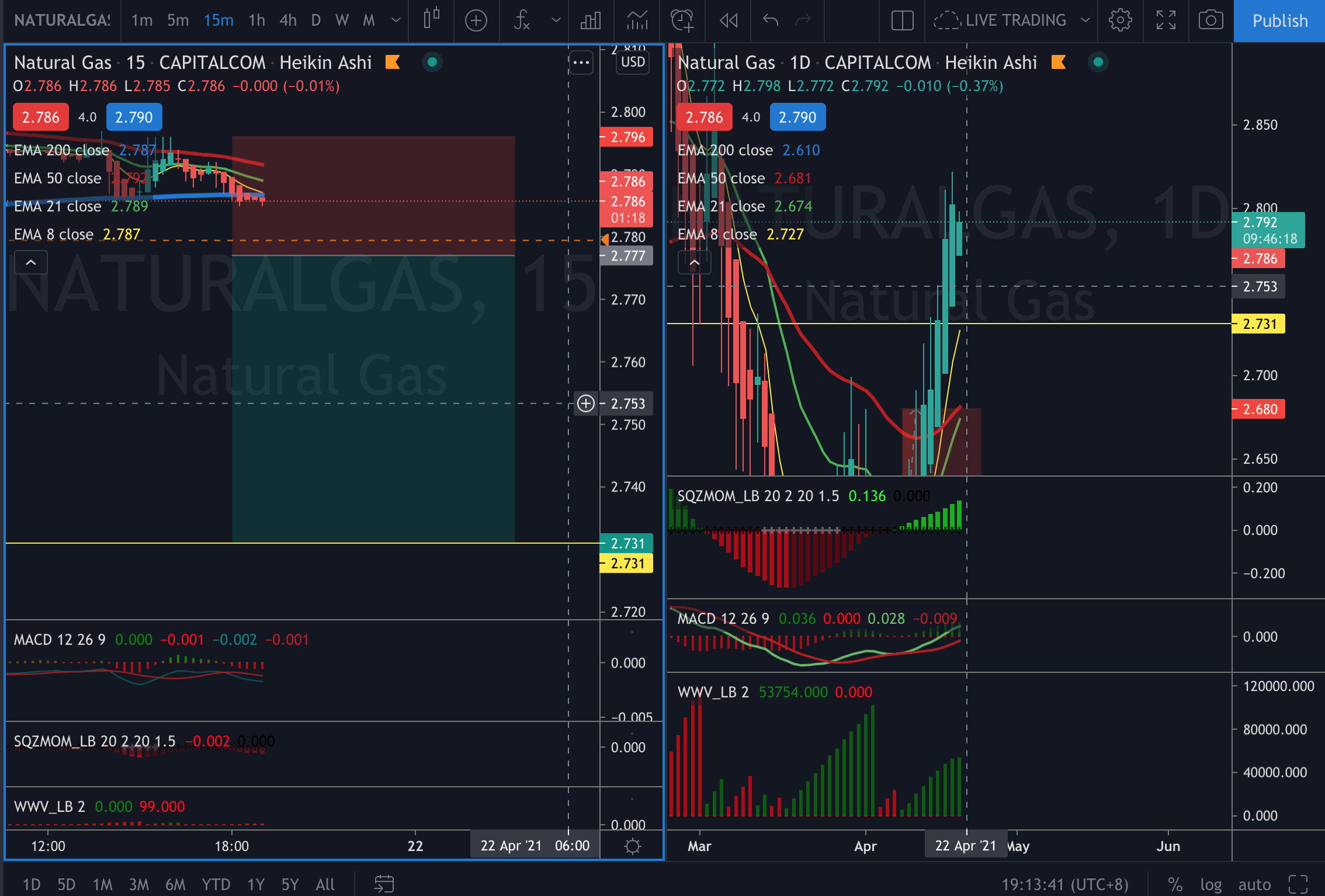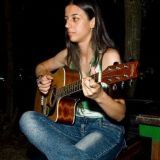 Nice H4 8 EMA Gap on EURCAD
Hi guys, I entered a sell trade on EURCAD because I liked the H4 gap of the 8 EMA. I didn't have the time to post it along the other trade ideas this morning. https://gyazo.com/d2af0bc6294db803f4316016b5763d0e I entered after the BC of the 15 TF 50 EMA. My SL is above the 15 TF 50 EMA and the previous high. I removed my TP because the price continues lower. I will close the trade if I get a BC above the 15 TF 8 EMA. The sniper indicators were on side on 5/15/H1. R:R is 1.04:1. Have a good day!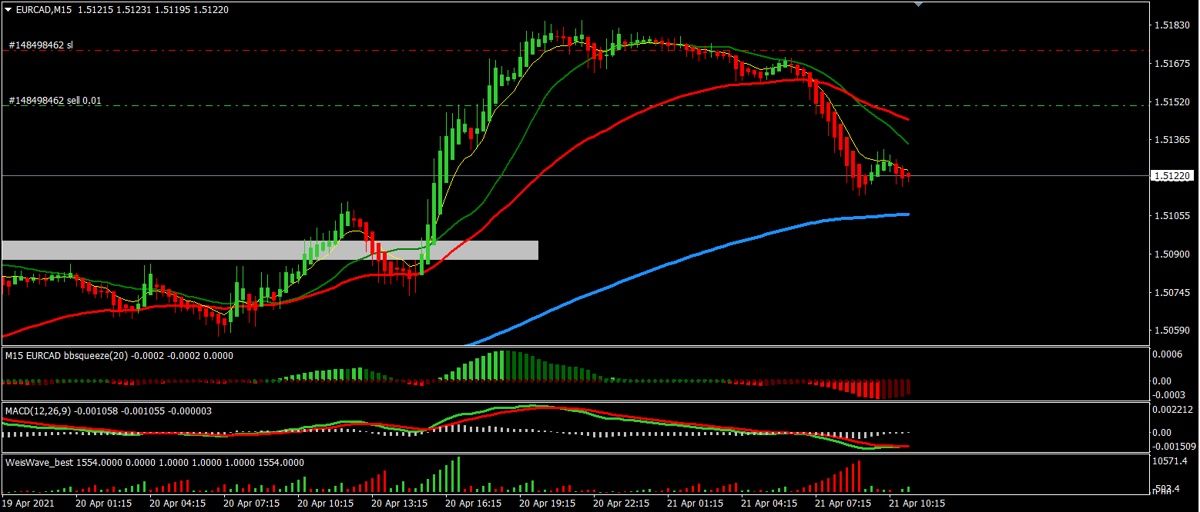 50% pullback trend continuation

4h 50 / 200ema gap close

Natural Gas Daily Gap

Nice H4 8 EMA Gap on EURCAD