GBPSGD -Short. Naked trading with trend line breakout (bearish bias).
Short trade on Daily timeframe for GBPSGD (Swing trading-Long term). Naked trading with trend line breakout (orange-color line) in bearish bias. Zig zag peak point is reached and forming another bearish line. RSI already on the downward momentum. Price is currently at important resistance level. Trade details (2 options of entry): Entry option 1: 1.81811 (early trade-->aggressive risk) Entry option 2: TBD (at the break of the trend line downward-->conservative risk) TP: 1.77440 (initial TP). SL: 1.83460 Note #1: For the conservative trader, stay tune on this trade, I will update it once the price broke the trend line, or if I have other update. Note #2: I run multiple accounts (manual and automatic/robot trades), so few times I forgot updating the trade, please remind me by chat just to make sure.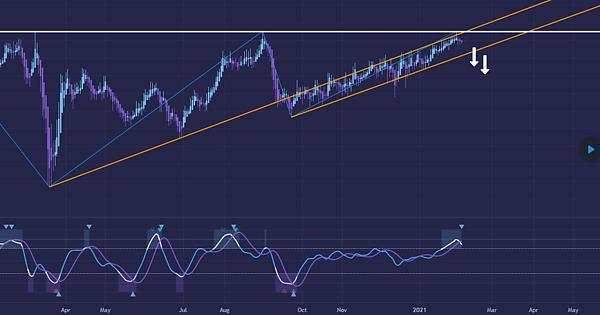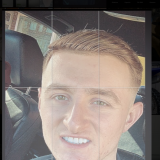 samuelchester1
58 minutes ago
trade what you see not what you think .... just risk accordingly!
well well well... 5 min BCR of upper limit as listed 20 minutes ago! (I was sort of hoping this didn't happen) 🤣 however ive got to trade what I see not what I think .. due to the trade idea I have gone down to 5 min 15 min and 1hr triple time frame confirmation sniper system all BCRS completed 0.5% risk allocation GL!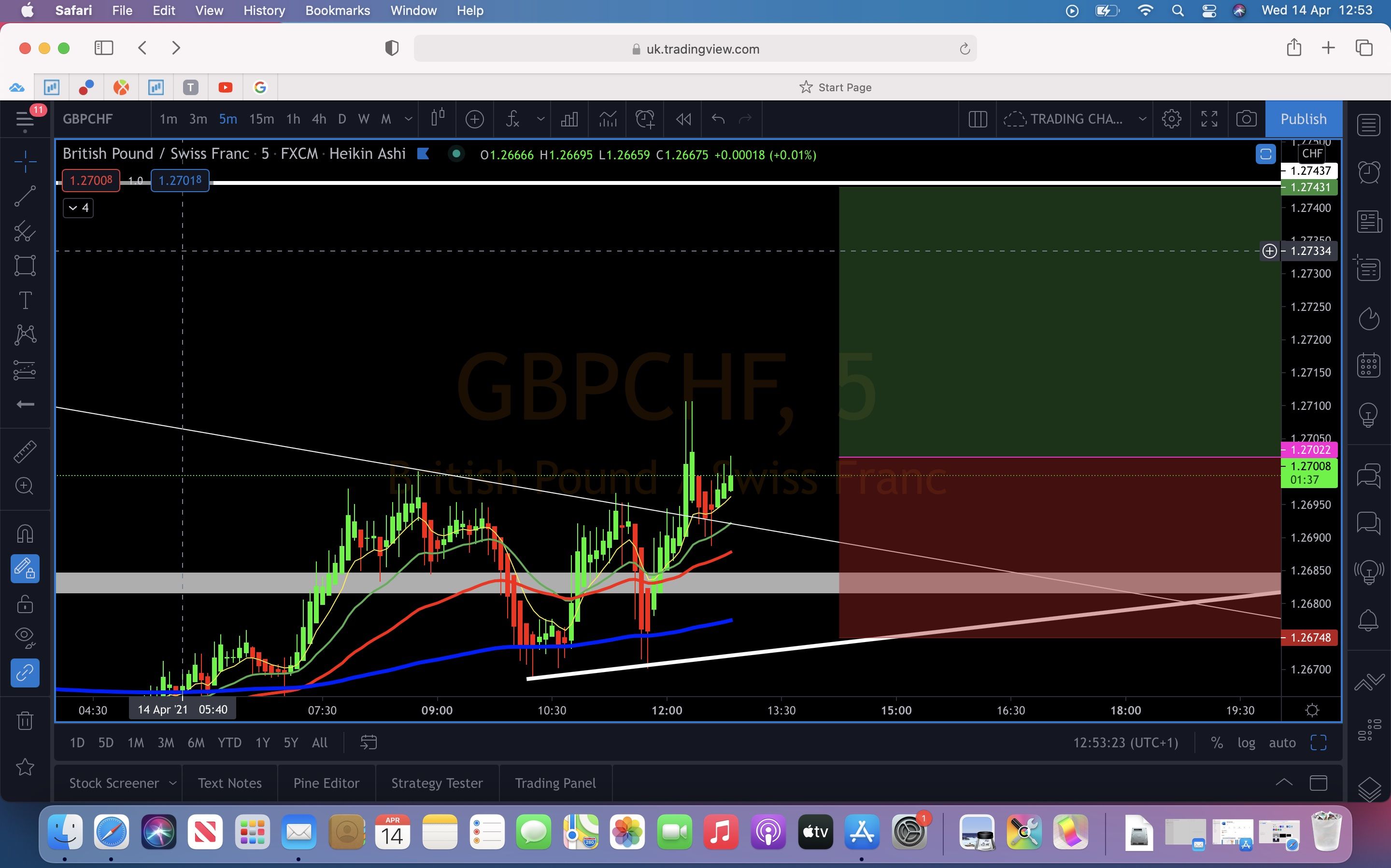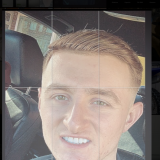 samuelchester1
2 hours ago
BE CAREFUL ON GBPCHF!
These levels going back in previous price have had a lot of weight on the intra day time frames---- 15 min / 1hr unless I see a BCR of the upper limit I will not be taking the GBPCHF gap close idea! just something to be wary of! GL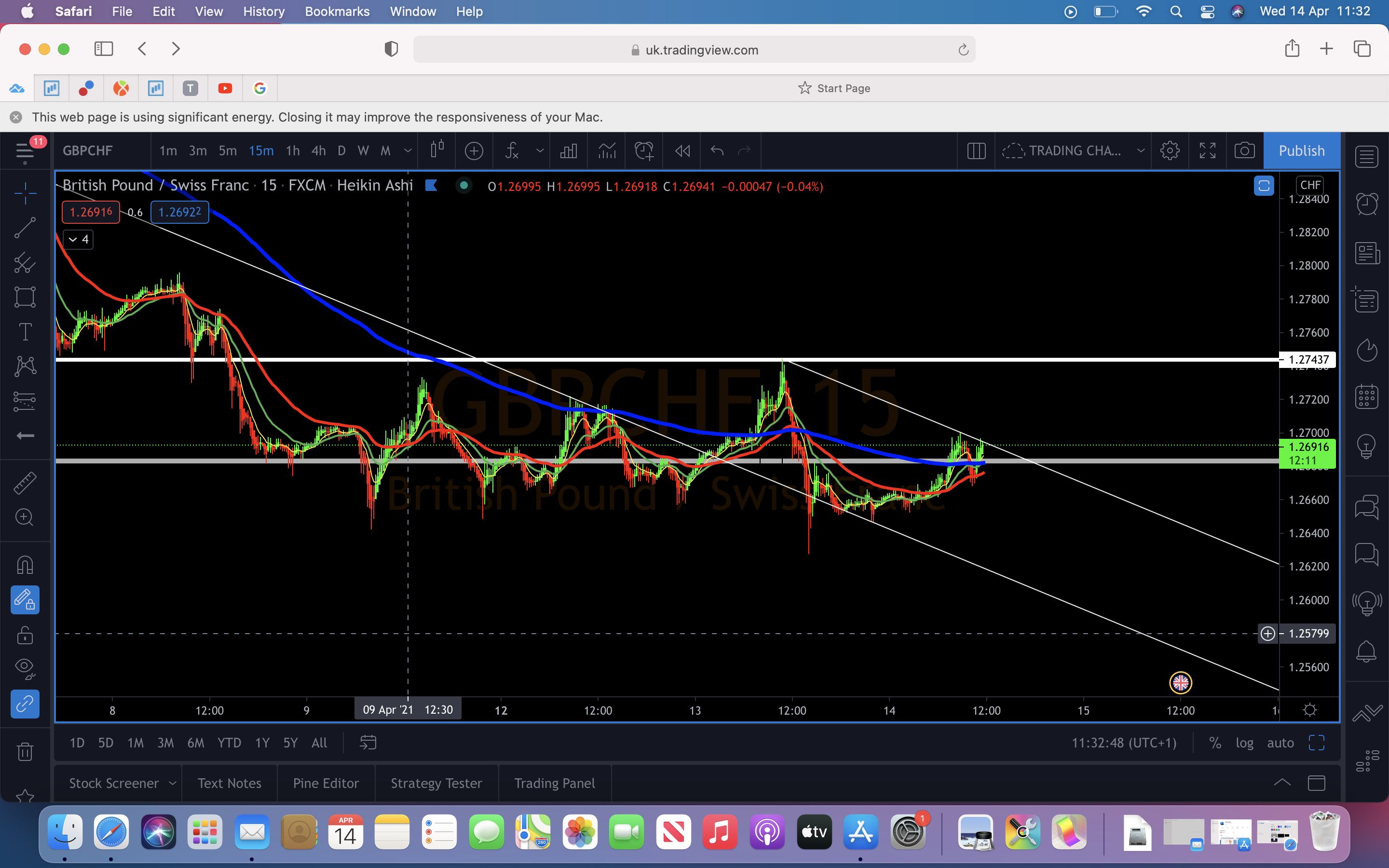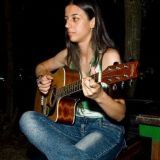 GBPCHF Daily 8 EMA Gap (Finally Above the H1 50 EMA)
Hi guys, I spotted a long opportunity on GBPCHF in my lunch break. It might be finally ready to close the daily 8 EMA gap. We have rejections of the major EMAs on the 15 TF and the 5 TF. I entered after the BCR+C of the 5 TF 50 EMA. SL is below the EMAs on the 15 TF and the TP is below the daily 8 EMA and the previous high. Sniper is on side on 5/15/H1. R:R is 1:1.40 Trade safe!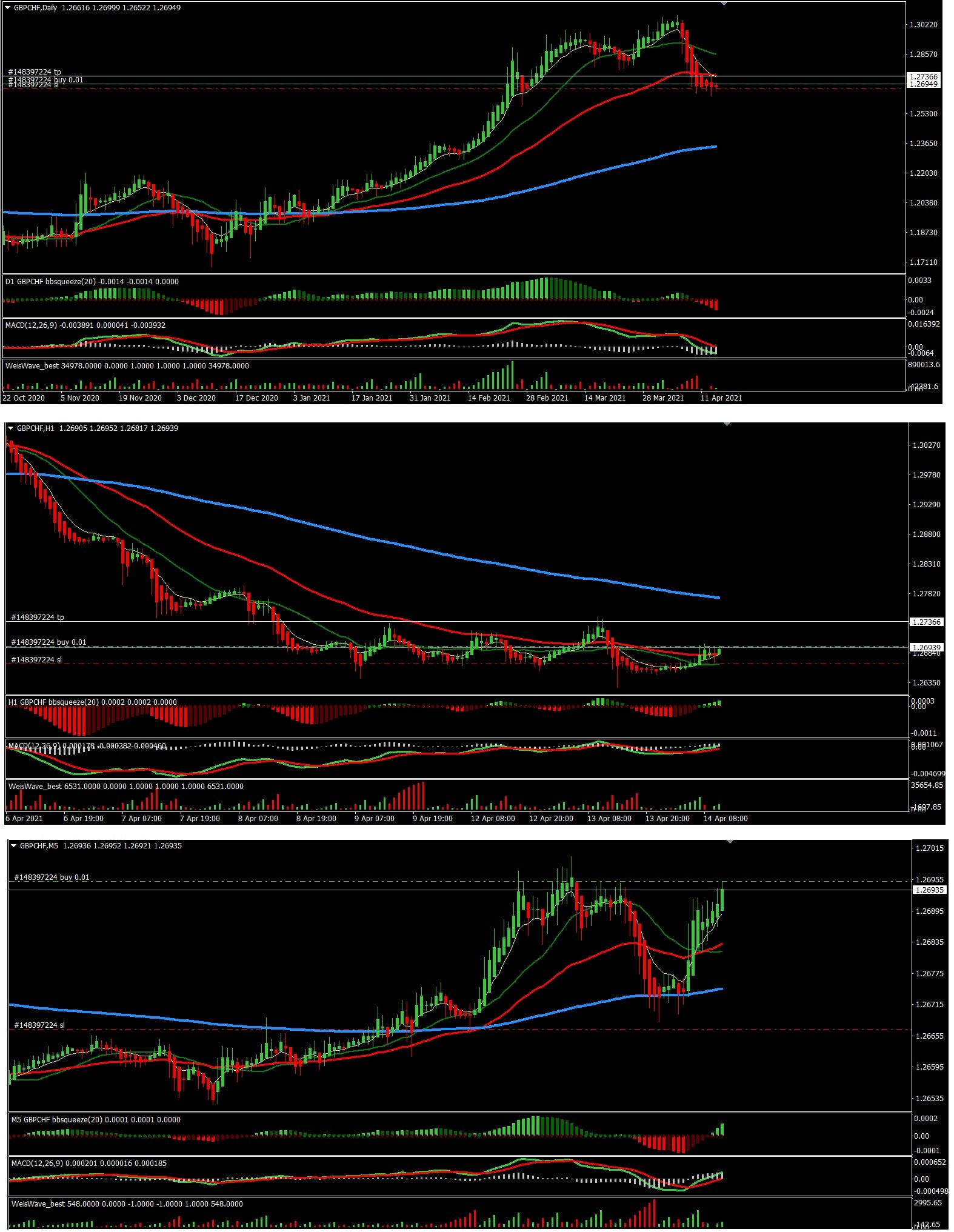 GBPSGD -Short. Naked trading with trend line breakout (bearish bias).

trade what you see not what you think .... just risk accordingly!

BE CAREFUL ON GBPCHF!

GBPCHF Daily 8 EMA Gap (Finally Above the H1 50 EMA)