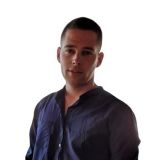 GBP/CHF Propulsion
Looking to enter at the pullback on this one (should it happen) 1. Pullback to 0,38% level. (I like this level more, it seems respected better than 0,5%) 2. GBP very strong CHF medium/weak. 3. Fanned out moving averages on 4h timeframe. 4. Levels of significance at 0 and 1,68 ext. There are more things that could happen and they could be traded as well but will post more on them in another seperate idea. Here's the highlights of the other ideas. Scenario 2 1. Price pulls back to the previous S&D zone. 2. Shows rejection. 3. Price-action pattern or candle formation to enter long to next S&D zone. Scenario 3 1. Price continues and bounces off the upper S&D zone without triggering our trade ideas 1&2. 2. If so, I will look to enter from a pullback from the 1,68-ext. long.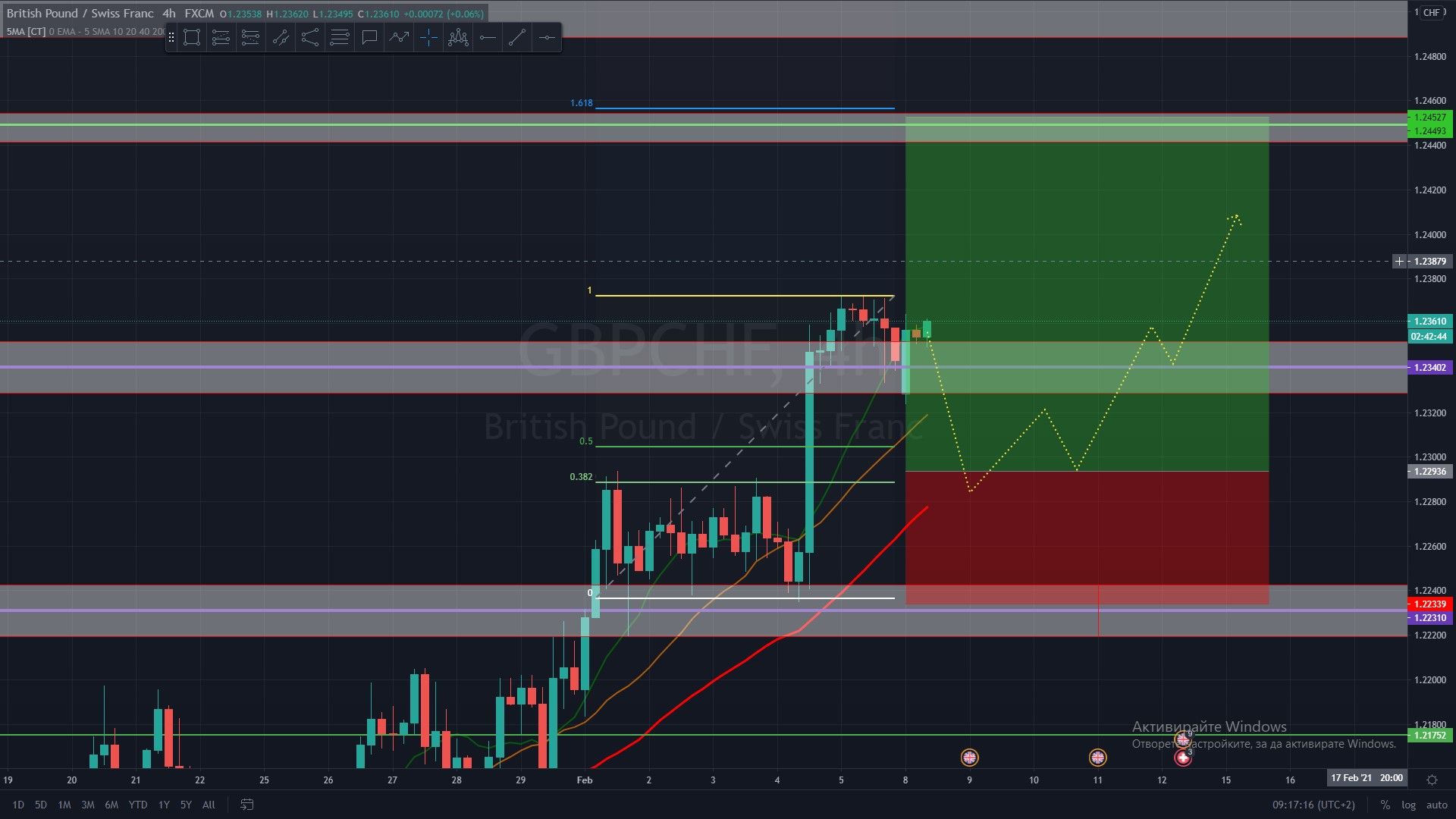 HobbyTrader
28 minutes ago
4h 50 / 200ema gap close
Wait for the continuation on the 15m, take short to 4h 200ema, stops above S&D zone. 1 : 1.5 rr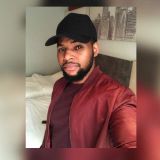 Natural Gas Daily Gap
There is a Daily Gap on Nat-Gas - Price is below the 200ema on the 15 min time frame - Waiting for the Retest and 3 healthy candle continuation on the 15 Timeframe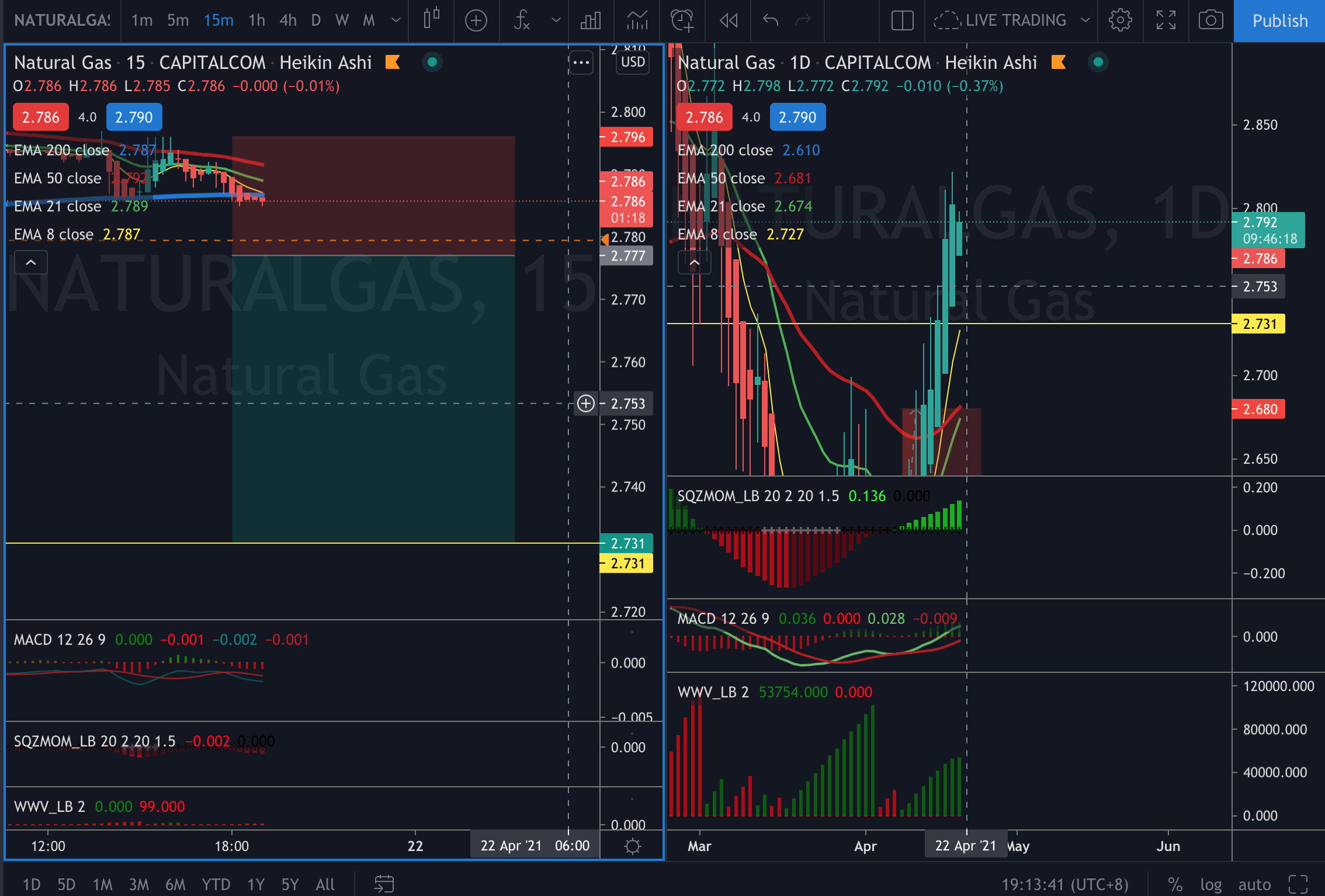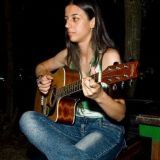 Nice H4 8 EMA Gap on EURCAD
Hi guys, I entered a sell trade on EURCAD because I liked the H4 gap of the 8 EMA. I didn't have the time to post it along the other trade ideas this morning. https://gyazo.com/d2af0bc6294db803f4316016b5763d0e I entered after the BC of the 15 TF 50 EMA. My SL is above the 15 TF 50 EMA and the previous high. I removed my TP because the price continues lower. I will close the trade if I get a BC above the 15 TF 8 EMA. The sniper indicators were on side on 5/15/H1. R:R is 1.04:1. Have a good day!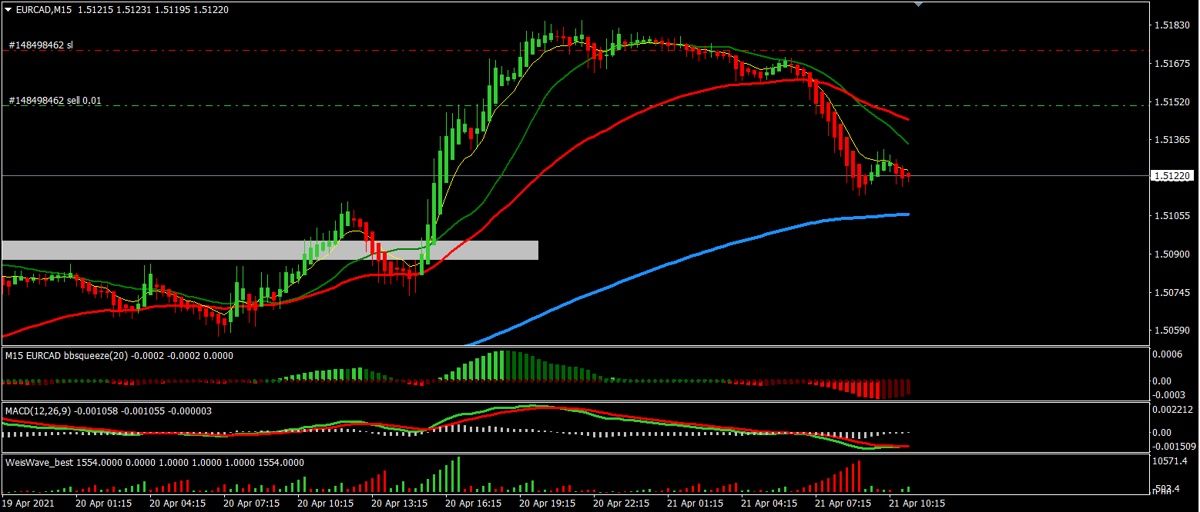 GBP/CHF Propulsion

4h 50 / 200ema gap close

Natural Gas Daily Gap

Nice H4 8 EMA Gap on EURCAD