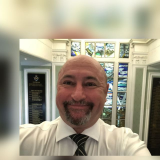 EURGBP - Sell - Propulsion Trade
The EURGBP Trend is down since Sept 2020 with the Pound being the strongest of the currencies now and Euro becoming weaker on the lack of Covid vaccinations. Yesterday, price hit 0.85393 and now Price has had a pulled back and hit 0.86560. Price is reversing. You can trade this 2 ways. 1) Place a Buy stop at 0.86300 and place One TP - at Fib 161.8 level is 0.84199 and SP at 0.87377 (RRR: 2.18/1) 2) Place a Buy stop at 0.86300 and place Two TPs - 1 at Fib 100 level at 0.85413 with same SL & second TP as above. When the first TP is hit, move the SL to the entry level. Andrew has placed a Naked (Trend reversal) trade going against this trade idea, so you can make your decision after you research it yourself and one decision, of course, is to not trade at all. Remember to respect your risk and trade safe.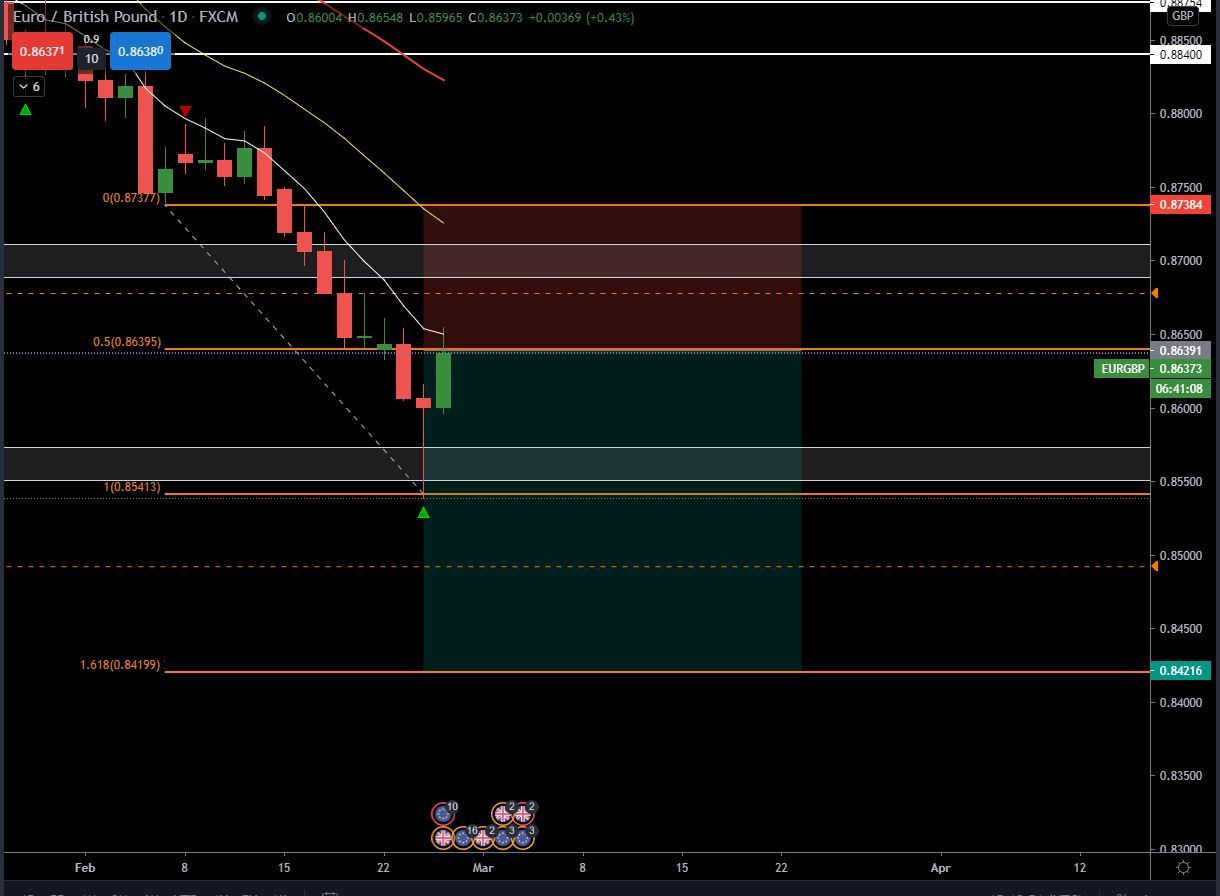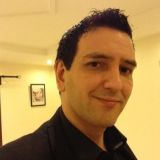 NAS100 on M15 is Bullish
The NAS100 on M15 is looking Bullish. Currently at circa 13902 and heading towards 14000 for a quick return of 2.5:1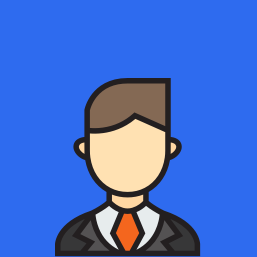 EURAUD uptrend
Hello, this trade is similar to the one I posted a few hours ago, but I'm trying it out on a lower time frame. Moving averages confirmed an uptrend on the EUR/AUD on the 30m time frame, so did the currency strength meter. so I placed the Fibonacci retracement as you can see in the photo, the 50% retracement matches the 2*ATR of 14 pips. So I placed my TP at the 161.8% level, and my SL a little lower than the previous resistance level. Please let me know if anything was done wrong, happy trading 😁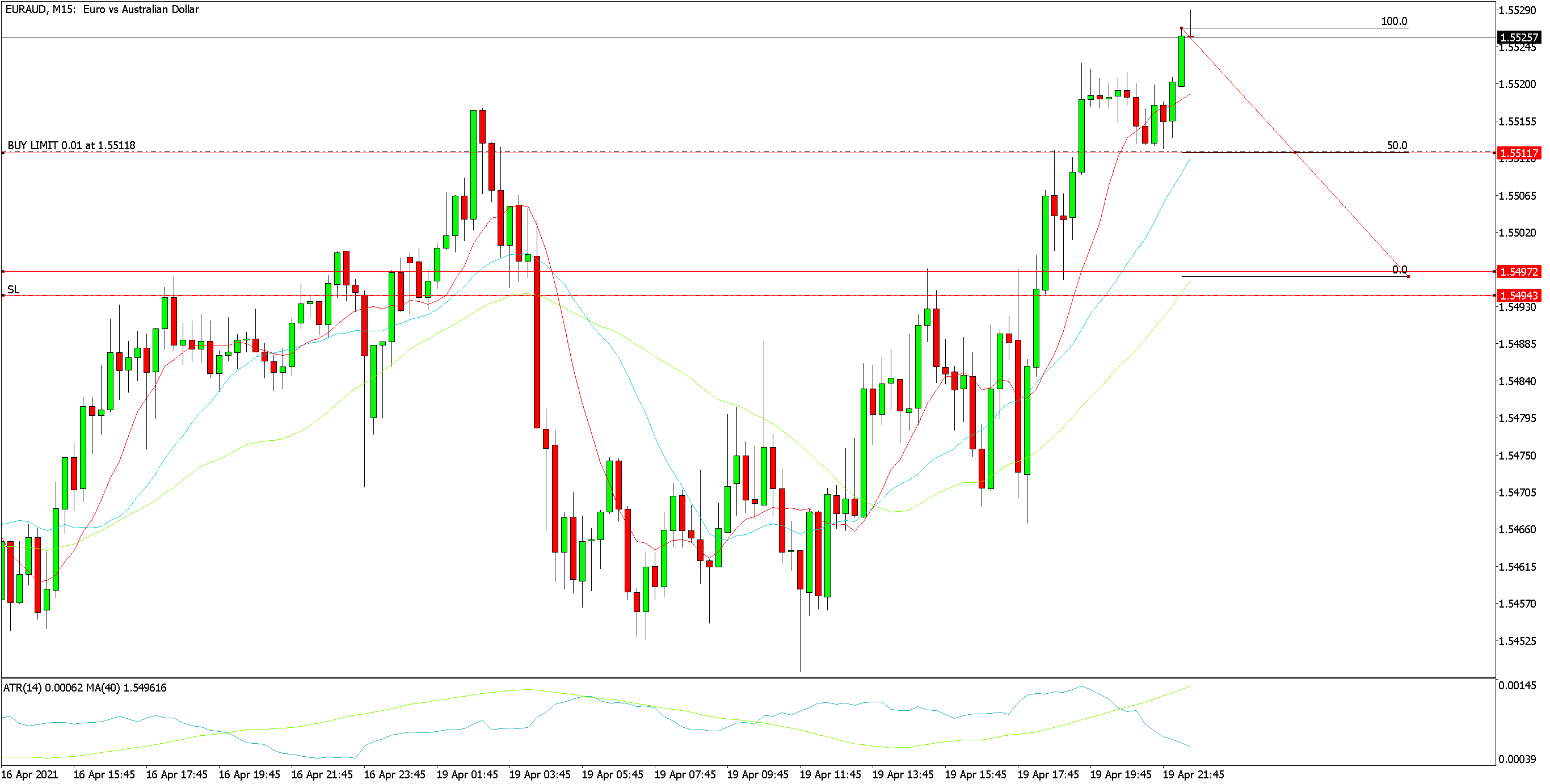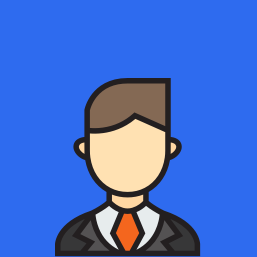 EURUSD potential buy opportunity.
Hello, this is my first ever trade, so please let me know if you see any mistakes or things I didn't think through. So I checked the currency meter for strong currencies and the EURUSD looked pretty strong, the moving averages gave me confirmation that the market is in an uptrend, and using the Fibonacci retracement tool, I waited for a 50% pullback, and when that was fulfilled, I entered the trade and had my SL at the previous level of support, and TP at 161.8%. Please feel free to let me know of any mistakes or room for improvement, thanks 😊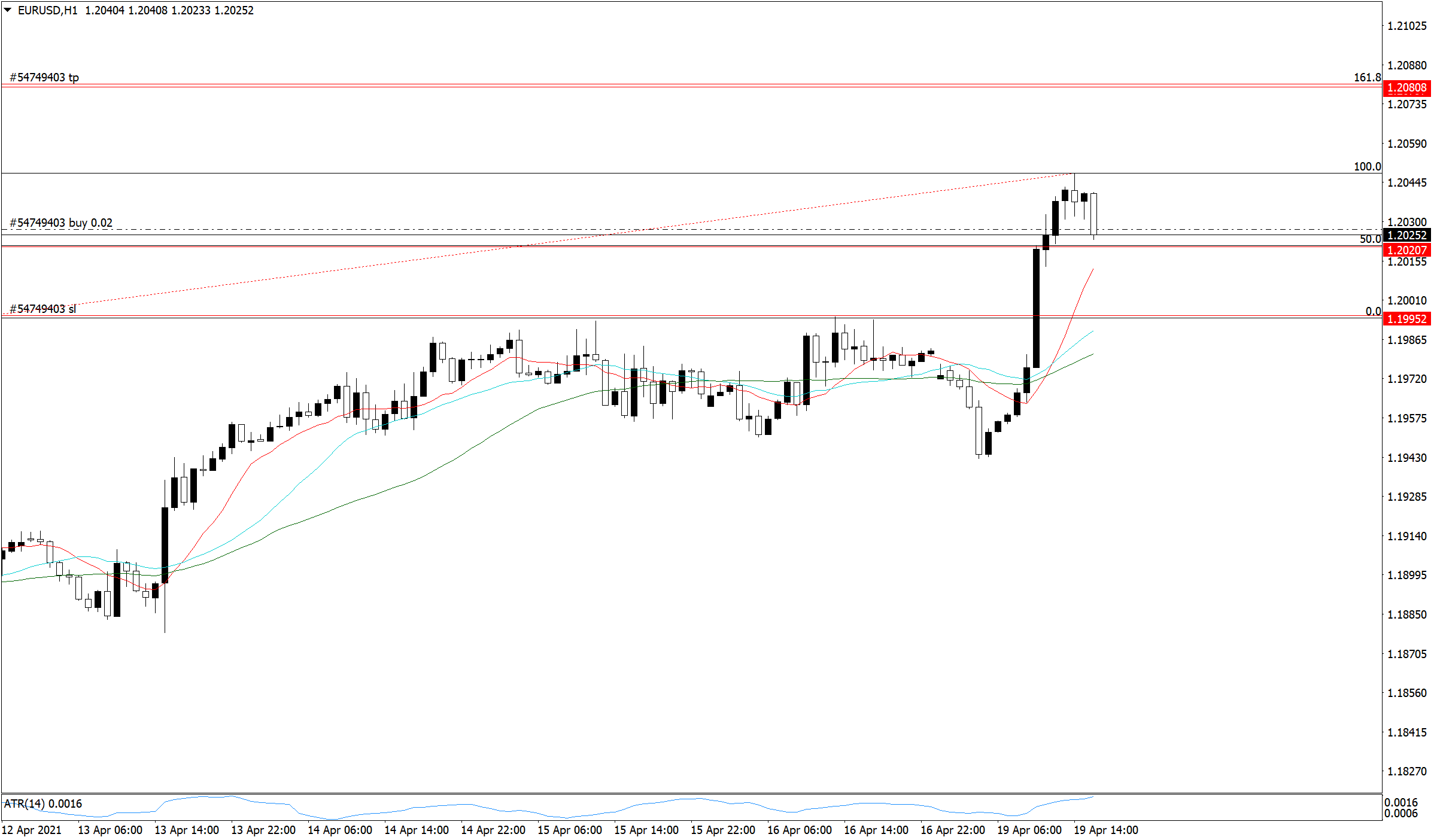 EURGBP - Sell - Propulsion Trade

NAS100 on M15 is Bullish

EURAUD uptrend

EURUSD potential buy opportunity.