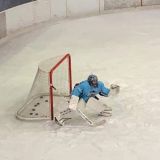 USDCHF 1D8GC OPPORTUNITY
Another 1d8ema gap close opportunity present today as the USDCHF might get ready to ride the move down to the 1d8 level in the coming hours of the day. Anyway the criteria for entry are the following: 4h: Price is currently trading beneath the 4h8ema and has recently closed an 8ema gap of itself on this TF; I would to see the next candle(s) make a lower low in order to consider taking the trade 15m: price is currently retesing the 15m50 and the things we have to look out for before executing are the convincing standard continuation to the downside (3-candles with lower lows and decent body:wick ratios) andthe sniper criteria to be on side on the 15m + 1h TF NOTE 0: Please do follow the set rules in order ot minimise the chance of getting caught on the wrong side of this trade, nothing is a guarantee NOTE 1: If these criteria are met then and !!!ONLY THEN!! i will be executing this trade! NOTE 2: Always remember to RISK ACCORDINGLY and DO NOT OVEREXPOSE! Please do conduct your own form of analysis and #DONTFOLLOWBLINDLY! I am open to hear any of your thoughts/concerns regarding this trading idea, so please feel free to comment down! Trade safe guys!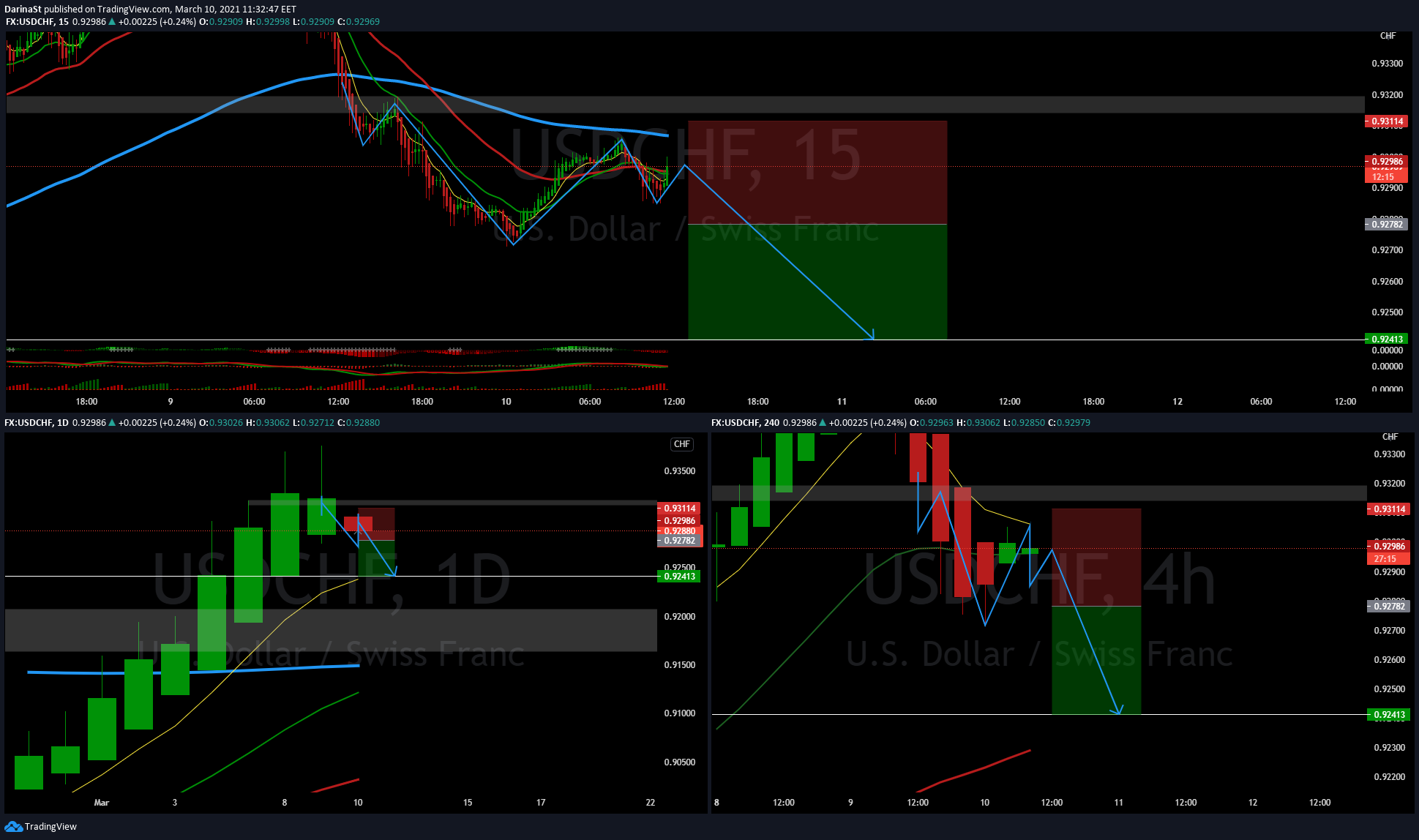 HobbyTrader
26 minutes ago
4h 50 / 200ema gap close
Wait for the continuation on the 15m, take short to 4h 200ema, stops above S&D zone. 1 : 1.5 rr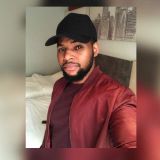 Natural Gas Daily Gap
There is a Daily Gap on Nat-Gas - Price is below the 200ema on the 15 min time frame - Waiting for the Retest and 3 healthy candle continuation on the 15 Timeframe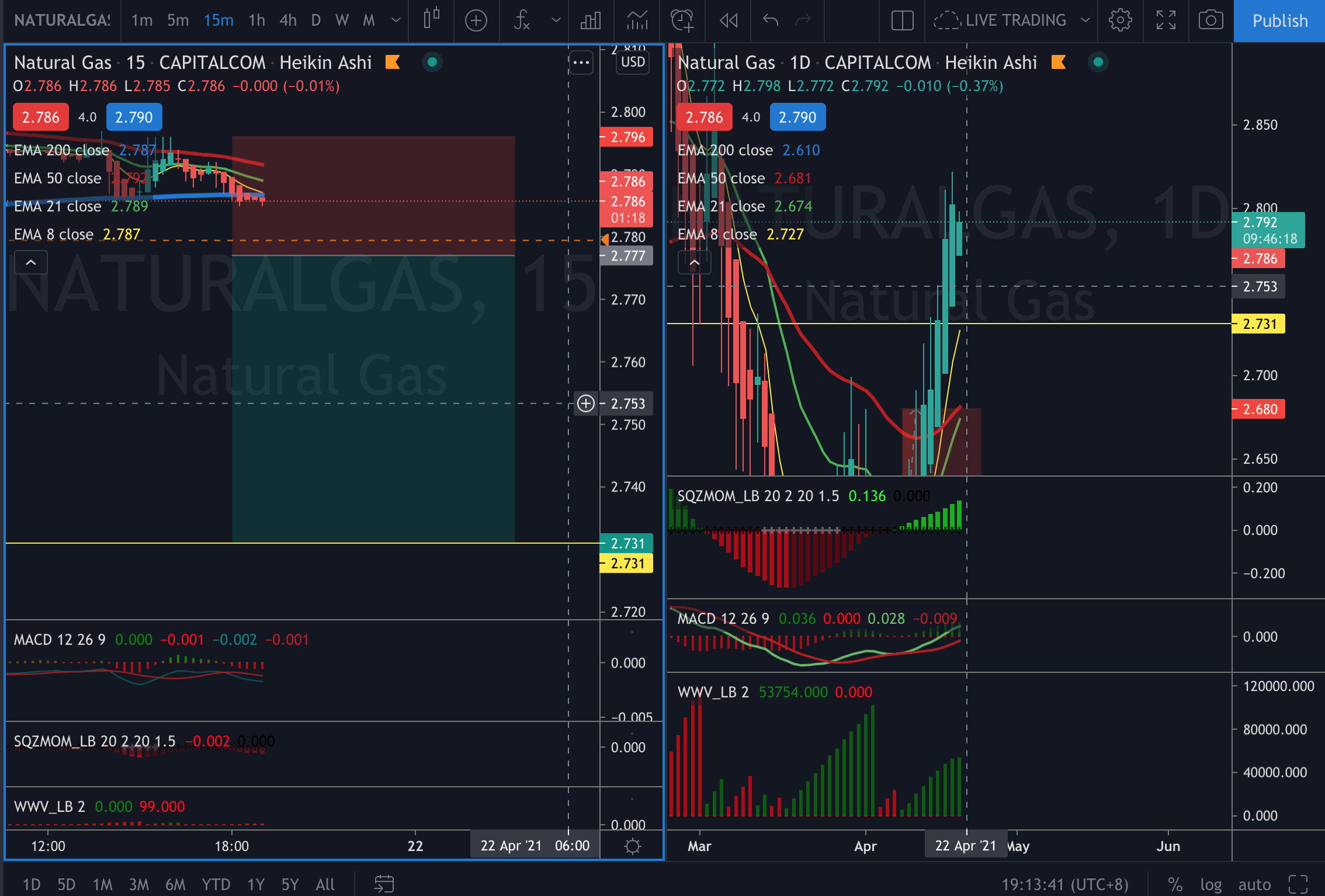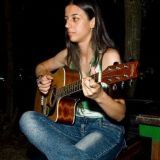 Nice H4 8 EMA Gap on EURCAD
Hi guys, I entered a sell trade on EURCAD because I liked the H4 gap of the 8 EMA. I didn't have the time to post it along the other trade ideas this morning. https://gyazo.com/d2af0bc6294db803f4316016b5763d0e I entered after the BC of the 15 TF 50 EMA. My SL is above the 15 TF 50 EMA and the previous high. I removed my TP because the price continues lower. I will close the trade if I get a BC above the 15 TF 8 EMA. The sniper indicators were on side on 5/15/H1. R:R is 1.04:1. Have a good day!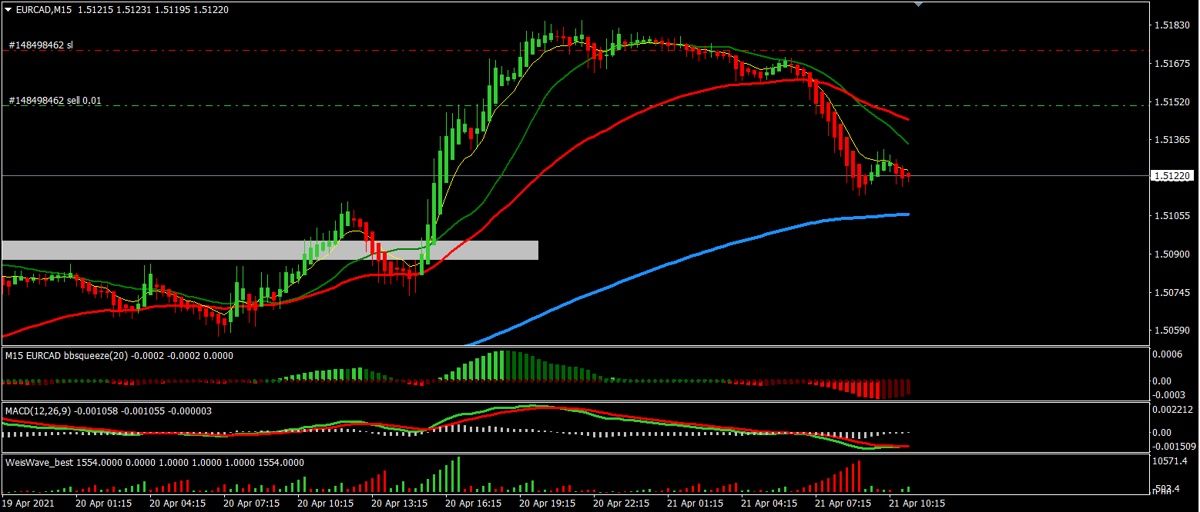 USDCHF 1D8GC OPPORTUNITY

4h 50 / 200ema gap close

Natural Gas Daily Gap

Nice H4 8 EMA Gap on EURCAD