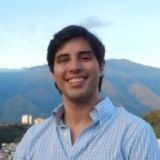 EURGBP Countertrend Long - 15m TTF Propulsion
EUR is getting a short term strenght and closing some gaps. Big picture: - Trend in the big picture is DOWN, however, there is a weekly 8EMA gap, making for a short term bias up. - Price already BCR and C 50&200EMAs on 1h TF. - Golden cross completed in the 1h TF (HTF). - Price has BCR and 2 big heiken candles continuation on 4h TF. Trade analysis - Propulsion trade 15m TTF: - Moving averages nicely fanned out in the 1h TF (HTF). - Price has a clear importance level, previous resistance and then support on TTF. - 50% retracement completed, 2.9xATR retracement and previous resistance (3 out of 3). - TP previous highs (NOT at 161.8ext, because as you can see there is a resistance level). Discretionary trading for sup&res levels. Entry: 0.86084 SL: 0.85922 TP: 0.86386 RRR: 1.86 Risk: 0.5% max Feedback will be appreciated. Trade safe!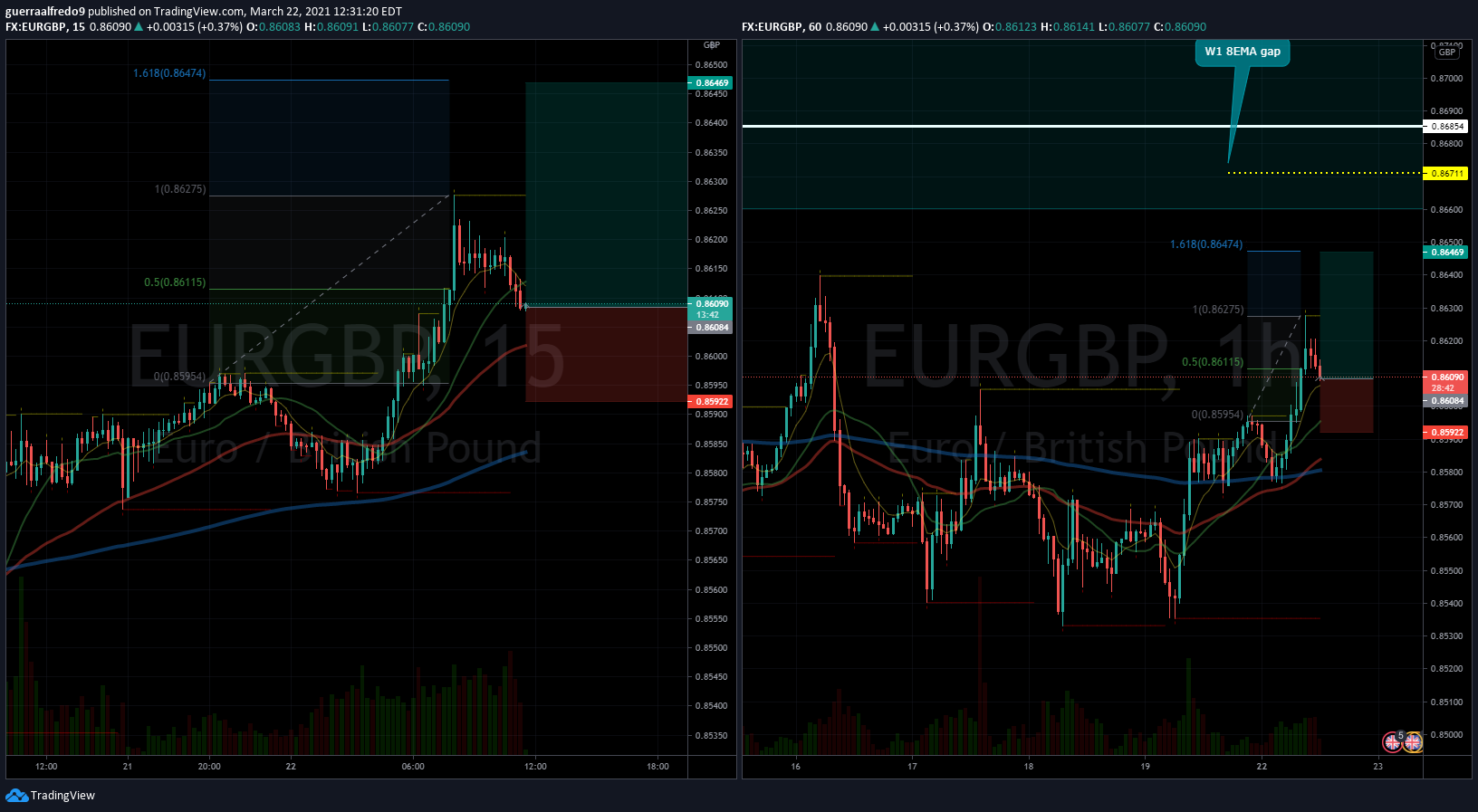 HobbyTrader
35 minutes ago
4h 50 / 200ema gap close
Wait for the continuation on the 15m, take short to 4h 200ema, stops above S&D zone. 1 : 1.5 rr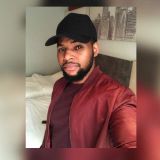 Natural Gas Daily Gap
There is a Daily Gap on Nat-Gas - Price is below the 200ema on the 15 min time frame - Waiting for the Retest and 3 healthy candle continuation on the 15 Timeframe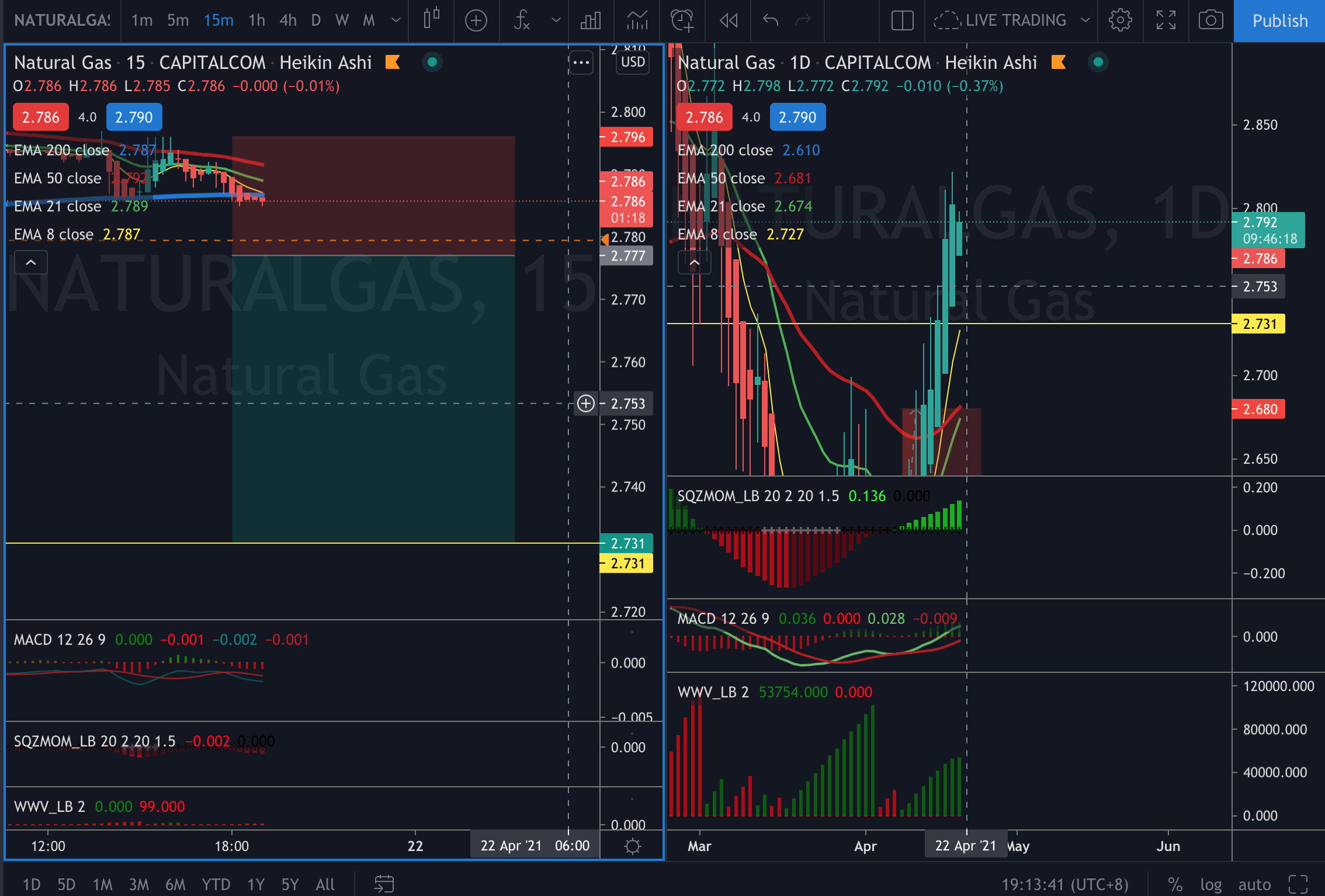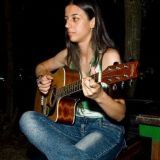 Nice H4 8 EMA Gap on EURCAD
Hi guys, I entered a sell trade on EURCAD because I liked the H4 gap of the 8 EMA. I didn't have the time to post it along the other trade ideas this morning. https://gyazo.com/d2af0bc6294db803f4316016b5763d0e I entered after the BC of the 15 TF 50 EMA. My SL is above the 15 TF 50 EMA and the previous high. I removed my TP because the price continues lower. I will close the trade if I get a BC above the 15 TF 8 EMA. The sniper indicators were on side on 5/15/H1. R:R is 1.04:1. Have a good day!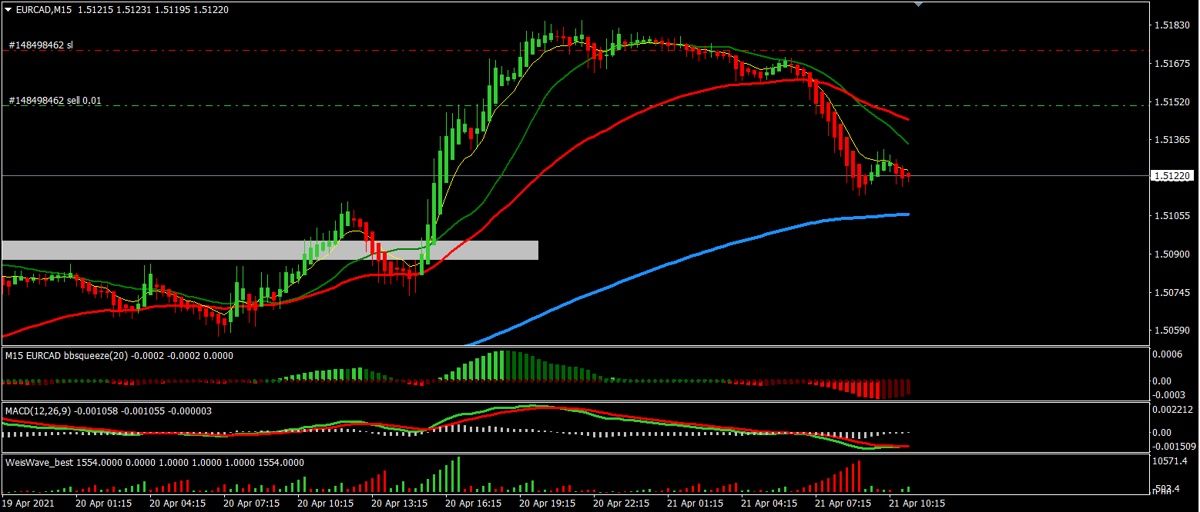 EURGBP Countertrend Long - 15m TTF Propulsion

4h 50 / 200ema gap close

Natural Gas Daily Gap

Nice H4 8 EMA Gap on EURCAD