Many of you know
Joel Kruger
from his critically acclaimed LOL show (London Open Live).
Joel's now offering an innovative private mentorship here, he's pleased to introduce...!
The Joel Kruger Project.
The first round of students completed the project a couple of weeks ago and I'm pleased to confirm the results were astronomical.
Check out what his students Steve Hayward (stevehazy), Grant Hawkridge (granthawkridge) and Andrew Entwistle (enty100) through about their 8 weeks with Joel.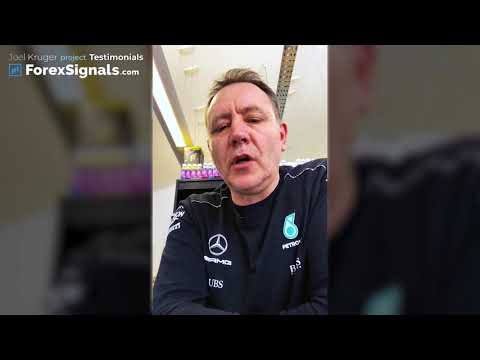 As a student, you receive a weekly private session with Joel where he digs deep into your psychology to discover more about you as a person and a trader. He then works with you to master your attributes and tame any afflictions. From there you'll work on a strategy that matches your personality profile.
This more than just "coaching". At the end of it you'll experience a completely new appreciation for yourself and your ability to succeed with your trading.
Here's what another of his students had to say:
I was deeply ashamed and unsettled with the knowledge that I loved trading and knew I had a head on my shoulders, but still found myself in this nasty loop that always ended in a spectacular disaster.

Time and again, I saw my account blowing up well in advance but was somehow incapable of avoiding it. Naturally, all of this extended well beyond the trading and into my everyday life, where other work and relationships suffered.

Joel was able to show me exactly why this was all happening, giving me a deeper sense of awareness about my disposition - not only highlighting my limitations, but also turning me on to some of the amazing parts of who I was - parts I had been undervaluing and under appreciating and parts that actually put me in a position of tremendous advantage.

Joel showed me how to dramatically redefine my approach so I no longer needed to concern myself with self-destructive tendencies. All of that drain of negative energy gone, left me refreshed, excited, confident and in controlJoel cares deeply about the work he is doing with this project and extends himself well beyond the official time designated, something that truly reflects the quality of his character. So if you are someone that has been trying to trade and have not yet found a way to stop yourself from reaching that same fate of constantly blowing up, I highly recommend you reach out to Joel and secure a spot in the mentorship project.
If you would like to find out more please book your free initial consultation with Joel at the bottom of this page: The Joel Kruger Project